We provide landscaping services for homes and businesses in Alpharetta, GA.
Our team will keep your landscape in pristine condition throughout the year!
Alpharetta, GA is a city located in Fulton County and just a short drive away from the state's capital, Atlanta. Whether you are a long-time local or just passing through, there are many things to do in Alpharetta! You can spend a day tackling the Alpharetta History Walk, where you can explore the city's rich history through a self-guided tour with 22 historical markers that are only several steps away from each other. Locals and tourists also love the Big Creek Greenway, a 9-mile trail that winds through stunning sceneries!
It comes with no doubt that Alpharetta is such a beautiful city, and we work to keep it that way! Our team at Bloom'n Gardens Landscape offers professional landscaping services to homes and businesses in Alpharetta, GA. We'll take care of your landscape throughout the year with our full-service maintenance program, landscaping, hardscaping, and specialty services.
---
Our full-service maintenance program includes lawn care, lawn maintenance, and landscaping services.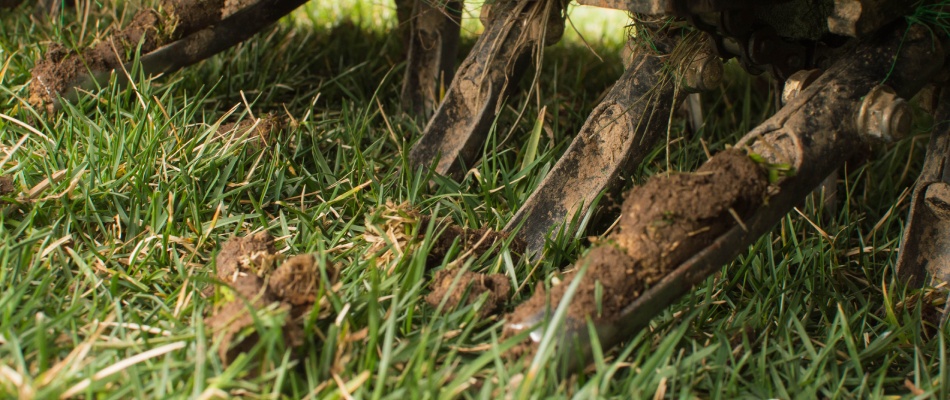 Here at Bloom'n Gardens Landscape, we offer a full-service maintenance program that spans 48 weeks to keep your lawn and landscape in Alpharetta looking their best year-round. In this program, we will ensure your grass is healthy and vibrant through a rigorous lawn care and maintenance routine. Our crew will also keep your landscape plants in great shape! Below is the complete list of all the services included in our full-service maintenance program:
---
We offer landscaping services to improve your property's visual appeal.
We offer a wide range of landscaping services that will help upgrade the visual appeal of your property. Equipped with our skills and expertise, we will help turn the landscape of your dreams into a reality! We start by collaborating with you to create a landscape design. From there, you can trust us to handle every aspect of your landscape's new look. Ultimately, our goal is to exceed your expectations and make your jaw drop with your new, upgraded landscape!
---
Enjoy a gorgeous outdoor living space with stylish and functional hardscapes.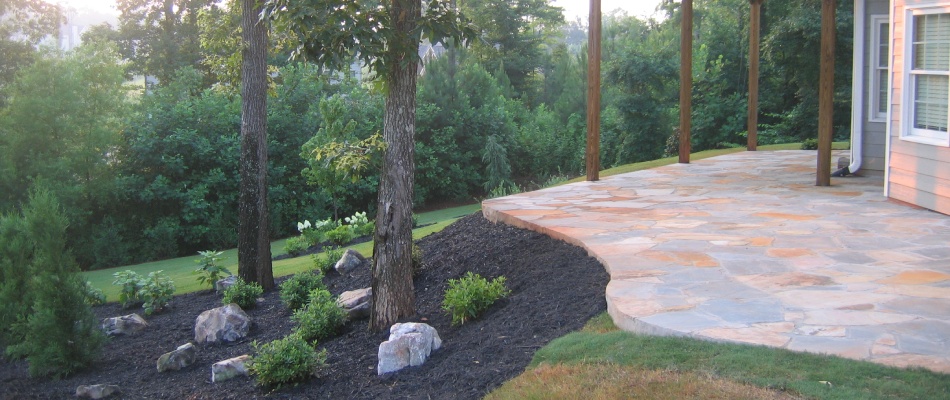 Gorgeous hardscapes will go a long way in improving the style and function of your outdoor living space. If you want to transform your outdoor area, our crew offers a variety of hardscape installation services! With 17 years of experience, we have valuable skills and expertise that help us build the hardscapes you've always wanted. Whether you want the soothing sounds of trickling water from a new water feature or a fire pit where you can gather around with your loved ones, we can make it happen.
We can create a 3D design rendering, so you have better visualization of what your finished hardscape project will look like.
---
Our Specialty Services Include a Turn-Key HOA Program, Wedding & Event Decorating, & More
Do you have upcoming events that you need help with? Or do you need experts maintaining your HOA property? Worry no more! Our team at Bloom'n Gardens Landscape offers professional specialty services that can make your special events more memorable and ensure your commercial or HOA property is well-maintained.
---
Give us a call today to schedule our landscaping services!
We understand your desire to enhance your property and make it look better than it has ever been, and we're here to help! Our team at Bloom'n Gardens Landscape offers comprehensive landscaping services to commercial, residential, and HOA properties in Alpharetta, GA. When you hire us, you can rest assured that we will use our unparalleled attention to detail to deliver the best results to you. Give us a call today at (404) 314-1474 to schedule your next landscaping service!