Turn-key HOA and zero lot line community programs for Atlanta areas such as Smyrna, Vinings, and more.
Our maintenance programs for HOAs include lawn mowing, fertilization, landscape trimming, and many more services.
When you manage an HOA, you have a lot to consider between settling resident issues, keeping up with common areas, and more. It's a hectic duty and can oftentimes be stressful as well. By hiring a reliable, trusted landscape company that can handle all of your lawn care and maintenance tasks, you can at least take a few tasks off of your HOA board's plate.
At Bloom'n Gardens Landscape, we provide worry-free lawn care, lawn maintenance, and much more to HOAs and zero lot line communities in Atlanta, including areas such as Buckhead, Vinings, Smyrna, and more.
---
Lawn & Landscape Maintenance & Care Offered to HOAs & Zero-Lot-Line Communities in the Atlanta Area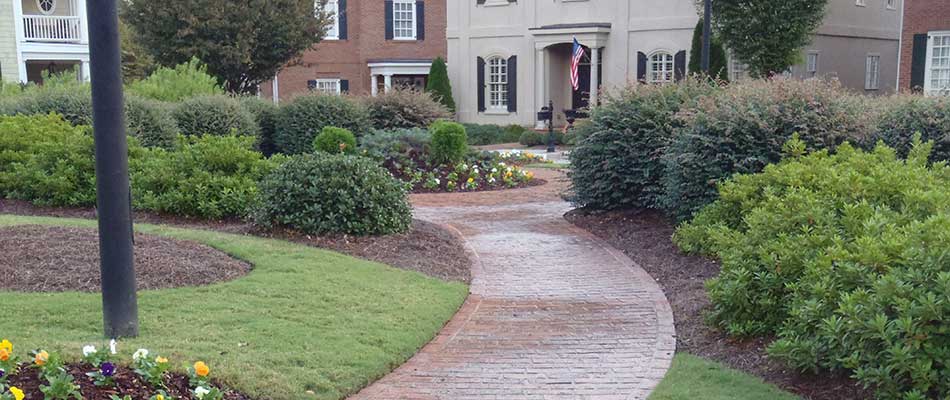 With our maintenance and care program for lawns and landscapes, we can maintain all areas throughout your neighborhood, including common areas, individual lawns, medians, playgrounds, and more. Whether your community has single-family homes, townhomes, condos, or duplexes, rest assured that our landscaping company can handle it all. We currently work with several homeowners' associations across the Atlanta area, and zero-lot-line communities are one of our top specialties.
Our program for HOAs and zero-lot-line communities is typically a year-round program, excepting the week of Christmas. Services we offer include:
Routine lawn mowing
Edging, string-trimming, and blowing with each mow
Landscape pruning and trimming
Fall leaf removal
Seasonal yard cleanups
Mulch installation
Annual flower planting
Fertilization and weed control
Lawn disease treatments
Lawn insect control
And much more!
We can also create a completely customized maintenance program for your homeowners' association—contact us to learn more.
---
Hardscaping & Landscape Bed Installation Boosts Your Community's Overall Appeal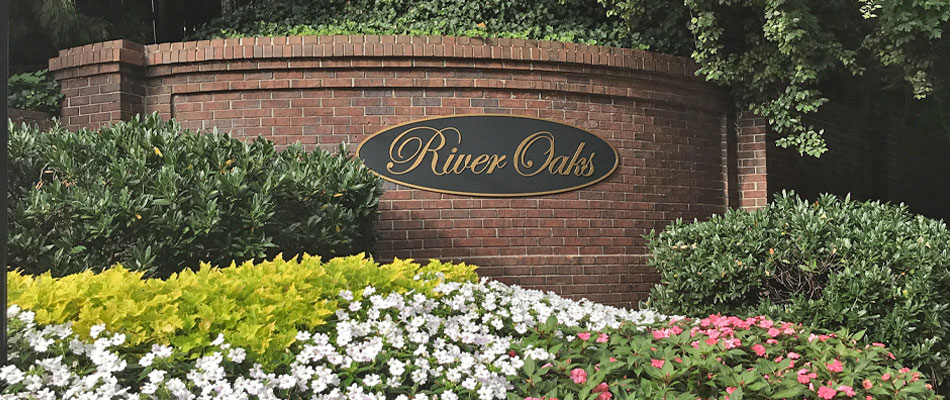 If you're looking to improve the overall look and feel of your HOA or community, we can work with you to design and install customized landscaping or hardscapes. A custom walkway throughout the neighborhood can boost curb appeal and make the community more attractive to prospective buyers, or an outdoor kitchen at your HOA common areas can encourage a feeling of overall neighborhood camaraderie. These are done outside the scope of your maintenance contract but can provide immeasurable value for years to come.
Hardscape and landscaping services that our trained and certified contractors can provide in your community include:
Landscape design
Planting bed installation
Outdoor kitchens
Retaining and seating walls
Patios and walkways
Decorative driveways
Fireplaces and fire pits
Outdoor lighting
Water features
Pavilions and pergolas
Fencing
And more!
---
Does your Atlanta-area HOA or zero-lot-line community need a new lawn maintenance and landscaping provider? Call our team today.
At Bloom'n Gardens Landscape, we boast a qualified team full of experts in our industry. Our owner has a degree in botany and we have a horticulturist, a microbiologist, and a certified project manager on staff. Rest assured that when you hire us, we will be a reliable landscaping and lawn maintenance provider that you won't have to worry about checking up on. We come when promised, weather permitting, and service your community with quality, high-end lawn care.
Contact us today at (404) 314-1474 to learn about the services we perform at HOAs and zero-lot-line communities in the Atlanta area, including Vinings, Buckhead, Smyrna, and more!