Seasonal yard cleanups for Vinings, Smyrna, Buckhead, and surrounding Atlanta areas.
We provide yard cleanup services to tidy up an overgrown outdoor area or keep your landscape in good condition year-round.
Here at Bloom'n Gardens Landscape, we offer seasonal yard cleanup services to keep your outdoor area free of debris. We also offer one-time services if you have an overgrown yard that needs special care and attention.
Our fall and spring cleanups take all of the work out of maintaining your yard. These seasonal visits allow your yard to look its best year-round and prevent it from falling into disarray.
We offer our seasonal and one-time yard cleanup services to residents and businesses in Buckhead, Smyrna, Vinings, and other nearby Atlanta areas.
---
The Benefits of Our Yard Cleanup Services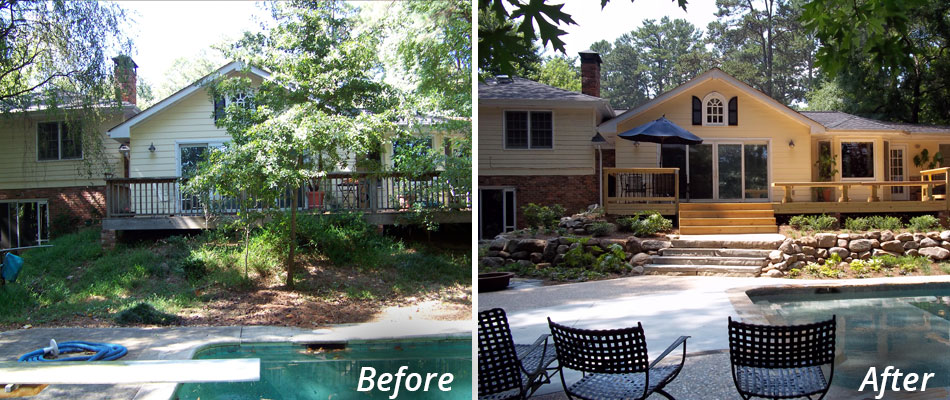 Our yard cleanup services provide residents and businesses with the following benefits:
Removal of excess debris: Excess debris reduces water evaporation and blocks sunlight. As a result, mold, fungus, and disease can infiltrate your grass and invite pests like mosquitoes and other pests. This can severely damage your grass's health, and it takes a significant amount of time, energy, and resources to restore it to its original state.
Efficiency: Cleaning up a debris-ridden yard on your own can cost you a lot of time and effort. You will see quick results by recruiting our yard cleanup providers to restore your landscape to a healthy state. Our team of landscapers uses vacuum blowers, large rakes, and other tools that most people don't have in their garages.
---
Services Included in Our Yard Cleanups
Depending on the condition of your landscape, we offer specific services to get your yard in good condition. See what's included in our yard cleanup services below:
Regenerative pruning: Regenerative pruning involves reducing a plant's overall size to promote healthy growth and encourage higher-quality blooms.
Standard pruning: Standard pruning involves removing dead, dying, and diseased branches that are inhibiting a plant's growth.
Weed control: Our weed control services include pulling weeds and applying fertilizer to help rid your yard of invasive plants.
Mulching: We lay mulch on your yard to add nutrients to your soil and create a healthier growing environment.
Bed reshaping: We reshape your plant beds to ensure adequate nutrient distribution and improve your landscape's aesthetic appeal.
Fall Yard Cleanups for Residents and Businesses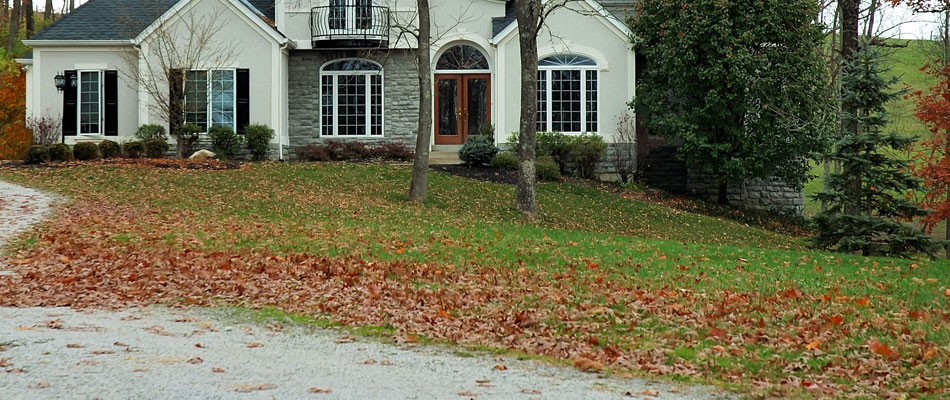 To adequately prepare residents' and businesses' yards for the upcoming winter months, we focus on leaf removal in the fall season. As part of our fall yard cleanups for residents and businesses, we use vacuum trucks and mowers to clear your yard of excess debris and natural clutter.
Keep Your Lawn Healthy with Spring Yard Cleanups
With the inevitable heat that summer brings, it's important to prepare your yard in the springtime. As part of our spring yard cleanups, we perform all of the aforementioned services to keep your lawn healthy and prepare it for the summer months.
---
Our One-Time Yard Cleanup Services
Sometimes, landscapes become cluttered with debris due to negligence, natural disasters, or trimming projects. If you want us to clean up your yard on a one-time basis, our expert landscapers offer one-time yard cleanup services.
---
Looking for professional yard cleanup services? Get in contact with us today!
If you want to restore your landscape's beauty and health, our team of expert landscapers can help. Get in contact with us at (404) 314-1474 for professional yard cleanup services in Vinings, Smyrna, Buckhead, and surrounding areas in Atlanta.