Custom driveway installation for Buckhead, Smyrna, and other nearby Atlanta cities.
A personalized decorative driveway expands your outdoor area and increases your home's value.
We are professional driveway installers available to serve residential and commercial clients in Smyrna, Vinings, Buckhead, and other cities in the Atlanta area.
A custom decorative driveway will allow you to add functionality to your property and beautify your outdoor area. If you want to increase your home's value and expand your exterior space, our expert contractors can build you a custom driveway complete with a personalized design for your landscape.
---
Our Decorative Driveways Add Dimension & Depth to Your Property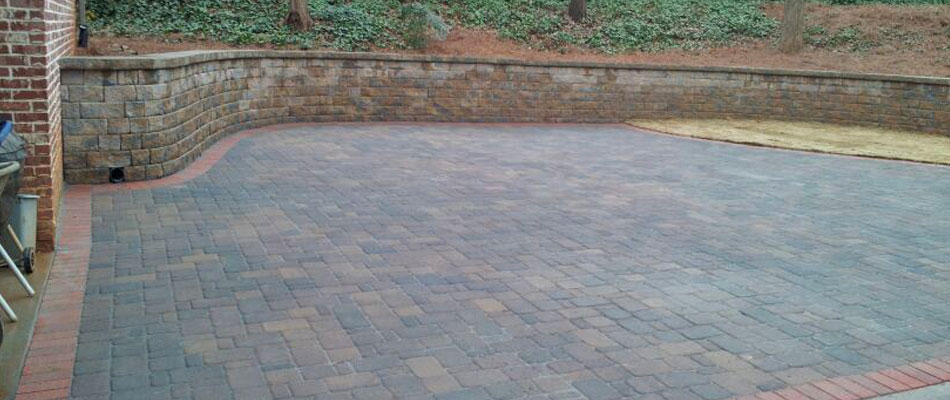 Learn how a decorative driveway adds dimension and depth to the exterior of your property:
It creates a focal point: If your landscape is simple, a custom driveway can revitalize it. We can engrave unique designs into new or existing concrete. Common imprints that clients request include address numbers, family names, stars, compass roses, and medallions.
It complements your outdoor living area: While decorative concrete can serve as a stand-out feature, you can also have one that complements your property's exterior design. You can have your decorative concrete driveway stained to complement an older country-style house. For more contemporary properties, we can use geometric patterns to create a modernized final product.
It brings an old driveway to life: Even if your current driveway is in good condition, it may be lacking in aesthetic appeal. You don't need to rip your entire driveway out to enhance its look. We have special equipment and techniques to improve the design and texture of existing driveways.
It lets you expand your yard: A newly-installed custom driveway is a great opportunity to replace or enhance your adjacent entryway and front sidewalk.
This kind of outdoor addition will better connect your property's pathways and grant residents and visitors increased mobility.
---
Decorative Driveways Are Built with Heavy-Duty Materials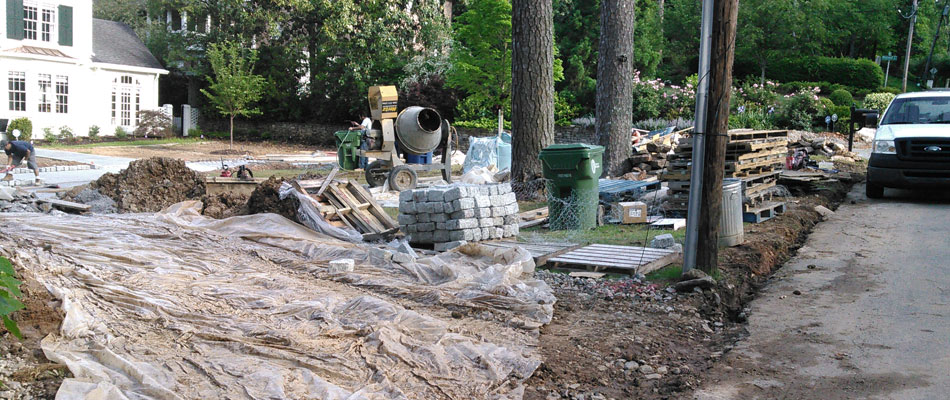 As professional driveway installers in Smyrna, Buckhead, Vinings, and surrounding Atlanta communities, we use heavy-duty materials for your custom decorative driveway. Check out some of the materials we commonly use in our construction and installation services:
Depending on your specific area's local codes, the concrete we use may need to be permeable. No matter your individual circumstances or particular outdoor space, we work with you to install the exact decorative driveway that you want.
Our Stamped Concrete Driveway Services
Stamped concrete is concrete that is designed to look like slate, stone, wood, brick, flagstone, and other textures and patterns. Our driveway contracting company can offer stamped concrete driveway services to interested clients.
---
Interested in a custom decorative driveway for your home? Call us today!
If you are interested in a custom decorative driveway for your home, our professional driveway contractors are here to help. Our team serves clients in Vinings, Smyrna, Buckhead, and other surrounding cities. To start the planning and installation of your personalized decorative driveway, call us today at (404) 314-1474.