Irrigation Start-Ups in Atlanta, Buckhead, Smyrna, GA & Surrounding Areas
We can safely get your irrigation system back up and running after the winter season is over.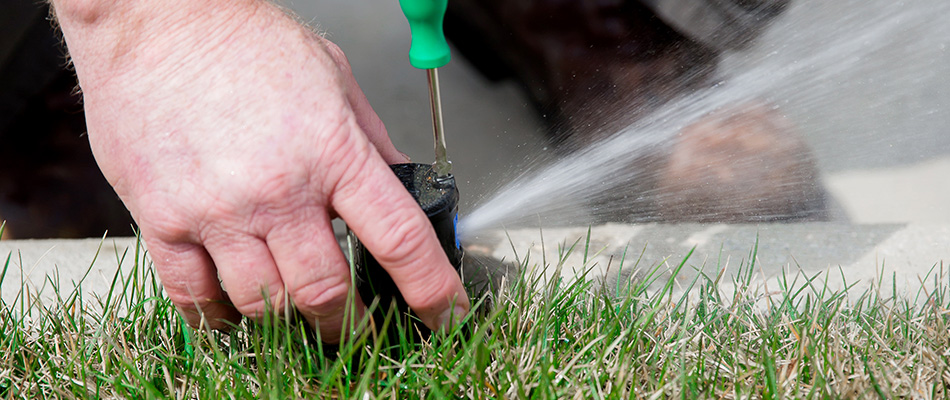 At Bloom'n Gardens Landscape, we offer an irrigation start-up service that is designed to safely bring your irrigation system back to life after the winter season. During this process, our irrigation technicians will thoroughly check your irrigation system to ensure there are no damages and will make sure that it is running correctly and efficiently. It's always best to hire professionals to do this job because it is easy to make a costly mistake if you attempt to do it yourself.
We provide our irrigation start-up service to homes and businesses in Atlanta, Buckhead, Smyrna, GA and nearby areas. With 17 years of experience, you've got nothing to worry about when our professionals handle your irrigation start-up needs!
---
What are irrigation start-ups for?
While it was important to have your irrigation system winterized over the winter to protect it from the cold weather, you'll need your system back up and running when spring rolls around. That's just what an irrigation start-up does. Our start-up service includes everything it takes to get your system running efficiently in time for the growing season to ensure your grass and plants receive the hydration they need throughout the year.
We've been offering our irrigation services since 2005!
---
Our Irrigation Start-up Process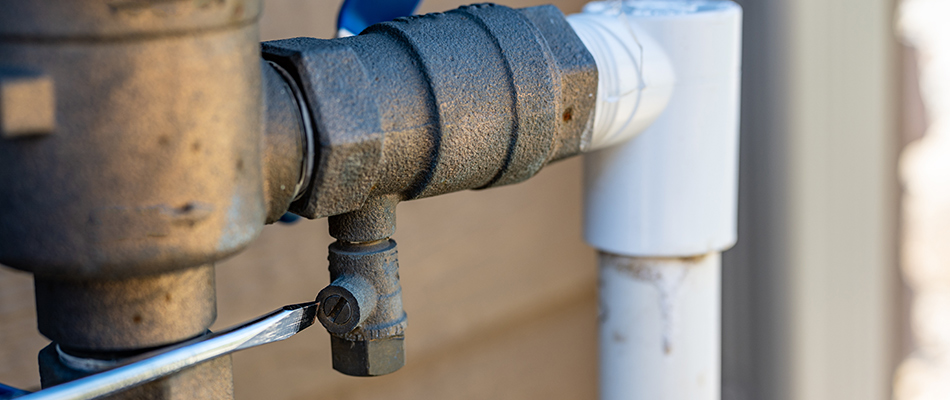 Our crew at Bloom'n Gardens Landscape has a ton of experience when it comes to performing irrigation start-ups. So, you can rest easy knowing your irrigation system will be in the hands of seasoned professionals. When you hire us to perform an irrigation start-up, we'll follow this process:
We will slowly turn on the main water source so that the pipes and lines will not get damaged from the sudden increase in water pressure.
Once the water is running, we'll inspect the water lines and valves for signs of damages and leaks. We will also check the batteries to ensure everything is working perfectly.
Our team will proceed to check each zone and sprinkler head on your lawn to ensure even water distribution throughout your property.
We will check the rain sensors and program your irrigation system controller depending on your preferred watering schedule.
---
Why You Should Hire Our Professionals to Perform an Irrigation Start-Up
While you may be thinking that you can perform an irrigation start-up on your own, that's not a wise decision. If you make any kind of mistake, you could cause severe damage to your system, including bursting the pipes. At Bloom'n Gardens Landscape, we are trained professionals who understand exactly what it takes to bring your system to life after the winter season ends. When you partner with us, we will make sure the start-up is performed correctly so that your system is running perfectly without causing any damage to it.
---
Call our crew today to schedule our irrigation start-up services!
Winter is gone, and spring is here. Time to start checking off tasks on your spring lawn care checklist, beginning with your irrigation system! We offer irrigation start-up services to properly prepare your irrigation system for the spring season by carefully letting water flow through the water lines again. We will also inspect each watering zone on your yard as well as sprinkler heads to ensure all of your grass is receiving enough hydration. Our irrigation crew is thrilled to provide our irrigation start-up services for residential, commercial, and HOA properties in Atlanta, Buckhead, Smyrna, GA and surrounding areas. Call us today at (404) 314-1474 to schedule!