Professional landscape trimming and pruning services in Atlanta and the surrounding areas.
Trimming and pruning are essential to maintaining your yard's aesthetic appeal and health.
We provide expert trimming and pruning services in Buckhead, Smyrna, Vinings, and surrounding Atlanta areas that help monitor your plants' size, shape, and growth. Our team at Bloom'n Gardens Landscape maintains the look and health of your landscape hedges, bushes, shrubs, and trees. We ensure your yard is well-cared for and always looking its best.
If you want to keep up your yard's health and aesthetic appeal, our experienced landscapers can help. Residential and commercial customers in the metro Atlanta area rely on us for their trimming and pruning needs.
---
Trimming & Pruning: What's the Difference?
While both are essential to maintaining your yard, there are some differences between these two services:
Trimming: Trimming can be compared to routine maintenance. It involves cutting overgrown branches to enhance curb appeal and minimize pest infestation. With excess branches gone, your greenery will be able to thrive with access to ample moisture and sunlight.
Pruning: Pruning involves maintaining the health of your trees and shrubs. Sometimes, a plant has diseased, dead, or dying branches that are inhibiting its growth. Our pruning company removes these unsightly, damaging branches to help your plant flourish.
---
How Trimming Services Benefit Your Landscape Plants
Consider the ways that trimming services can benefit your landscape plants:
Increase air circulation
Improve shrub shape
Stimulate overall growth
Most plants require some sort of trimming to grow properly and appear bountiful. With our trimming services, we take the work out of keeping your landscape beds in great condition. To be effective, trimming services should be performed regularly. At Bloom'n Gardens Landscape, we trim each plant according to horticultural best practices. For example, larger leaves don't respond well to trimming while holly requires it. Depending on your property's landscape, your plants may require visits more or less frequently.
---
Why Landscape Plants Need to Be Pruned
When we prune your landscape's greenery, we remove sagging limbs and diseased or dying branches.
Pruning services can benefit your landscape in the following ways:
Promote the health of fruits and flowers
Eliminate disease-carrying branches
Free up resources for the whole plant
Consider contacting our company for pruning services in Buckhead and surrounding areas if you notice physical abnormalities in your yard's greenery. Your plants may be suffering from underlying health issues, which our team can pinpoint and address.
---
We Customize Trimming & Pruning Based on the Plants in Your Landscape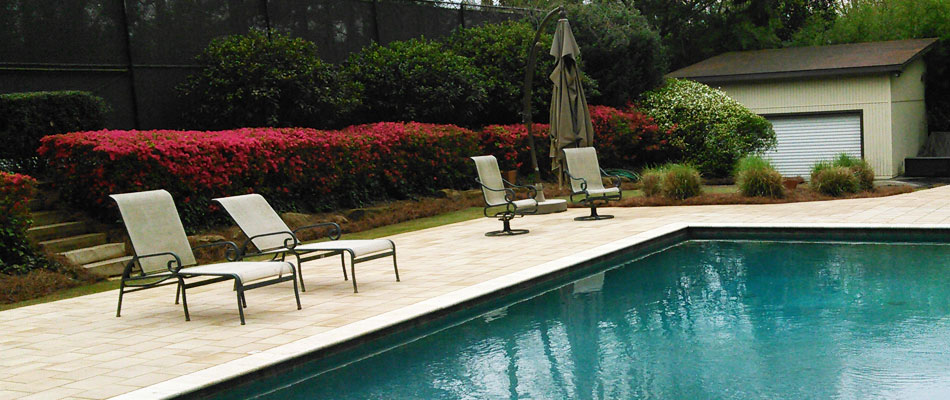 We'll never make any unnecessary cuts to your plants. Doing so could negatively affect their health and future growth. Our effective and environmentally-friendly horticultural practices align with industry standards.
Before beginning any service, we evaluate the species and health of your landscape shrubs, trees, and bushes. This way, our team can create a customized trimming and pruning plan that works for your landscape bed's unique plants. Our team works with you to determine an effective landscaping care routine—no cookie-cutter programs are offered by our landscape company.
We do our best to serve you and ensure that your yard's individual needs are met.
---
Do your landscape plants need trimming or pruning? Call us.
Do you think your landscape plants could benefit from our trimming and pruning services? Experience the results that we deliver to our customers in Atlanta and surrounding areas today! Don't hesitate to get in touch with one of our knowledgeable and experienced team members. Give us a call at (404) 314-1474.