Lawn maintenance, landscaping, and hardscaping services for properties in Smyrna, GA, and the surrounding areas.
Increase your property's value with our landscape and lawn maintenance services.
Smyrna is located in the inner ring of Atlanta's Metropolitan Area. It's a populous, busy city with over 55,000 inhabitants. Even though it's in the midst of a commercial center, Smyrna is known for its easy access to beautiful attractions like Sope Creek and Tolleson Park.
Here at Bloom'n Gardens Landscape, we are honored to serve such a versatile area. We help you beautify your outdoor living space with our hardscaping installation and landscape design services. Residents, businesses, and HOAs trust us to meet their specific design demands and preferences. Learn about how exactly we increase your property's value with our lawn maintenance and other landscape solutions.
---
Residents and businesses in Smyrna enlist us for hardscaping and outdoor living space installation services.
Whether you want to add to your current outdoor area or install a new one, our contractors can help. See how we serve Smyrna residents, businesses, and HOAs with our hardscaping and outdoor living space installation solutions:
---
We offer full-service landscape and lawn maintenance packages for Smyrna-based homes, businesses, and HOAs.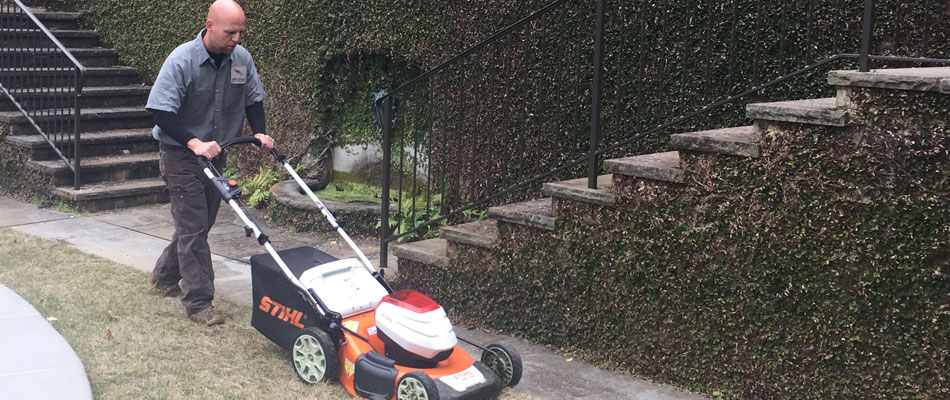 To ensure your Smyrna home, business, or HOA lawn's health and aesthetic appeal is properly maintained, we offer the following full-service landscape and lawn maintenance packages:
Lawn mowing that works for your particular property
Fertilization and weed control applications
Lawn insect treatments
Plant disease and insect control
Landscape bed weed control
String-trimming, edging, and blowing with every mowing visit
Lawn disease control
Small tree and shrub fertilization
If you are interested in regular landscape and lawn maintenance for your Smyrna-based home or business, give us a call.
---
Our team provides additional lawn care services to our Smyrna customers.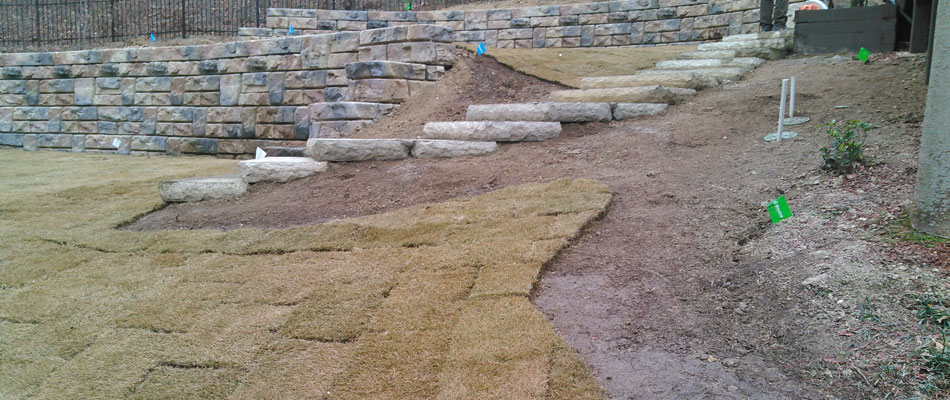 Our contractors provide Smyrna customers with additional lawn care services to preserve the health of their lawns. Learn about what our team does below.
Aeration loosens compacted soil in your yard. We perforate your soil with small holes to loosen compacted soil in your yard. Our aeration services are often combined with overseeding to encourage grass growth in the spring.
Sod installation is great to revitalize your lawn. Sometimes, lawns require new turf to look their best. Customers trust our sod installation services to revitalize their lawns.
Topdressing services give your soil its necessary nutrients. Our landscapers will perform topdressing services to add organic material to your nutrient-deprived soil.
We also perform winterizing and spring startups for your irrigation and sprinkler systems. Our team ensures your outdoor watering systems are working properly no matter the season.
---
Do you want to add a landscape feature and enlist regular lawn maintenance? Call us.
Don't rely on several different companies for different exterior property services. We offer everything you need to maintain and expand your landscape. Call us today at (404) 314-1474. We will provide you with everything your outdoor space in Smyrna needs, from a new landscape feature to regular lawn care and maintenance.