Professional bed renovation and softscape contractors serving Smyrna, Vinings, and Buckhead.
Our landscapers will completely re-do or add to your existing bed and softscape to beautify your yard.
If you are looking to revitalize your current landscape bed or softscape, our team of contractors can help. We can completely re-do or add to your landscape depending on its current condition.
Residents in Smyrna, Vinings, Buckhead, and surrounding Atlanta communities trust us to beautify their yards with our professional bed renovation and softscape services.
---
Our Landscape Bed Installation Services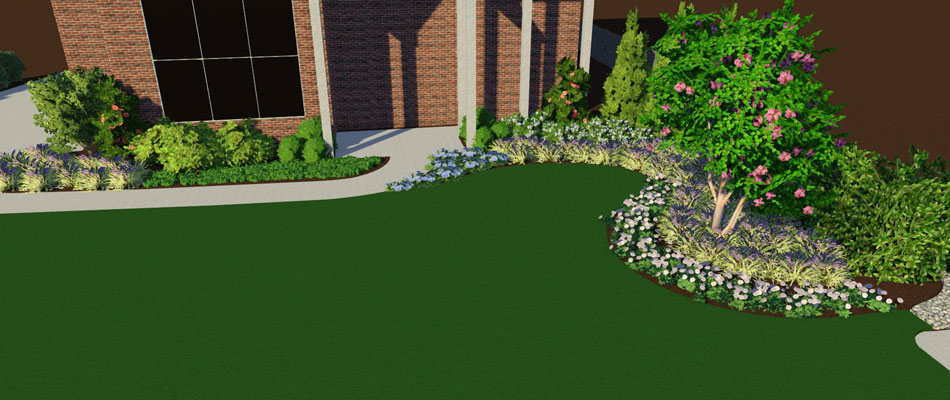 If you don't install the ideal landscape bed for your area, it can become susceptible to issues like:
Wilted, unhealthy plants
Weed growth
Sloppy edges
Compacted soil that inhibits plant growth
This is where our team of landscape bed contractors steps in. Our services include:
Bed design: We perform an on-site visit to evaluate your landscape's layout. At this visit, we consider any space limitations you have and make suggestions based on past projects we've completed. We also implement your suggestions to create a functional and beautiful bed for your yard.
Soil preparation: We adjust your soil's quality to prepare it for plant growth. Our team adds beneficial microbes, organic compost, and fertilizer to ensure it's ready to support the plants you want.
Bed installation: With the prior steps completed, we will move on to the installation of your landscape bed. The installation process includes outlining the planned area, separating your bed from the rest of your yard, and installing the plant material. Depending on the scope of your particular project, we will completely re-do your landscape bed or improve its current state.
---
We use a variety of plants in your yard's landscape bed.
Different types of plants will work with different properties' landscapes. Consider the variety of plants we can use in your turnkey or beginning landscape bed:
Groundcovers: Asiatic Jasmine, Ivy, Vinca, and Ajuga
Shade perennials: Hosta, Autumn Fern, and Creeping Jenny
Sun perennials: Coneflower, Shasta Daisy, and Canna
Vines: Confederate Jasmine, Lady Banks Rose, and Clematis
Deciduous shrubs: French Hydrangea, Tardiva Hydrangea, Viburnum
Evergreen shrubs: Azalea, Boxwood, and Hawthorne
Deciduous trees: Maple, Crape Myrtle, and Oak
Evergreen trees: Cypress, Holly, and Magnolia
These are just a few of the plants we can include in your yard's softscape. If you have a specific plant you would like to incorporate, reach out to us and we can make it work.
---
Our team uses plants that thrive in your Vinings, Buckhead, and Smyrna zone.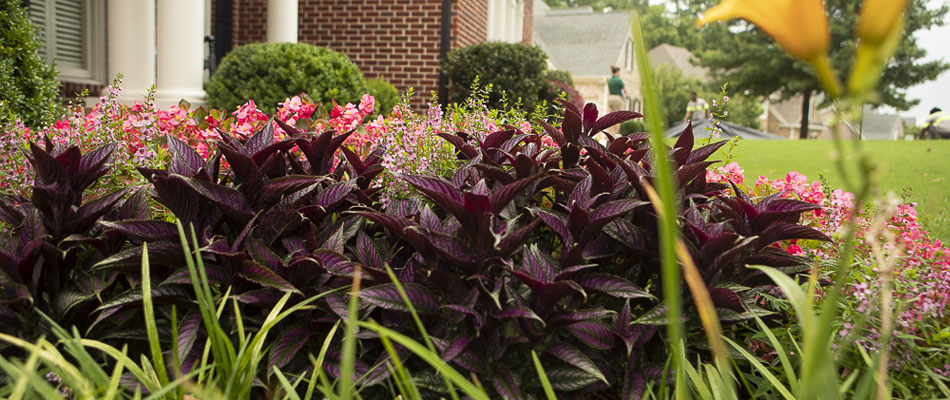 To ensure adequate growth, our team tries to use plants that are proven to thrive to your specific Vinings, Buckhead, and Smyrna zone.
If you prefer to use specialty species in your softscape, Atlanta itself is a heat sink that can create micro-climates. Our team has the knowledge and skills to work to keep other plants healthy.
---
Want to beautify your yard with a new bed or softscape? Reach out today.
If you are looking to beautify your yard with a new bed or softscape, our team of landscapers can help. Reach out to us today at (404) 314-1474 for bed renovation and softscape services in Vinings, Smyrna, Buckhead, and surrounding areas.