Full-Service Maintenance and Landscape Services in Midtown, GA & Nearby Communities
Custom landscape design, outdoor living features, and full-service maintenance for homes and properties in and around Midtown.
Midtown Atlanta, often just known as Midtown, is a vibrant area of the city that is home to the gorgeous Piedmont Park in addition to being home to a thriving arts community and booming nightlife. Known for being home to landmarks like the High Museum of Art and the Fox Theatre, entertainment is a big part of this Atlanta suburb. City living doesn't mean you're without landscaping opportunities, and taking advantage of custom design services means maintaining luxury-level curb appeal.
Not only do we maintain the look of your lawn with routine maintenance like mowing and trimming, but we also enhance the natural beauty of it with services like seasonal color and landscape bed renovations. Learn more about our landscaping services, full-maintenance program, and specialty services, that promise to make your Midtown property a standout among neighboring properties.
---
Permanent outdoor living features add value to your property.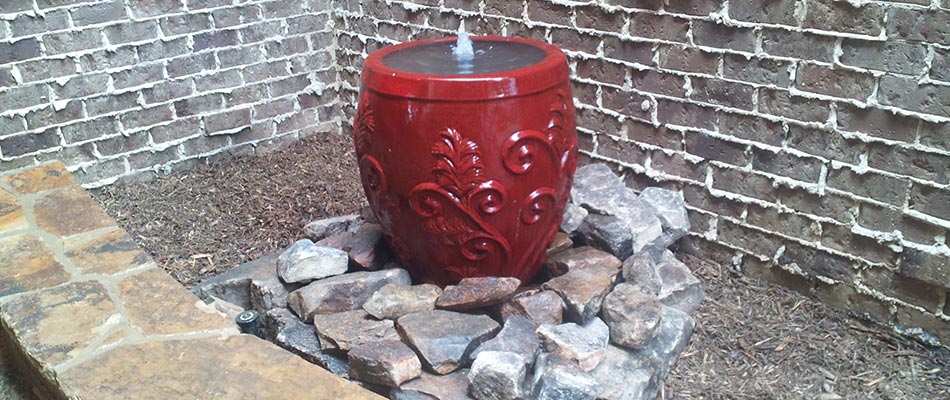 Even though Midtown has just about everything you could ask for, there's nothing like staying at home. Enjoy every season outdoors with our hardscaping features that are sure to improve your outdoor living space and add value to your property. We specialize in:
---
Professional Landscape Services
Our landscape design process is collaborative, as we take your current layout and existing structures into consideration to create a complementary and stunning design using a variety of sofscapes. Furthermore, Bed renovations and seasonal color revive your property by tidying up landscape edges, rooting out weeds, and planting vibrant flowers and plants.
For properties that have draining issues, we can install a naturally-beautiful dry creek bed that will re-direct water away from your property. We also provide sod installations for new home constructions that need grass or for damaged lawns that need to be completely replaced.
The key to lush, green grass is effective watering. We offer irrigation design and installations for landscapes that need a brand new sprinkler system. To avoid underwatering or uneven watering zones, your irrigation system should be carefully inspected and diagnosed that's why we provide irrigation repairs and maintenance to Midtown properties.
---
Let us take care of yard work by signing up for full-service lawn maintenance.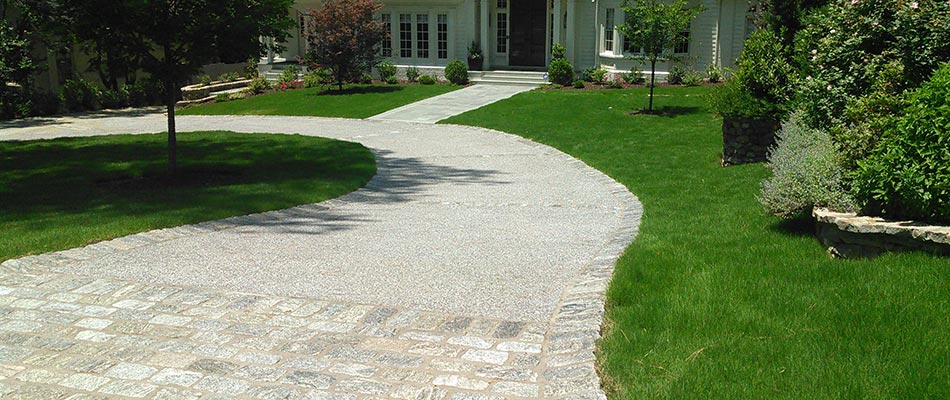 Full-service lawn and landscaping care mean we take care of your property year-round, including completing seasonal tasks such as:
Scheduling regular mowing and weed treatments keep your property looking pristine, and using a regular team allows us to get to know your property and long-term landscaping needs.
---
Specialty Services
Our specialty services provide help with seasonal property needs, special occasions, commercial and HOA property needs, and more!
Here's a full list of our specialty services:
---
Is your Midtown property in need of some TLC? Contact our team today.
Keep your midtown home or business looking good year-round, with our comprehensive lawn and landscape services. We'll take care of everything from maintenance to hardscaping, and everything in between! We are a women-owned company that has been servicing the Midtown area for over a decade. Give our team a call at (404) 314-1474 to schedule a service for your Midtown property today!