Experienced landscape company offering quality lawn care and landscape design to clients in Dunwoody, GA, and nearby communities.
Improve your home or property's exterior appearance with our comprehensive lawn and landscape services.
A fairly new Atlanta suburb, Dunwoody has recently celebrated its 10th year as an official city. With a population of just under 50,000, we've helped thousands of homeowners and property owners achieve the perfect landscape design with routine maintenance, patio and walkway installations, and plant bed renovation services.
Dunwoody is known for its award-winning restaurants, booming businesses, and the second-largest mall in Georgia, "Perimeter Mall". Just minutes away from huge Atlanta landmarks such as the Braves Stadium, Georgia Aquarium, and the Mercedes-Benz stadium, you'll find yourself constantly out and about. If you live in the Dunwoody, GA area, enjoy this beautiful city with your family and let our highly-skilled team worry about taking care of the lawn and landscape needs of your home or property.
---
Our Lawn Care & Maintenance Package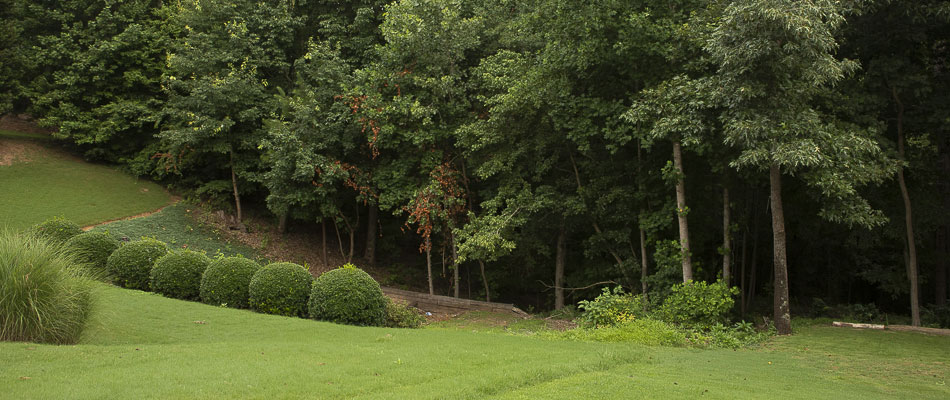 It's easy for homeowners to focus on certain aspects of their lawn while unintentionally neglecting others. Our full-service lawn care and maintenance program is aimed at improving the health of your entire lawn from routine maintenance like mowing to more complex services like selective pruning and trimming.
We have a degreed botanist, horticulturist, and microbiologist on our team so you can be sure your lawn is getting the proper care and treatments to ensure optimum health.
This service package includes:
---
Landscape Design Services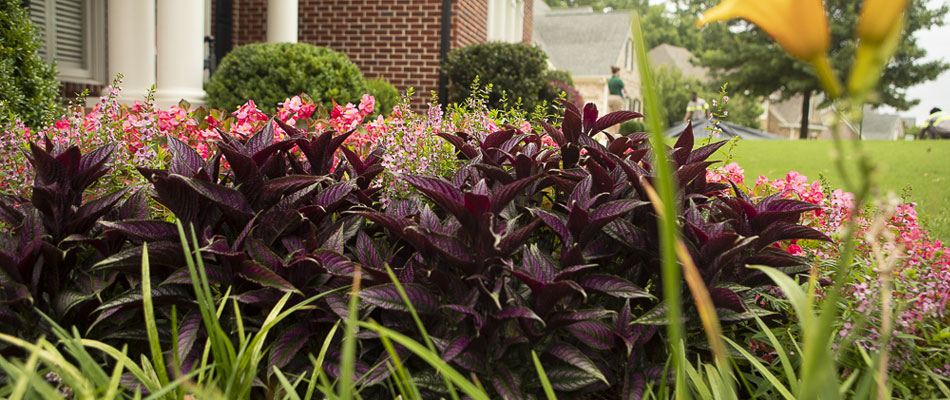 Maintenance is a large part of improving curb appeal but adding features like planting beds and annual flowers will complement the overall landscape design of your home. We also offer solutions for more complex landscape issues like drainage and irrigation.
Here are a few services you can include in your lawn's landscape design:
---
Outdoor Living Installations: Hardscapes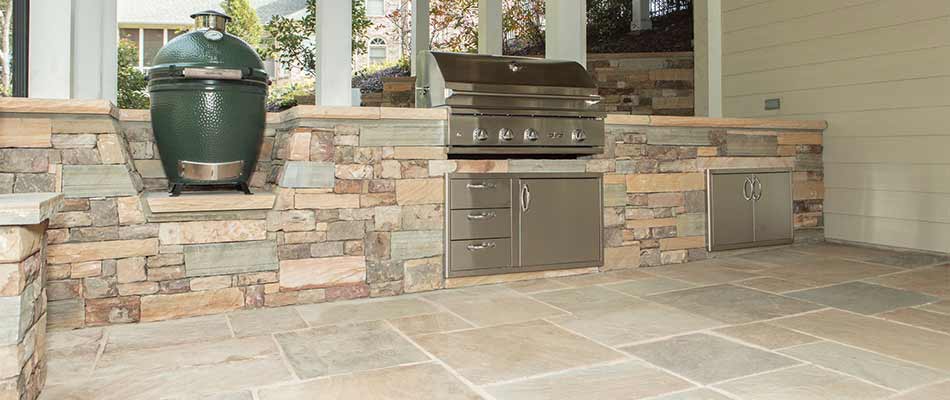 Admiring the natural beauty of your lawn is great, but why not be able to comfortably live in it? Our highly skilled landscape design team can install a plethora of features into your backyard so you can thoroughly enjoy the outdoors! Be able to enjoy all of the amenities that the inside of your home offers such as a kitchen, fireplace, and seating.
Here are some hardscape installations you can incorporate into your outdoor living areas:
---
Our Specialty Services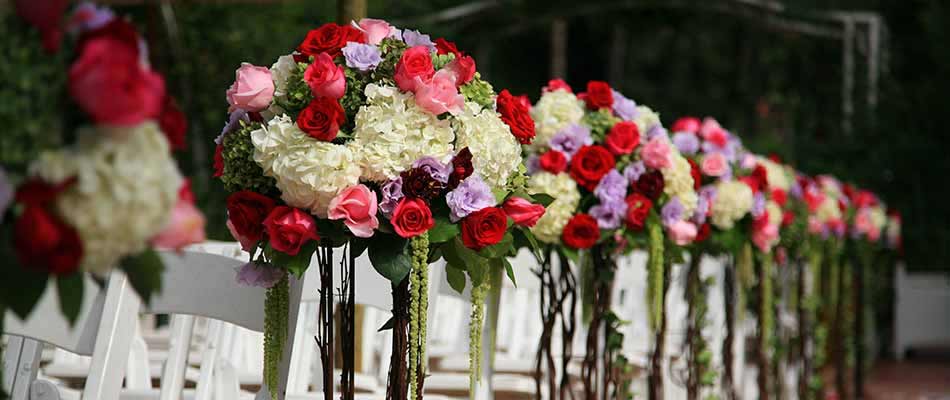 Commercial Grounds Maintenance - Business owners have many aspects to attend to from day-to-day operations to client meetings. Our commercial grounds maintenance takes a little off your plate by tending to the lawn care and landscape of your property's exterior.
TurnKey HOA Program - We offer worry-free lawn care and routine maintenance services like mowing and trimming to HOA communities and neighborhoods. We'll work with you to design and install stunning landscapes and hardscapes.
Drainage & Grading - To help with drainage and grading issues, we install dry stream beds, construct underground drainage, recontour landscapes/land grading, and utilize many other solutions to effectively redirect water away from your property.
Holiday Decor & Christmas Lights - We take care of everything from the install, takedown, and storing of holiday lights and decorations. Leave it to us to professionally light up your home or business for the holidays.
Wedding & Event Decorations - Get quality floral arrangements and decorations for your special occasions. We provide centerpieces, bouquets, aisle decor, corsages, and more for weddings and events.
---
If you're looking for top-notch lawn and landscape services, call us to set up a consultation today.
We are an award-winning, women-owned landscape company that offers exceptional lawn and landscaping services to our clients. Our team maintains a high standard of professionalism and quality of work for every landscape project. If you reside in the Dunwoody, GA area, give us a call at (404) 314-1474 to set up a consultation appointment.