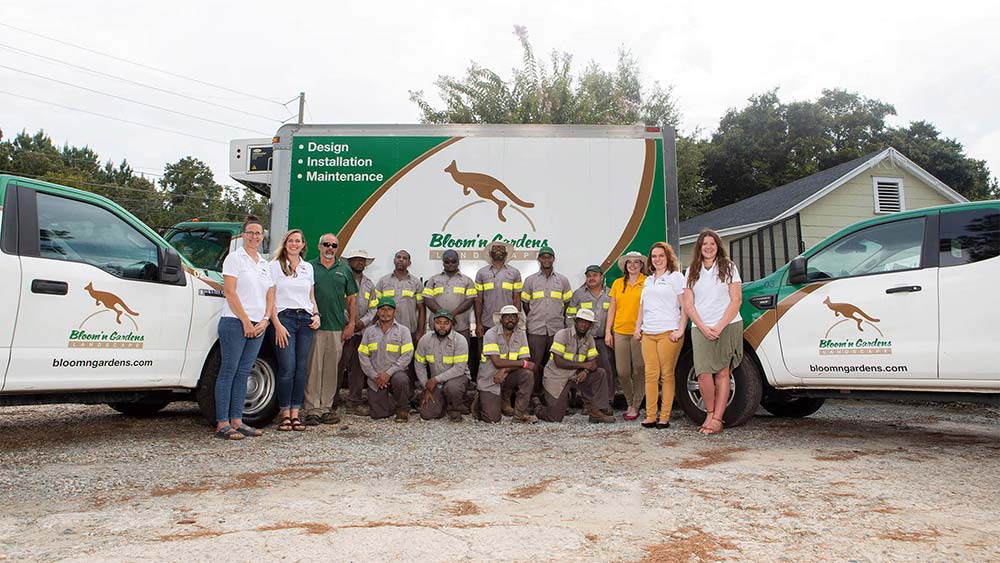 Start Your New Career with the Best in Lawn Care & Landscaping
Leaders in Lawn & Landscaping
Bloom'n Gardens Landscape is always looking for reliable, hard-working individuals to join our team. If you would like to work for the best lawn and landscape small business in the Atlanta metro area and surrounding communities, read through our requirements and apply today. We look forward to working with you!
---
---
What We're Looking For
Reliable Personality: We like people we can count on, no matter what their job is.
Reliable Transportation: You must be able to get to work on time.
Drug Free: We operate machinery and enter private property, you must stay sharp and be drug-free.
Team Player: This industry isn't a one-man show, we work together to efficiently and accurately complete our jobs.
Desire To Learn: When you work on our team, you'll be working with some of the best. Be ready to learn new skills and techniques!
Hard Worker: It's not easy to work in this industry, you'll be working outdoors requiring physical endurance.
Benefits of Joining Our Team
Quarterly Social Gatherings
Opportunities for Growth
Health Benefits
Work/Life Balance
Ongoing and Compensated Educational Opportunities
If this sounds like something you want to do, we encourage you to review our available open positions to begin the process of working with us!
---
Mission Statement
To Achieve a Reputation for a level of professionalism, service quality and customer trust in our industry that drives customers to desire our services over all competitions.
---
Core Values
Work with Integrity and Honesty
Take Responsibility for our Mistakes, Champion our Success and do the Right Thing even when Nobody is Looking
Embrace Continuous Improvement
Every Member Of The Team Consistently Looks For And Applies Ways To Improve Our Quality, Efficiency And Individual Professional Skills and Knowledge
Strive to Achieve High Standards
Hold Ourselves To Meeting and Exceeding The Highest Industry Standards In Everything We Do
Team Focused
Keeping Our Focus And Actions On Achieving The Company Mission As A Whole
Trust
Everything We Do Is Focused On Building Trust With Our Customers, Community and Team
---
---