Full-Service Maintenance & Landscape Installations for Residential, Commercial, & HOA Properties in Brookhaven, GA
Our services range from lawn care needs like fertilization and weed control to landscape construction like patio and outdoor kitchen installations.
Becoming an official city just under 10 years ago, Brookhaven is one of metro Atlanta's newest suburban cities. Its located north of Atlanta in western Dekalb county and is now the county's largest, bustling city with a population of approximately 49,000. Brookhaven is known for its historic roots and is home to prominent Atlanta universities including Oglethorpe and Georgia State University. Take a stroll through this city and you'll see vibrant hundred-year-old bungalows and summer cottages.
This city hosts a great deal of culture with well-known events like the Brookhaven-Chili Cook-off, Brookhaven Arts Festival, and the Brookhaven Farmer's Market. Encompassing multi-acre parks like Briarwood and Murphy Candler Park, beautiful lawns and outdoor areas are important to this adventurous city.
With services like fertilization and weed control, we've helped thousands of Brookhaven residents and businesses achieve the perfect lawn and landscape. We're certain we can do the same for you. If you live in the Brookhaven area, give us a call to get started with your landscape needs today!
---
Landscape Services
Our team aims to make the landscape installation and renovation process as easy as possible for our clients. We have a service to meet anyone's landscape needs. For homeowners looking to solve drainage issues, we can install dry creek beds that will naturally redirect water. If you're simply wanting to add more color to your outdoor areas, we can professionally install vibrant annual flowers.
Here's a full list of our landscape services:
---
Hardscape Installations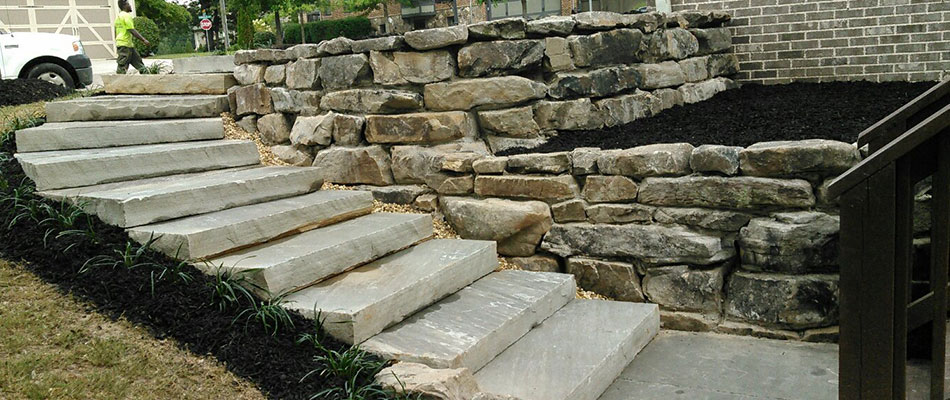 Your outdoor living area should feel like a second home that provides you with most of the same amenities of living indoors. Our highly-skilled team will create a relaxing oasis in your backyard complete with essential features like an outdoor kitchen and fire pit.
Here's a full list of our available hardscape installations:
---
Our Full-Service Maintenance Program
Lawns need the right amount of attention and nutrients to remain continually healthy and green. Our full-service maintenance program includes everything your grass needs to thrive and maintain that lush look including mowing &maintenance, aeration & overseeding, mulch installation, trimming and pruning, and seasonal yard clean-ups.
---
Specialty Services
Commercial properties need just as much lawn care and maintenance as residential properties so we offer commercial grounds maintenance and a turn-key HOA program.
Holidays and special occasions are important events and should be as memorable as possible so we provide Holiday Decor and Christmas Lights as well as exceptional wedding and event decorations.
For residential and commercial properties with water-retention issues, we offer effective drainage and grading solutions.
---
Give us a call to set up your full-service lawn maintenance program or to get started on your next landscape project.
Forget having to juggle multiple landscape companies for various projects, we are your one-stop-shop lawn and landscape company! If you live in Brookhaven or a neighboring city, call us at (404) 314-1474 to receive a full-service maintenance quote or to set up a landscape design consultation today!