We will manage all the lawn and landscape maintenance for residential, commercial, and HOA properties in Peachtree Hills, GA.
This small but charming neighborhood is located in the Buckhead district of Atlanta, GA. Since its establishment in 1912, the Peachtree Hills area has become the perfect place for young buyers and families looking for their starter home. The neighborhood has a cool vibe with a neighborly spirit that makes any newcomer feel welcome.
Our team at Bloom'n Gardens Landscape is dedicated to keeping this great community as inviting as its residents and local businesses. As a premier lawn care and landscape business in the Atlanta area for the past 15 years, we maintain high standards in all the outdoor work we do.
---
We'll manage every inch of your outdoor property with our full-service maintenance program.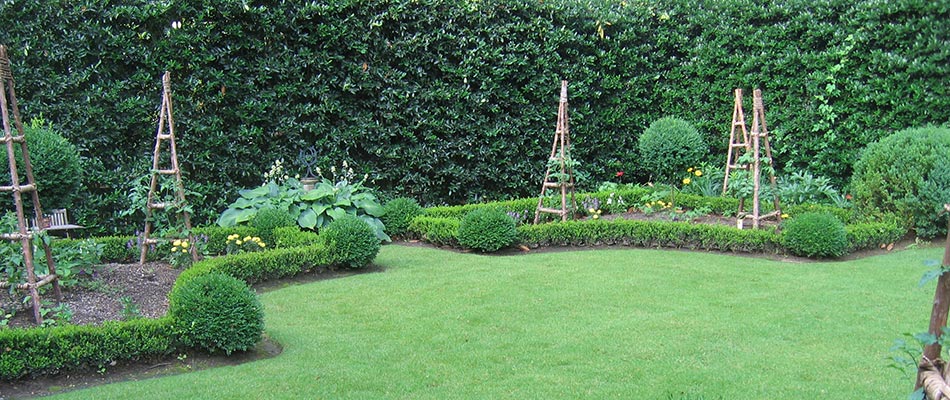 If you don't have the time to clean and care for your landscaping yourself, our team can do it all for you! Our maintenance programs include every lawn and landscape service your outdoor property could ever need to look healthy and gorgeous, including aeration and overseeding, mulch installation, and trimming and pruning.
By signing up for our mowing and maintenance package, you get year-round care for your lawn, trees, and shrubs. Our team follows strict standards for all lawn and landscape services to ensure we meet your expectations every time we visit. You can also expect seasonal yard cleanups every spring and fall so your landscape looks pristine all throughout the year.
---
We perform various specialty services for residential, commercial, and HOA properties that will enhance your hardscapes and landscape.
We know that our commercial and HOA customers in Peachtree Hills require different services according to their needs. That's where our specialty services come in handy! We provide full commercial grounds maintenance and a turn-key HOA program for properties that need a lot more lawn and landscape work during the year.
If you need your property to look festive for the holidays or are having trouble finding a professional florist for a wedding or large event, our decorating services got you covered! We manage the entire setup and takedown processes so you can just watch the magic unfold.
Struggling with standing water and drainage issues? Our team has experience installing several types of drainage and grading systems that will address your flooding problem without clashing with the rest of your landscape design.
---
Our large selection of hardscapes will make your property the place to be for all social gatherings!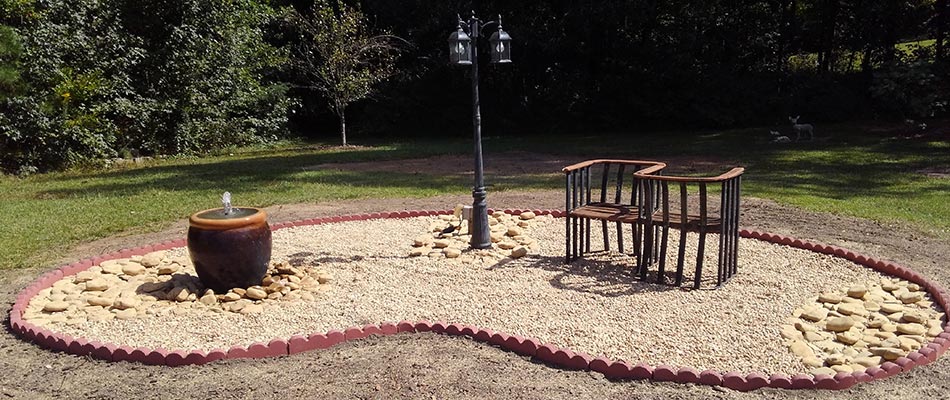 There's no limit to the types of hardscapes we can incorporate into your landscape design. As a fully licensed and insured company, we spare no expense when it comes to building an outdoor feature that you'll love seeing every day. Take a look at all the hardscapes we can add to your outdoor living space:
---
Make your landscape better than before with a new design, fresh planting installs, and more!
Properties in Peachtree Hills range from luxurious to simple and quaint, and your landscaping should reflect that same energy. We can create a new design from scratch that highlights the best aspects of your outdoor property. With new plantings and a fresh layer of sod, you'll have the entire community marveling at your landscape. Check out our services that will make your outdoor property better than it was before:
---
Let our team be the premier lawn and landscape company for your property in Peachtree Hills, GA!
The community of Peachtree Hills deserves high-quality lawn and landscape services that will enhance the natural beauty of the area. We can provide all this and more when you hire us as your property's premier lawn and landscape company!
Our services cover just enough of everything that a home or business needs to have a gorgeous and well-maintained outdoor living space. If you want to learn even more about the various ways we can improve your lawn and landscape, give us a call now at (404) 314-1474!