Specialty services for residential, commercial, and HOA properties in Atlanta, GA, and nearby cities.
Need flowers for a wedding? Struggling to find a reputable lawn and landscape company for your HOA? That's what our specialty services are for!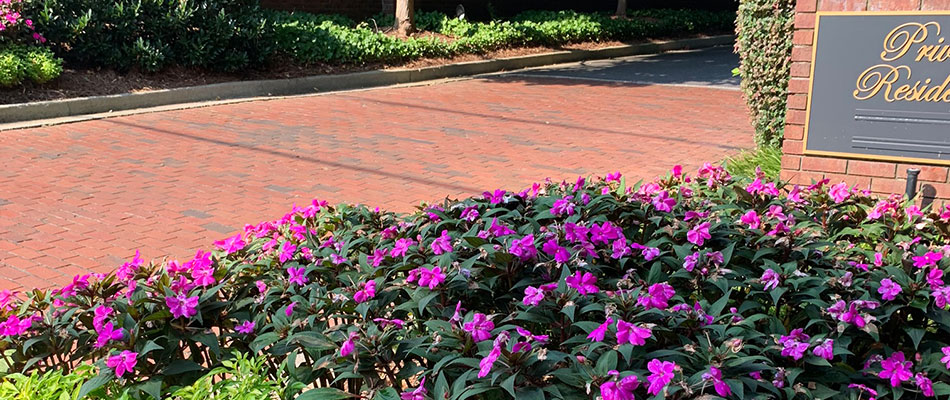 Special occasions and year-long commercial property maintenance calls for our specialty services at Bloom'n Gardens Landscape! Whether you need bouquets and centerpieces for a wedding or are looking for an all-inclusive lawn and landscape program for your commercial or HOA property, nothing is out of bounds for our skilled crew members.
If you have a special occasion coming up, feel free to reach out to our team! Our specialty services are available to anyone living in the metro Atlanta area, including Atlanta, Buckhead, Smyrna, and Vinings.
---
Commercial Grounds Maintenance
When you run a commercial property, the responsibility of outdoor maintenance will most likely fall in your lap as the property owner. The problem is, who has the time to mow the lawn and trim the shrubs when you have a business to run and employees to look after?
Luckily, our team will tackle all the lawn and landscape upkeep of your commercial property needs throughout the year. We give you the option of signing up on a 26-week contract or we can customize one for weekly visits, excluding the week of Christmas!
Here are the services you can expect during the various seasons:
Regular lawn mowing
Fertilization & weed control
Yard cleanups for spring & fall
Lawn & plant disease treatments
And so much more!
View Commercial Grounds Maintenance
---
Turn-Key HOA Program
One of the biggest appeals for people wanting to move into an HOA community is the idea of no longer having to worry about their lawn and landscape care. Keeping up with the maintenance of all the common areas, including each and every property, is a tall order for any HOA manager. That's why you need a professional and experienced company like us that can provide you with a year-round turn-key HOA program!
What does turn-key mean? Simply put, it means we offer all the necessary lawn and landscape services you'll ever need to keep your HOA community maintained and well kept! This includes everything from lawn care and new plantings, to constructing any and all hardscapes you could imagine, even water features!
---
Holiday Decorating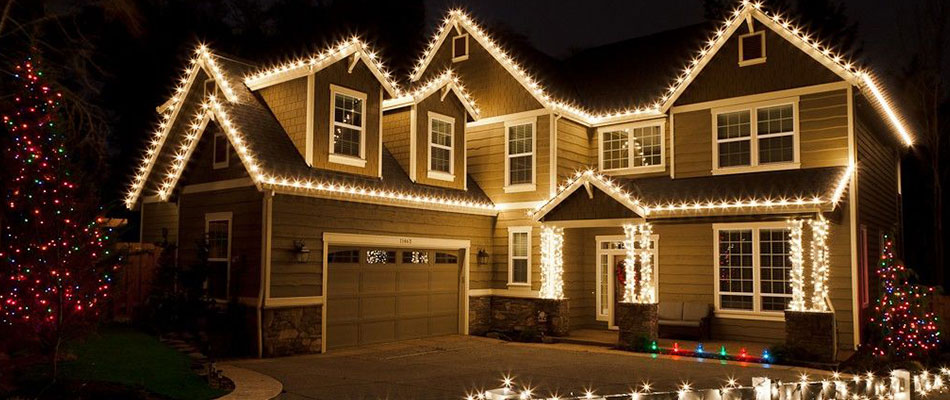 You already have enough to stress about during the holiday season, so let us take care of all the holiday decorating and outdoor light displays for your property! We'll make your home look festive and bright so you can spend more time with family and friends. Once the season's over, we'll come back after the first of the year to take down and store your decorations for next year!
---
Drainage & Grading
Many homes in Georgia sit on top of uneven terrains or are built on a slope. While this can make for an awesome landscape design, it also means possibly dealing with flooding problems. Having multiple areas on your property with standing water can affect lawn health and make a lovely breeding ground for mosquitoes and other insects.
Our drainage and grading solutions are low maintenance and will keep the rest of your plants and landscape from being water-logged. We offer several different drainage systems styles, including:
French drains
Rain garden installation
Flow wells
And more!
---
Wedding & Event Decorating
Many people consider a wedding to be one of the most special (and largest) occasions of their life. To help cross an item off your wedding planning to-do list, we can provide all the floral and greenery setups for your big day!
Our company can supply you with everything from the aisle and altar decor to bouquets,table centerpieces, and more. We'll deliver everything on the day of the event, set it all up, and handle the takedown and clean up process so you can just focus on celebrating such a memorable occasion with your significant other and all of your loved ones.
View Wedding & Event Decorating
---
Speak with a team member today to get the full scoop on our list of residential and commercial specialty services!
Our company's services cover everything that's involved in caring for and beautifying a lawn and landscape. Residential and commercial properties across Atlanta, Buckhead, and nearby areas can receive these specialty services all year long! If you'd like to know more about how we can service your home or business in the metro Atlanta area, give our team a call (404) 314-1474!