We offer interior and exterior holiday decorating to Buckhead, Smyrna, and surrounding Atlanta areas.
Our holiday decorating services offer everything you need to complete your home or business holiday look.
Here at Bloom'n Gardens Landscape, we offer expert decorating services for Christmas, Hanukkah, Kwanzaa, and other events. Our team has several years of experience working with both residential and commercial clients. We give your home or business the perfect holiday look with no effort on your part.
Our decorating services ensure you're ready for the holidays and other special events in areas such as Buckhead, Vinings, Smyrna, and other Atlanta cities.
---
Why do you need a professional holiday decorator?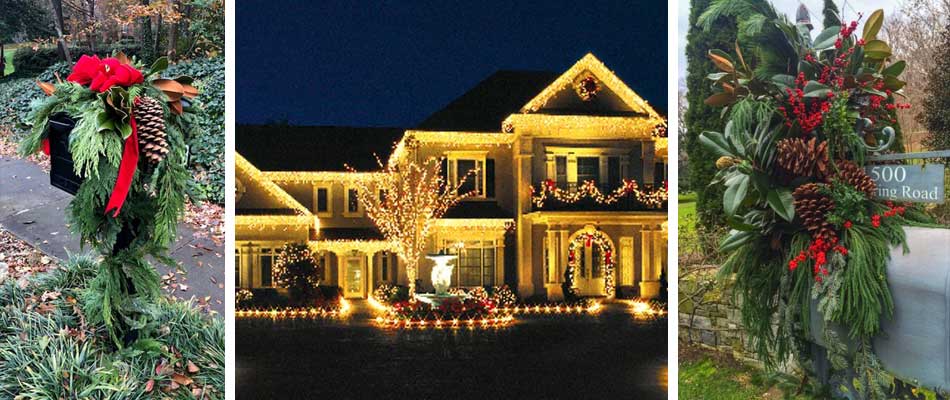 Some people opt to put their decorations up themselves. While this is feasible, you can relieve a lot of stress by getting in touch with professional holiday decorators like us. Consider some of the reasons why you should seek the help of our expert decorators at Bloom'n Gardens Landscape:
Decorating can be dangerous: Decorating for holidays can present some safety hazards. Electrical mishaps and falls from ladders are some of the most common safety risks when it comes to holiday decorating. Our team is experienced in safely decorating your home. Keep your home and family safe by requesting our Christmas decorating services.
You can receive a custom design: We have an expert horticulturist on staff with a degree in floral design. She is prepared to give your interior a cohesive look with specially-selected holiday flowers.
We complete every step of the process for you: With us working for you, you don't have to worry about any part of the holiday decorating process. We install your lights, take them down, and store them for next year. We have plenty of space in our facility for you to store your holiday decorations, so you don't have to find somewhere to keep them safe.
We won't leave lights up for too long: While we work with you based on your preferences, we typically start decorating for Christmas the first week after Thanksgiving. Then, we'll take down and store your decorations for you around the first of the New Year.
---
We provide holiday greenery, floral arrangements, and lights.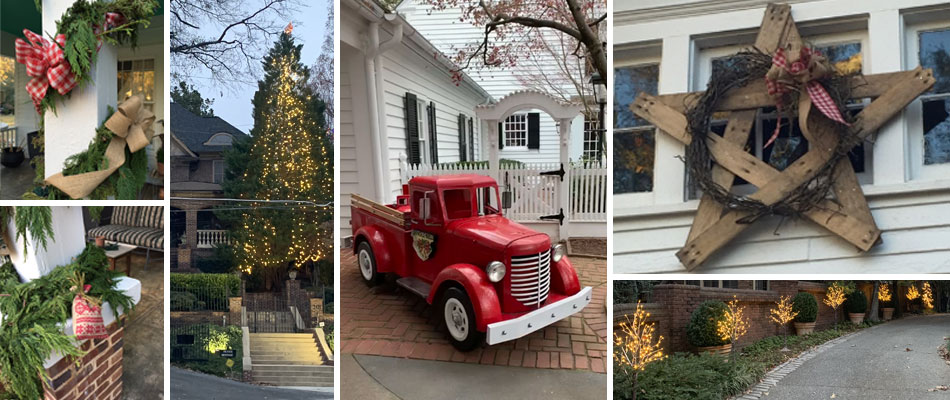 Clients must purchase holiday decorations from us in order for us to decorate their property. We provide decorations like:
Interior and exterior greenery
Floral arrangements
Exterior and interior lighting options
With your holiday decorations purchased, you can rely on our decorating services to adequately prep your home or business for the holidays.
---
We use commercial-grade LED lighting for our holiday light installations.
Clients love our commercial-grade LED lighting installations services. LED lighting is energy-efficient and lasts significantly longer than older Christmas lights do. Plus, they aren't hot to the touch, so your home or business will be safe for residents and clients.
---
Have a wedding or other special event coming up? We decorate for those as well.
If you have a wedding, corporate meeting, or another event in the winter season, we can help you get prepared! With our event decorating services, we can:
Provide greenery
Add extra annual flowers
Create wedding bouquets and boutonnieres
And more!
Make sure to contact us with the specifics of your event. From there, we can provide you with everything you need to decorate your special event!
---
Give us a call to decorate your home or business for the holidays in Atlanta and the surrounding areas!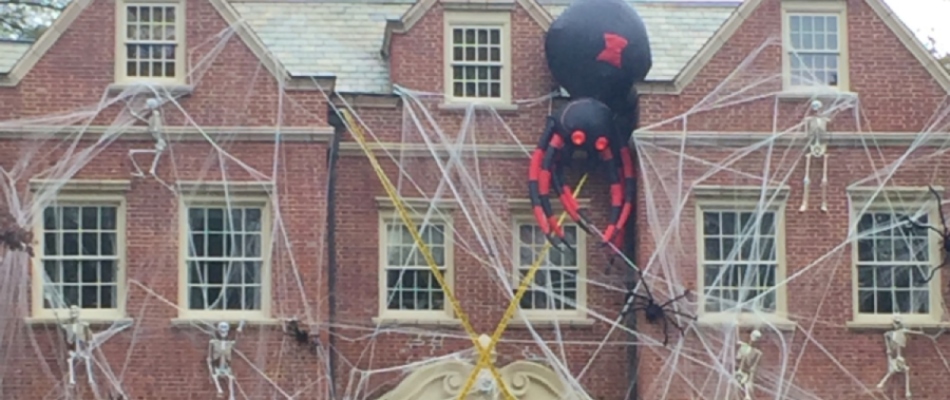 Does the idea of decorating for the holidays or sound miserable to you? Don't let the stress of the holidays weigh you down. Allow our team to get your Atlanta-area home or business in Buckhead and Smyrna ready for Christmas or other special events! Give us a call at (404) 314-1474. We'll supply your decorations, set them up on your property's interior and exterior space, and take them down.