Professional Lawn & Landscape Services in Fulton County, GA
Our services include a full-service maintenance program, hardscape installations, and much more!
Fulton County, GA is the most populated county in the state of Georgia and is home to well over one million people. Fulton County has a total area of 534 square miles and roughly 90% of the city of Atlanta is within the Fulton County border. There are a ton of fun things for residents and visitors of Fulton County to do including visiting the Georgia Aquarium, Centennial Olympic Park, and the Georgia Capitol Museum just to name a few.
With so much to do in this area, who wants to sit at home and take care of their property? Well, when you partner with us, we will take care of your property for you so you can spend your time doing the things you love. We offer a full-service lawn and landscape maintenance program, hardscape installations, a variety of lawn and landscape services, and even some specialty services.
---
Take Advantage of Our Full-Service Lawn & Landscape Maintenance Program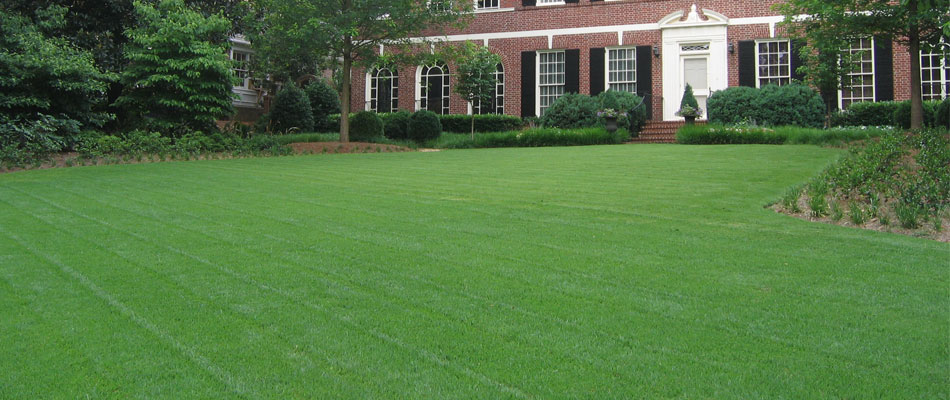 Ensuring that your property is healthy and attractive all the time can be an overwhelming task for many property owners because it involves so many different things. Your lawn needs to be mowed regularly to uphold its appearance and it will need to receive proper nutrients to keep it growing healthy. What's more, your lawn isn't the only thing you need to be concerned about. There are your landscape beds and plantings to think about as well. Luckily, our full-service maintenance program will take care of all of these concerns for you. This program includes:
---
Add gorgeous features to your property with our hardscape installations.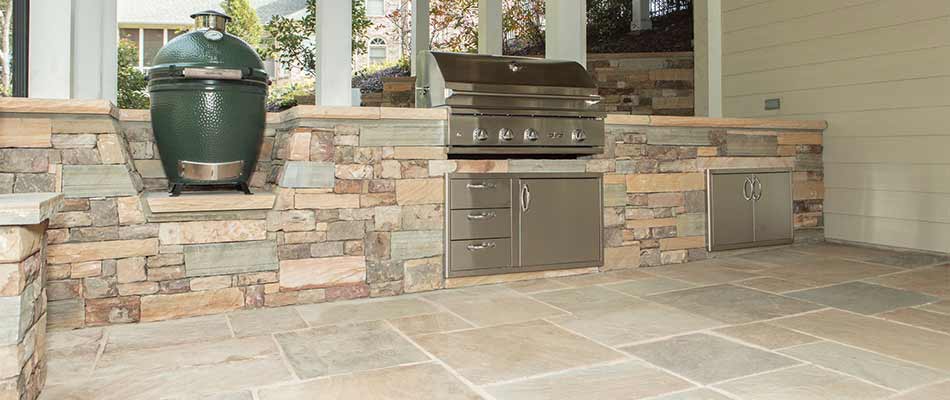 Nothing can add to the beauty of your property quite like one of our hardscape installations can. We can create places for you to gather with family and friends such as a patio or gazebo, design a custom outdoor kitchen for you, or add a breathtaking focal point to your property like a waterfall. Our full list of hardscape options include:
---
Upgrade your property with our additional lawn and landscaping services.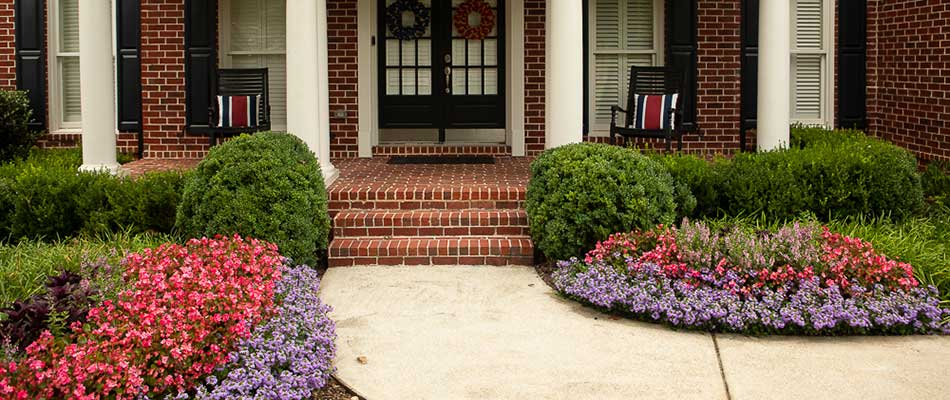 We can help you create a beautiful outdoor space that you'll absolutely love. Do you want to upgrade your property but you're not sure where to start? Don't worry, we can help! Our expert designers can meet with you to discuss your goals and talk to you about the different options we offer. We can even create a 3D design so you can see what your property will look like before we even start your project. A list of the different lawn and landscape services we offer include:
---
We Also Offer Some Specialty Services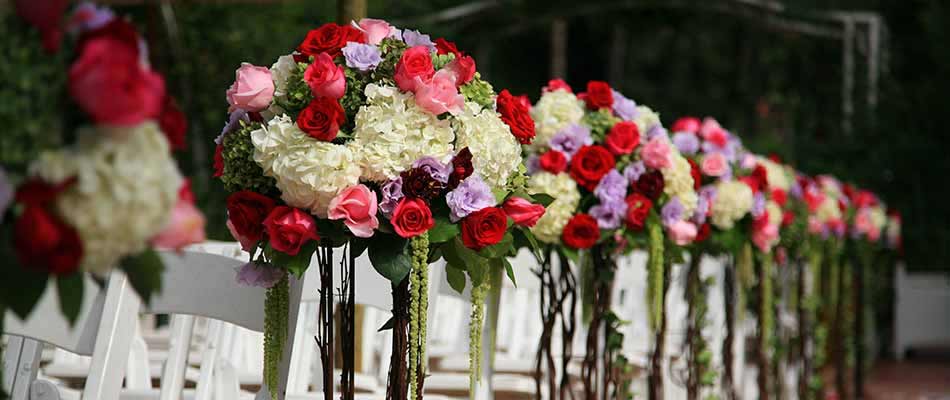 If you need year-round maintenance for your commercial property or need centerpieces for your upcoming wedding, our specialty services are just for you. Our full spectrum of specialty services includes:
Our holiday lighting service includes the hanging of your lights as well as taking them down after the season is over.
---
Give us a call to sign up for any of our lawn and landscape services.
At Bloom'n Gardens Landscape, we are proud to offer a variety of lawn and landscaping services to commercial, residential, and HOA properties throughout Fulton County, GA. We've been serving this community for 17 years and have earned a reputation as a company that can be counted on to provide high-quality services and exceptional customer service. Give us a call today at (404) 314-1474 to sign up for any of our services.