Professional lawn maintenance, lawn care, and more for properties in Sandy Springs, GA, and the surrounding areas.
Boost your curb appeal with our full-service landscape solutions.
With a population of over 100,000 people, Sandy Springs is Georgia's sixth-largest city. It is home to attractions like the Morgan Falls Overlook Park and Big Trees Forest Preserve. Sandy Springs has a rich history that can be explored at the city's Heritage Sandy Springs Museum.
If you find yourself caught up with everything going on in Sandy Springs, from its natural sites to its museums, you may not have time to care for your property. Our team provides full-service landscape solutions to Sandy Springs' busy residents, commercial customers, and HOAs. We implement professional lawn care and maintenance to boost your curb appeal and ensure your property is always looking its best.
---
Routine lawn maintenance is essential for its health and aesthetic appeal.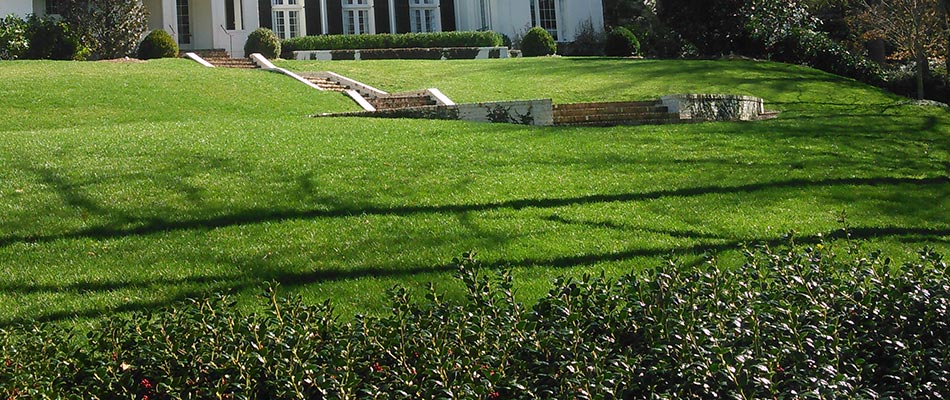 Our lawn staff offers routine lawn maintenance to preserve your yard's health and aesthetic appeal. During the mowing season, we mow your lawn once a week, depending on your individual maintenance contract. We string-trim, edge, and blow your lawn after every mow to curate its look and get rid of excess clippings and debris.
We also install annual flowers to give your lawn a new look from year to year. Depending on the needs of your plant and shrub material, we will perform trimming and pruning as well.
Our team does irrigation system repairs and maintenance to ensure your plants are watered adequately.
---
Lawn Care Services for Properties in Sandy Springs
Without fertilization and weed control, pests and diseases can pose a threat to your landscape's health no matter what season it is. Check out the fertilization and pest control services we offer to properties located in Sandy Springs:
Fertilization and weed control applications
Lawn insect treatments
Lawn disease control
Plant disease and insect control
Fertilization for shrubs and small trees
Weed control in landscape beds
---
Advanced Lawn Care Services for Customers in Sandy Springs
More advanced lawn care services are available for lawns that require them. Customers in Sandy Springs can benefit from the following solutions that our expert contractors provide:
---
Enhance your outdoor living space with our hardscaping services in Sandy Springs.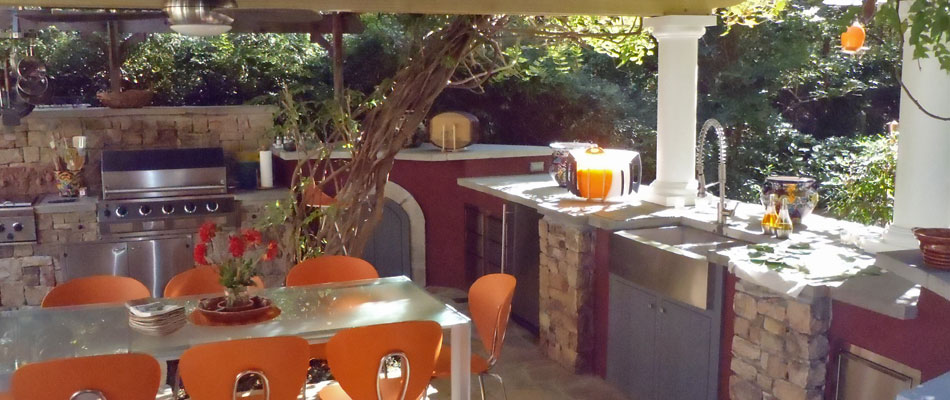 Our service enhance the outdoor living spaces of commercial and residential customers. View some of the specific hardscaping features we can add to your outdoor living area:
---
If you want to improve your home's or business's outdoor space, call our Sandy Springs contractors today!
For expert landscaping, lawn maintenance, and outdoor living space installation services, call our Sandy Springs landscape contractors. Contact us today at (404) 314-1474 for hardscaping and softscaping solutions.