Professional lawn care maintenance, outdoor feature installation, and more for properties in Mableton, GA and the surrounding communities.
Revitalize your outdoor space with our landscape maintenance services.
Mableton, GA is a large community in the Metro Atlanta area with a growing population of more than 39,000 people. It is an inviting place to live for many residents, as it is located near natural beauties like the Silver Comet Trail and Sweetwater Creek State Park.
Here at Bloom'n Gardens Landscape, we can help you replicate Mableton's beauty on your own property. Our lawn care and landscape maintenance services are available to residents, businesses, and HOAs throughout the Mableton area. Learn more about what our landscapers do to revitalize your outdoor space.
---
Landscape and Lawn Care Programs for Mableton Homes and Businesses
To ensure your property looks its best year-round, we have developed an effective landscape and lawn care program for residential, commercial, and HOA clients in Mableton. Learn about all of the landscaping and lawn care services we provide to homes and businesses in Mableton:
Lawn disease treatment
Lawn insect control
Plant disease and insect control
Fertilization for small trees and shrubs
Weed control for landscape beds
Edging, string-trimming, and blowing every time we mow
Weed control and fertilization applications
Mowing services as needed
---
Outdoor Living Space and Landscape Installation for Residents, Businesses, & HOAs in Mableton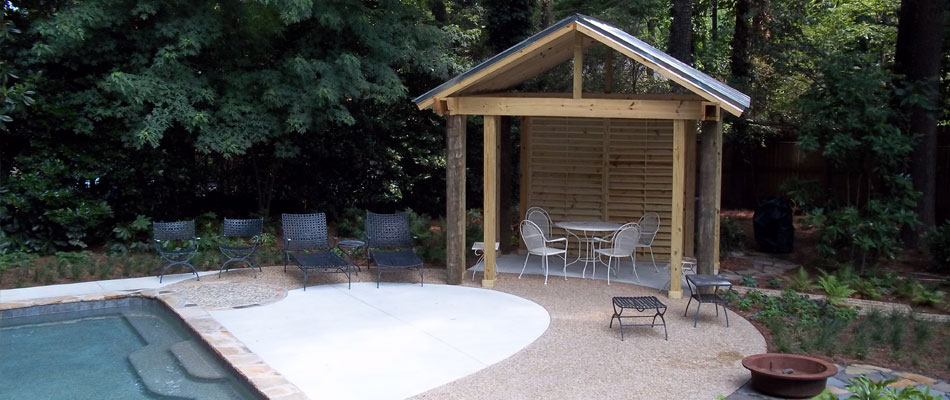 If you want to create a new outdoor living area for your property in Mableton, our landscapers can help. We also serve homeowners, business owners, and HOAs who want to create a completely new outdoor area for their exterior. Before we begin any project, we consult with each client. We do this to ensure your design preferences and requirements are met. We have you approve every part of our installation plan before it's implemented. By following this procedure, we are able to guarantee customer satisfaction.
Check out some of the custom landscape features that our contractors can install for your Mableton property:
If you want a professional to handle the complete installation of your outdoor living space, call our expert contractors in Mableton. We incorporate your requests and install the outdoor living area of your dreams.
---
Aeration, Sod Installation, Topdressing, and Additional Lawn Care Services for Your Mableton Property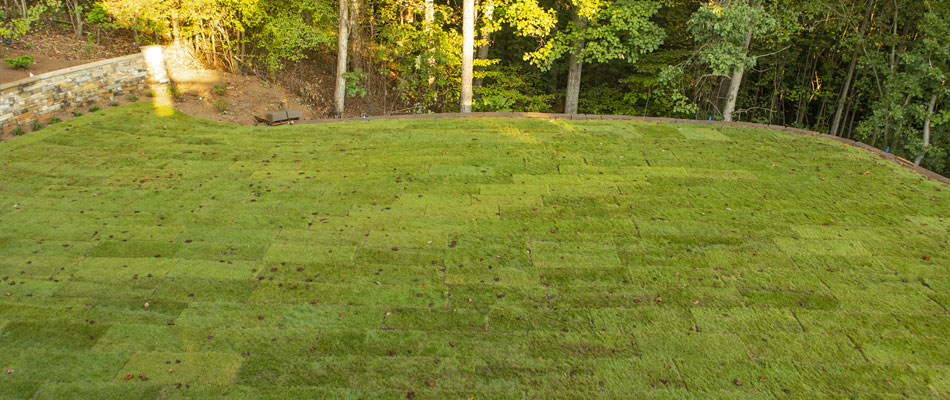 Our landscapers provide even more services for your lawn, including:
Spring and fall aeration: Our aeration services allow your grass to thrive by freeing up compacted soil. In the fall, we normally combine aeration with overseeding to stimulate grass growth for the impending spring.
Sod installation: Some of our clients request a new lawn, and we can provide them with it. You can choose from fescue, Bermuda, and other types of sod.
Topdressing treatments: These treatments incorporate necessary organic materials into your soil.
Irrigation and sprinkler system winterizing and spring startups: We prepare your water systems for the winter and help you implement its use again in the spring.
---
If your Mableton home or business requires lawn maintenance, landscaping, or a new outdoor feature, call us today.
Here at Bloom'n Gardens Landscape, we are prepared to offer all of our services to residential and commercial properties of all sizes, as well as HOAs, in the Mableton area. If your home or business in Mableton needs lawn maintenance, landscaping services, or a new outdoor feature, call us today at (404) 314-1474.