Expert lawn care, maintenance, and specialty services for properties in and around Cobb County, GA.
Keep your property looking immaculate with full-service lawn care.
Cobb County, GA has a population of more than 750,000 people, making it one of the most populous counties in the metro Atlanta area and the state, and it's also one of the most affluent. This area is also where you can watch the Atlanta Braves play and experience numerous natural areas—not to mention see The Big Chicken. Residents in Smyrna, Kennesaw, Marietta, and Powder Springs all call Cobb County home.
The hustle and bustle of metropolitan life may keep you pretty occupied, but that shouldn't mean you should neglect your property. The Bloom'n Gardens Landscape team provides hardscapes and softscapes, full-service landscape solutions, and specialty services to residential, commercial, and HOA properties in Cobb County and nearby communities. Comprehensive lawn care ensures your home or business will always look its best.
---
Full-service lawn professionals maintain the health and appearance of your yard with year-round services.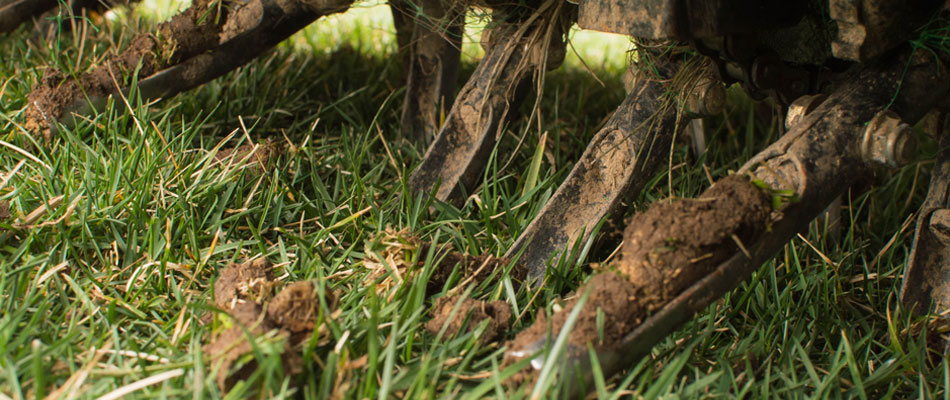 Our team understands the value of a client-contractor relationship, and once you work with someone you trust, it can be frustrating when you have to call around for a related service. Bloom'n Gardens Landscape offers a wide variety of lawn and landscape maintenance services in our full-service plan so that you don't have to shop around, including:
Don't forget to view our other mowing and maintenance packages to ensure you're getting all the services you need!
All lawn care services listed above are available only by signing up for our full-service maintenance package. This also applies to our other lawn care services like fertilization, mowing, weed control, and more.
---
Custom hardscapes provide a unique flair to your property and boost your home's curb appeal.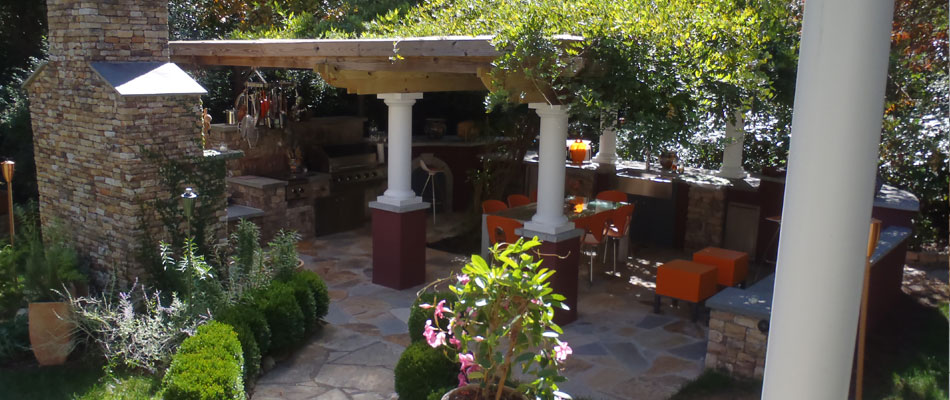 Our team designs and builds many different hardscape elements that will improve your home's landscape and overall curb appeal. All of our projects start with an initial consultation to discuss every detail of your new project. We create a custom design of your vision, then begin the installation process.
Common hardscape elements requested by our clients include:
---
Impeccable landscaping creates a lush and colorful outdoor space!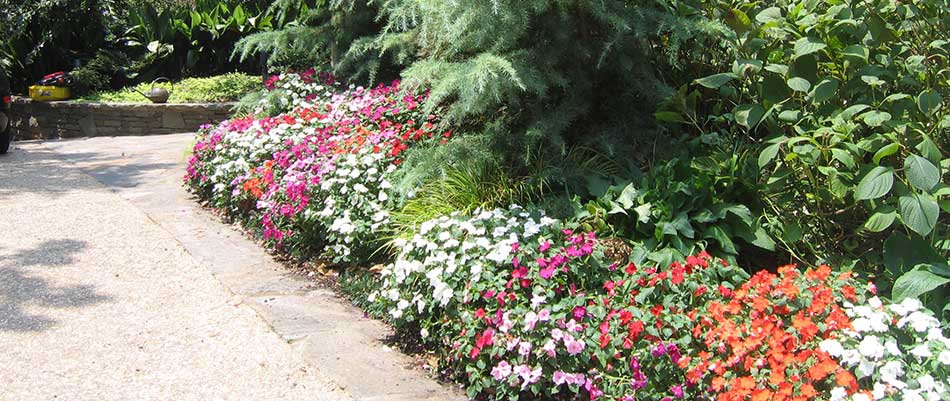 Your property is the result of efforts in softscaping and hardscaping, which means combining natural elements with "hard" structural elements. We can handle a full spectrum of landscaping and hardscaping needs, including:
---
Our crew installs various drainage and grading solutions to help redirect water away from your home and landscape.
Dealing with drainage issues on your property can be a frustrating ordeal. Our drainage and grading solutions keep water from leaking into your foundation and limit the risk of excessive soil erosion. We can construct dry creek beds, French drains, underground drainage, and more to help redirect water away from your property!
---
Specialty services are available for HOA's and commercial properties!
We understand HOA's and commercial properties follow a strict set of guidelines for how the outside area of these buildings should be maintained during the year. Our turn-key HOA program and commercial grounds maintenance plan cover everything your HOA or commercial property will need to keep common outdoor areas clean and lively. We're also available to help with your holiday decor and lighting and any decorating for weddings and other special events!
---
Call our Cobb County lawn experts today to improve the look and health of your home or business.
Lawn care is a year-round effort that benefits from a professional touch. For expert full-service lawn care, including outdoor living space installation services, call our Cobb County contractors at (404) 314-1474 for landscaping solutions.