We offer landscaping services to commercial and residential properties in Mountain Park, GA.
Our team works tirelessly to enhance your curb appeal and keep your yard looking its best.
Mountain Park, GA is a small city in Fulton County that prides itself in being a wildlife refuge. Some of the animals this city protects include great blue herons, red-tailed hawks, eastern bluebirds, and other birds and reptiles. There are also two lakes found here, Lake Cherful and Lake Garret where people can go fishing and boating.
Here at Bloom'n Gardens Landscape, our team offers our services to commercial, residential, and HOA properties in Mountain Park, GA. We offer lawn care, lawn maintenance, landscaping, hardscaping, and specialty services.
---
We provide a full-service maintenance program that keeps your lawn and landscape in great shape.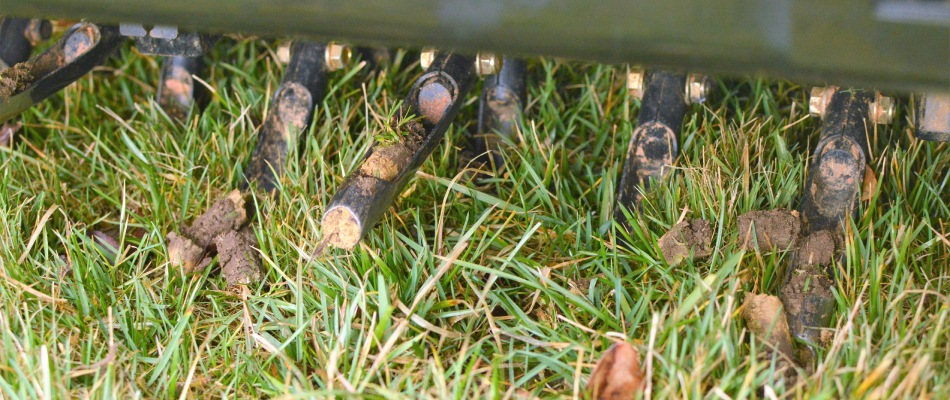 Our full-service maintenance program is a 48-week program that puts your yard in a meticulous lawn care and maintenance routine. We'll give your grass everything it needs to thrive and maintain its pristine appearance through regular lawn mowing and yard cleanups. Your landscape beds will also be kept manicured to ensure they look their best. Check out what services are included in our full-service maintenance program below:
---
Our Team Designs & Installs Beautiful Landscapes & Irrigation Systems
We can renovate and install new landscape beds, add softscapes, plant vibrant flowers, and install sod to revitalize the visual appeal of your property. What's more, we can create a landscape design that follows your vision and goals for your property in Mountain Park, GA, so you can see how your project will turn out before the installation ever begins. We are also skilled at designing, installing, and maintaining irrigation systems to keep your plants hydrated.
---
Upgrade your outdoor space by installing hardscapes like patios, walkways, fire pits, and more.
If you're considering improving your outdoor living space in Mountain Park, GA, you can take advantage of our hardscape installation services that can upgrade the style and function of your property. Our team is equipped with the right skills and equipment to build hardscapes that will serve you for a long time. Below are the hardscaping services we offer:
---
We offer commercial grounds maintenance, a turn-key HOA program, holiday decor, and other specialty services.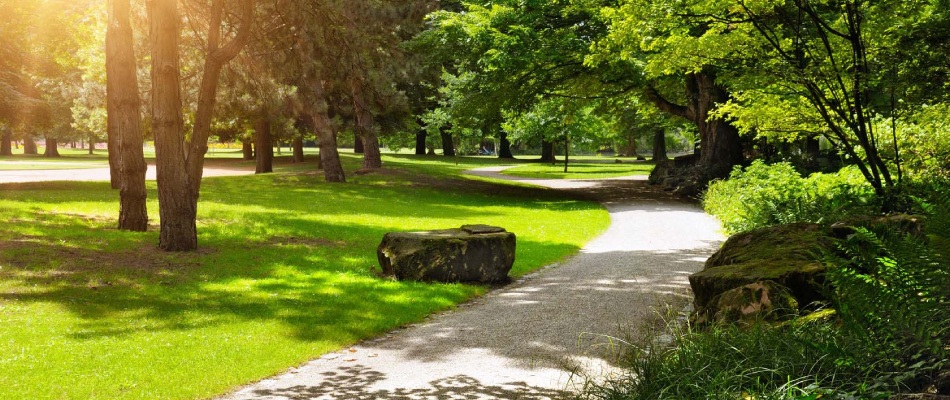 Maintaining a property takes a lot more than keeping your lawn and landscape in tip-top shape. There will be special occasions and holidays where you'll need decorations and flower arrangements. We are your go-to team for that! We can also help resolve your issues with water pooling in your yard after pouring rain and we can also manage your HOA property. Our specialty services include:
Our wedding and event decorating service includes creating arrangements, delivering supplies, and arranging floral set ups for all types of events.
---
Give us a call to schedule any of our landscaping services.
Here at Bloom'n Gardens Landscape, we have a professional team that is committed to turning the landscape of your dreams into a reality. Our company provides landscaping services for commercial, residential, and HOA properties in Mountain Park, GA. Call us today at (404) 314-1474 to schedule any of our landscaping services.