We offer landscaping services to commercial and residential properties in Roswell, GA.
From landscape maintenance to hardscape installation, we have you covered!
Located on the outskirts of Atlanta, the city of Roswell, GA offers a rich history that dates back before the Civil War. It was founded in 1839 by Roswell King who then established Roswell Manufacturing Company. Roswell officially became a city in 1854. Today, this beautiful city has a lot to offer to its guests and residents when it comes to recreation and entertainment. From festivals and theatres to the serene trails at the Chattahoochee River, there's never a dull day in Roswell.
Our team at Bloom'n Gardens Landscape is proud to provide expert landscaping services for commercial and residential property owners in Roswell, GA. Some of our services include landscaping, lawn and landscape maintenance, and specialty services like event decorating. We also offer irrigation and hardscape installation services so you can leave everything you need for your landscape and outdoor living space to us!
---
Our full-service maintenance program keeps your lawn and landscape pristine.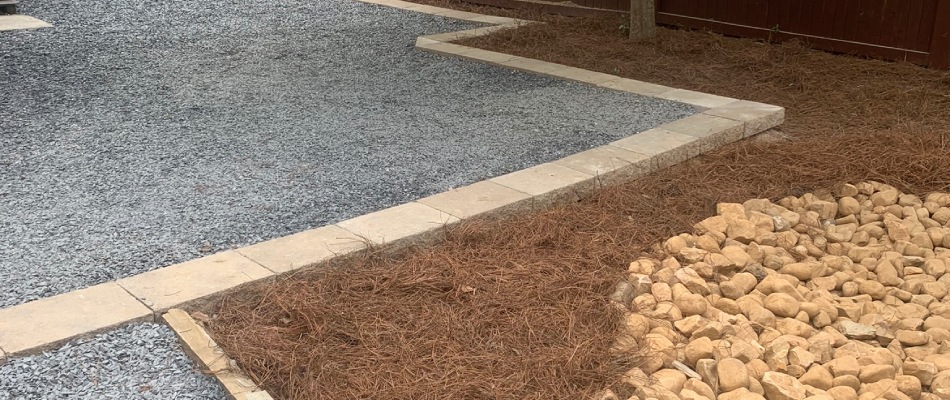 Here at Bloom'n Gardens Landscape, we are in the business of helping property owners in Roswell maintain thriving lawns and landscapes. That's why we created our 48-week full-service maintenance program that will ensure your lawn is healthy and your landscape is pristine. Our team always follows high maintenance standards in everything we do to give you exceptional results. When you schedule this program, you will get the following services:
You can add lawn insect control, tree and shrub care, and deicing services on top our full-service maintenance program.
---
We will ensure your property looks gorgeous with our landscaping services.
Our team can help you revitalize the appearance of your property by creating a landscape design that showcases your style and preferences. Whether you want to add a landscape bed with gorgeous plants or install sod for an instantly green lawn, we can take care of it for you. We also offer irrigation services to ensure your lawn and landscape plants are always hydrated.
---
Our Team Builds Outdoor Kitchens, Patios, Fire Features, Water Features, & Other Hardscapes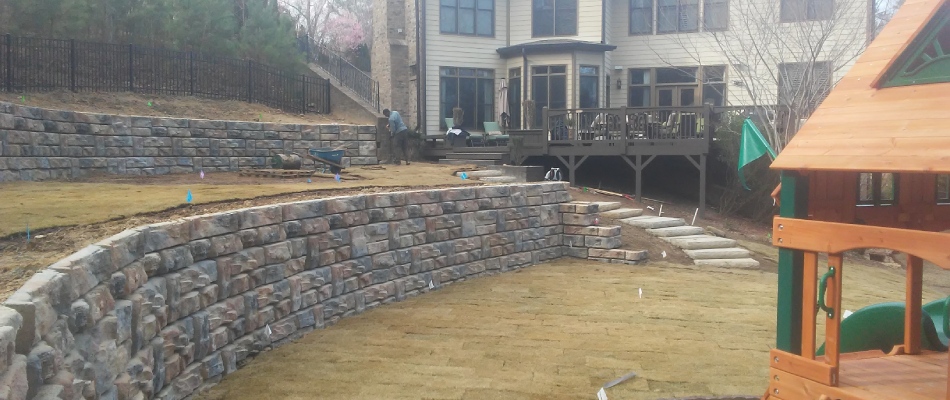 Enhancing your outdoor living space is a great way to bring out your creativity and create a space that is uniquely yours! We can help you with that. Our team builds various hardscapes that can improve the ambiance of your outdoor space. You can also rest assured that we will use high-quality materials and match them with our expert craftsmanship to ensure we build hardscapes that can stand the test of time. Check out the list of hardscapes we can install:
---
We provide specialty services like holiday lighting and event decorating.
We can create gorgeous event set-ups for weddings and other gatherings, provide drainage solutions, and even decorate your property for the holidays! Check out the comprehensive list of our specialty services:
---
Call us today to schedule our landscaping services!
Our crew at Bloom'n Gardens Landscape offers professional landscaping services to commercial, residential, and HOA properties in Roswell, GA. No matter the service you schedule, you can rest easy knowing we have the skills and expertise to get the job done right. Give us a call today at (404) 314-1474 to schedule any of our landscaping services.