Learn More About the Most Popular Outdoor Kitchen Design Features
By Katherine Cervoni
With investments in home renovations on the rise, it's no surprise that outdoor kitchens have become one of the most popular wishlist items for backyard design projects. And just like any renovation project, the options for styles, materials, and appliances can feel overwhelming, so with that in mind, here are 3 tips for creating an outdoor kitchen space that's perfect for you and your home.
---
1. Decide On a Style
There are numerous material options available to use for your outdoor kitchen. For the exterior cladding of your kitchen you can use brick, stone, stucco, stainless steel and even ipe wood while soapstone, granite, concrete and tile are popular options for the countertops. To help you decide, I recommend taking a note of what built elements are already in the area of your new kitchen, such as a patio and also the exterior style of your home. A more traditional home often looks best with the warmth from a fieldstone or brick outdoor kitchen while modern homes do well with the clean lines of stainless steel and custom-formed concrete. Bear in mind that just like anything else in your home the materials you select will have implications for the amount of maintenance and upkeep will be needed to keep them in tip-top shape.
---
2. Consider How Much You'll Be Using It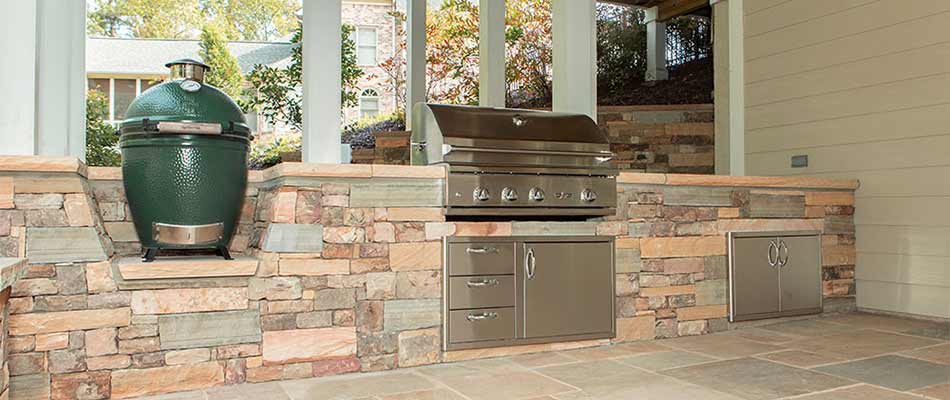 It's also important to consider how often and for what purposes you'll be using your outdoor kitchen. Hosting large gatherings may mean you need lots of countertop space, a larger grill, and a minifridge to handle the amount of food you'll be serving. Looking to earn the title of BBQ master? You may want to plan for having both a grill and a smoker incorporated. Or if you just like to cook up the occasional hamburger, maybe all you need is a small countertop area for a tray of patties, a grill, and some cabinet space to store charcoal or tools.
---
3. Work With a Professional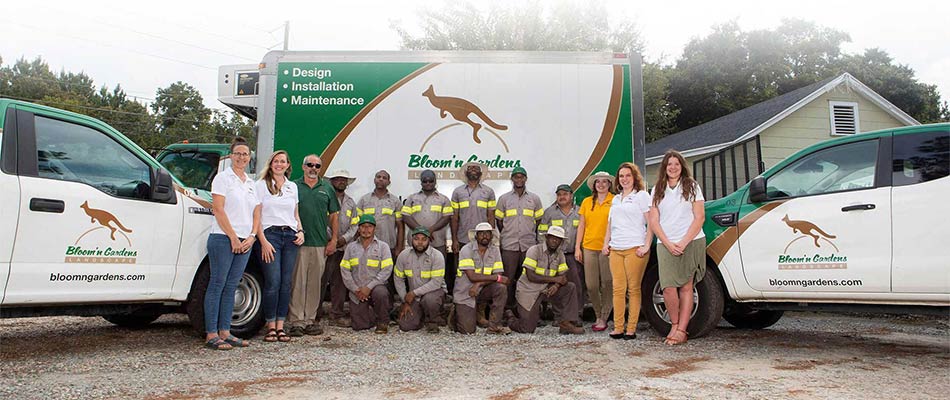 Not only is an outdoor kitchen a large financial investment, but it's also a project that requires extensive knowledge and skills to ensure it will function properly and safely and stand up to the elements. Working with a landscape designer or architect ensures that your outdoor kitchen will fit in beautifully as a cohesive new part of your space, has the most optimal layout, and also remains in compliance with building code and regulations. They can also advise on more technical aspects such as what kind of fuel source to use for your grill (direct gas line connection, propane tank or charcoal?). The guidance you'll receive from working with a professional guarantees that you'll be able to get the most from your new outdoor kitchen and enjoy it for many years to come.
---
Choose the Top Outdoor Kitchen Design & Build Company in Atlanta, GA.
When you are making a major addition to your outdoor living areas with a new, custom outdoor kitchen hardscape design, call the professionals at Bloom'n Gardens Landscape who have a proven history of building the most beautiful and durable outdoor kitchen living areas in the Atlanta, Buckhead, and Smyrna, GA areas and surrounding communities.