Published on Monday, December 19, 2022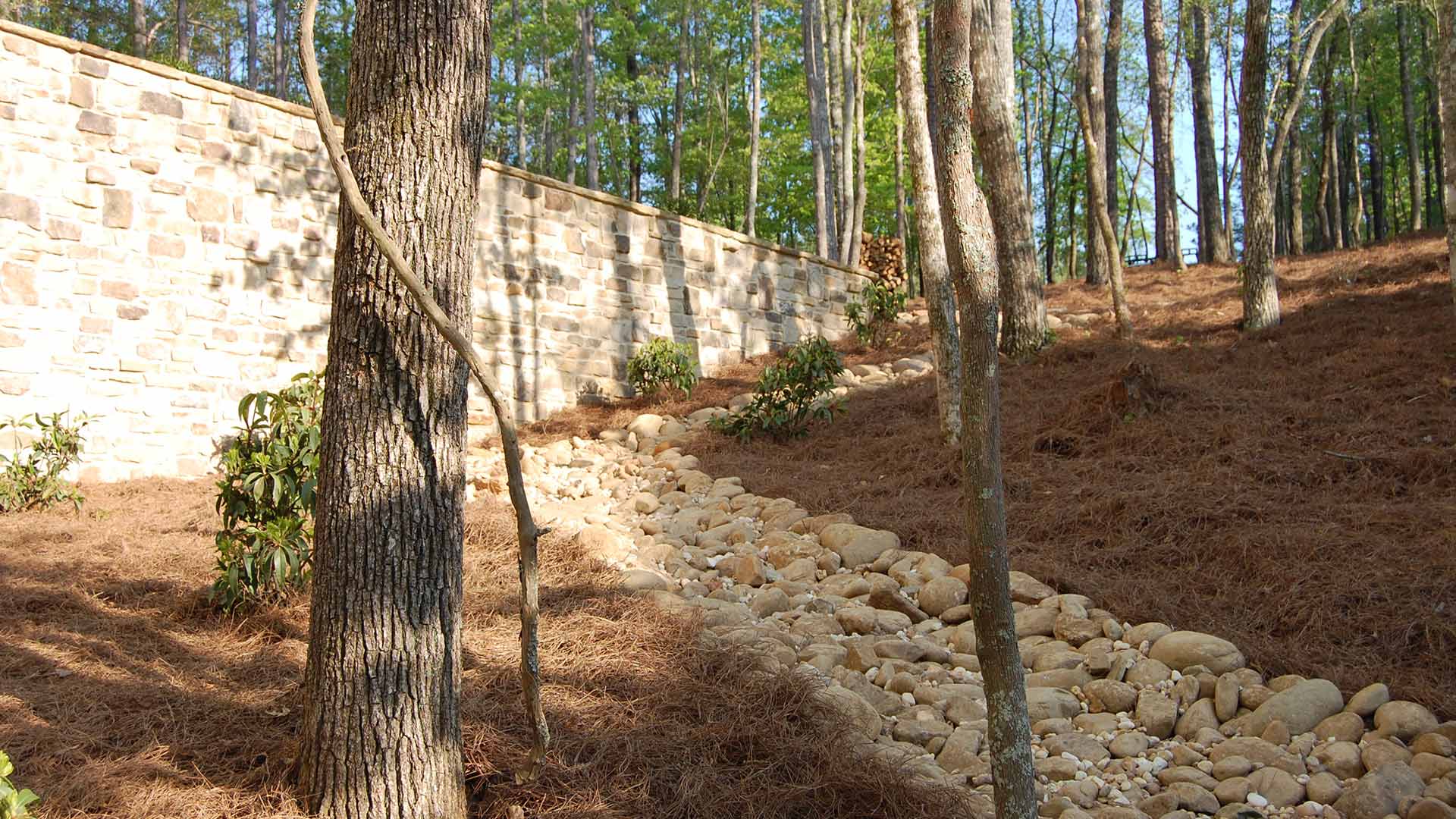 When your property is dealing with a drainage problem, it can feel disheartening and perplexing. After all, how would you even begin to address the problem? The truth is there is a unique, simple solution right underneath your nose! To fix drainage problems, many property owners in Georgia opt to install a dry creek bed — the stunning solution to your rainy day woes! Dry creek beds are both functional and aesthetically pleasing, they can divert the flow of water on your property to...
Published on Monday, December 12, 2022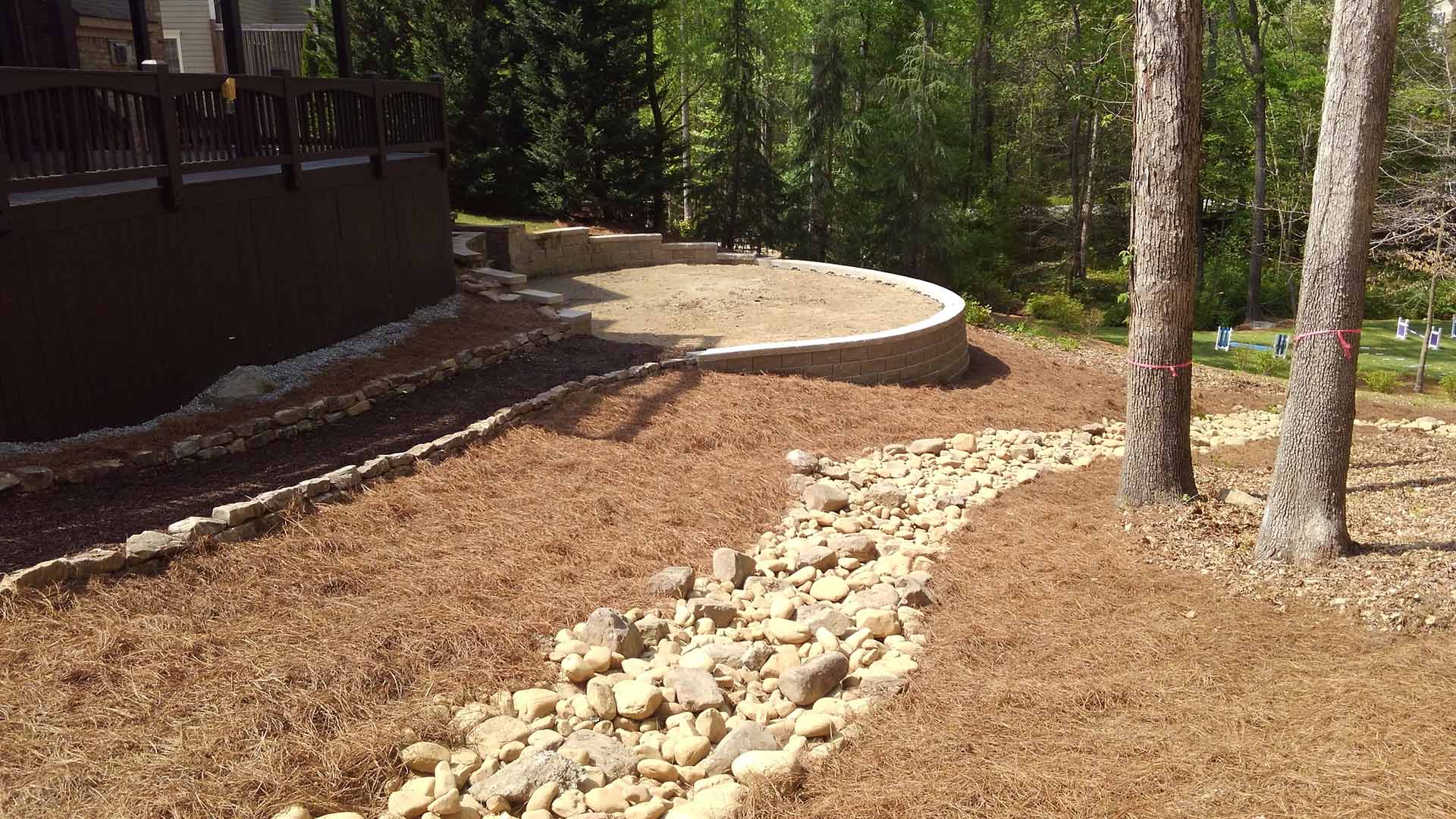 Is your lawn filled with puddles after heavy rainfall in Georgia? Is there standing water on your lawn that is causing damage to the rest of your property? If so, then this is a sign that your property is not draining water efficiently. To ensure more damage isn't caused to your lawn, a French drain or a dry creek bed should be installed. But which drainage solution is better? A French drain is a drainage solution that involves digging a trench and placing a perforated pipe in it so...
Published on Saturday, January 15, 2022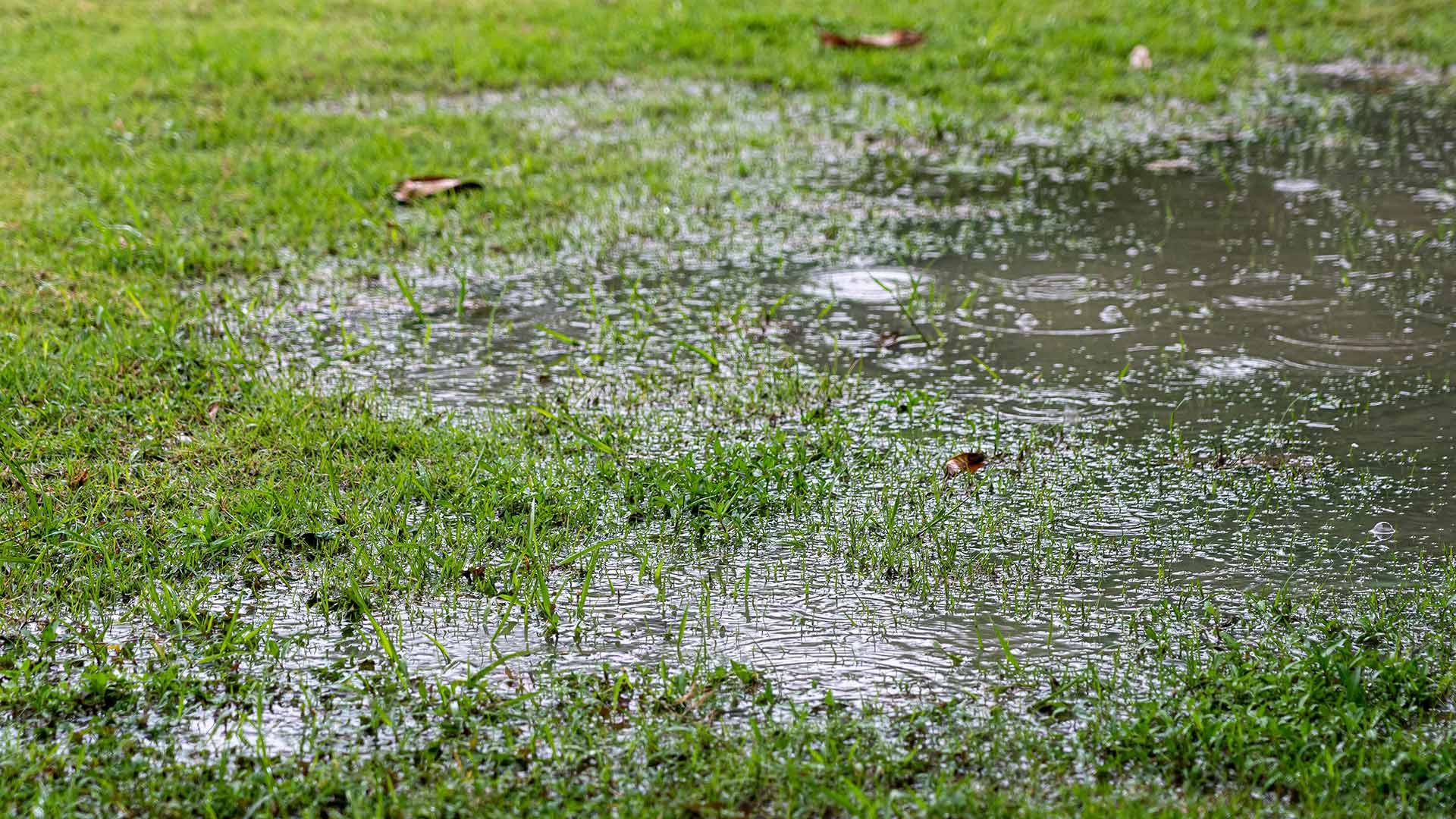 On average, Atlanta, GA receives around 50 inches of rainfall per year. That's 14 inches above the national average. This precipitation works well for vegetation and can do wonders for lawns. However, if your lawn has poor drainage, the rain can lead to large standing puddles in your yard. Should you happen to notice water pooling in your yard after each rain, you'll need to act fast and know who to contact. It also doesn't hurt to possess a basic knowledge of the...
Published on Sunday, July 04, 2021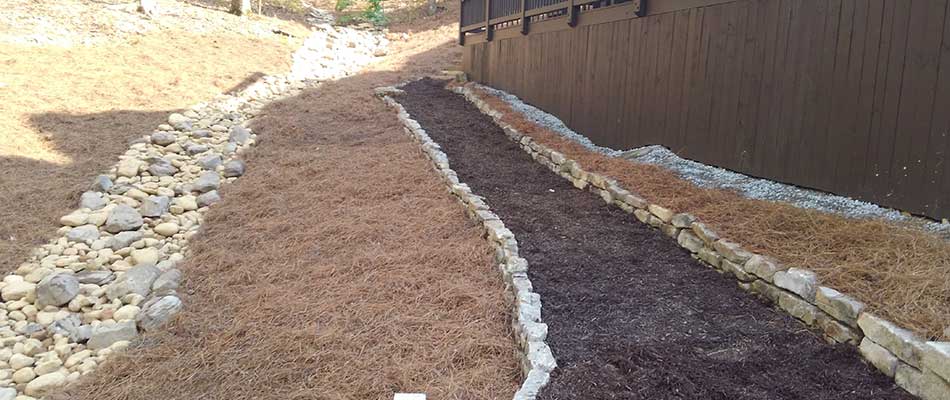 In Georgia, you never know exactly how much rain you will see in a month. However, over the last several years, there has been some measurable precipitation. If your yard isn't drainage-ready, the excess rainwater can cause standing water and soil erosion. If these issues aren't addressed, this could cause even further damage like flooding in your basement or damage to the foundation of your home. Preparing your landscape for heavy rainfall will help prevent drainage issues and...
Published on Wednesday, July 22, 2020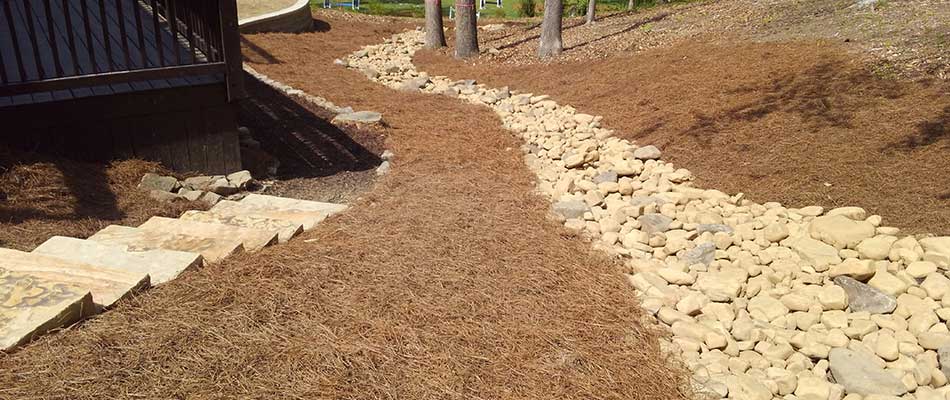 In northern Georgia, especially our area of metro Atlanta, we often experience periods of heavy rain that can flood our yards. When this happens, you can see sections of the yard that may have poor drainage or need to be adjusted so that water does not pool and cause damage to the grass underneath. Learn about three effective ways that property drainage can be handled in areas such as Buckhead, Smyrna, Vinings, and surrounding cities. 1. Grade or slope the land...