Mulch is a common addition to landscape beds in Georgia because it provides both aesthetic and functional benefits. With mulch, your landscape beds can become a focal point of your outdoor living space by highlighting their beauty. It can also provide protection for your plants and will help your landscape beds retain moisture, regulate soil temperature, and control weeds. If that's not enough, mulch returns nutrients to your soil as it breaks down. Continue reading to learn more about mulch and why you should install this type of ground covering in your landscape beds
---
1. Mulch enhances the aesthetics of your landscape beds.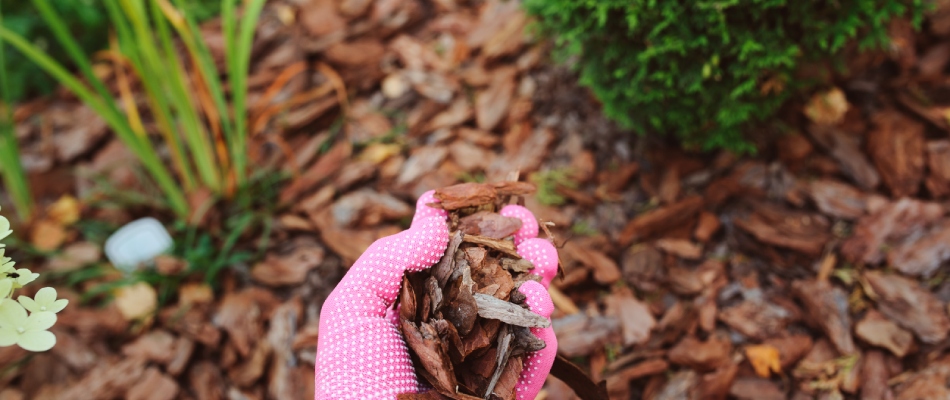 Your landscape beds are there to enhance your property's curb appeal, so why not elevate your beds' aesthetics too? Mulch comes in different types and colors that you can choose from to match your landscape and make your plants stand out; black, brown, red, and varying hues of these colors will make your plants the center of attention! There are also several types of mulch to choose from to best flatter your landscape beds. Some types of mulch you can choose from include:
Pine straw: This is a lighter mulch that can be a great mulch option for some property owners.
Pine bark: This mulch is another great choice and is made from shredded pine tree bark. It usually comes in dark brown or reddish brown color options.
Hardwood: Hardwood mulch consists of tiny wood chippings from hardwood trees, like maple or oaks. It's sturdy and can come in red, brown, or black color options.
---
2. Mulch Provides Protection for Your Plants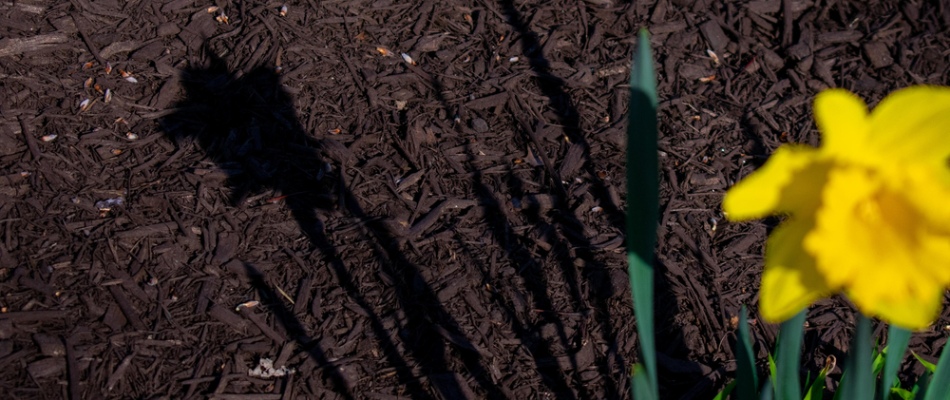 Mulch is a pretty and beneficial addition to your landscape beds. There are several benefits of mulch, all of which help to protect your plants from the elements and can aid in keeping weeds away. Mulch can:
Help your soil retain moisture: Mulch can help your plants stay hydrated by allowing your soil to stay moist. This is because it blocks the sun from evaporating the water in your soil too quickly.
Regulate soil temperature: Mulch acts as an insulating layer for your plants and aids in regulating your soil's temperature. This will benefit your plants by keeping the soil warm in the winter and cool in the summer.
Control weeds: Mulch helps prevent weed growth in your landscape bed in two ways: it blocks new weed seeds from reaching the soil and it smothers existing weeds and blocks them from getting the sun they need to grow.
Mulch helps to control common weeds found in Georgia, including crabgrass, clover, yellow nutsedge, and more!
---
3. As mulch breaks down, it returns nutrients to your soil.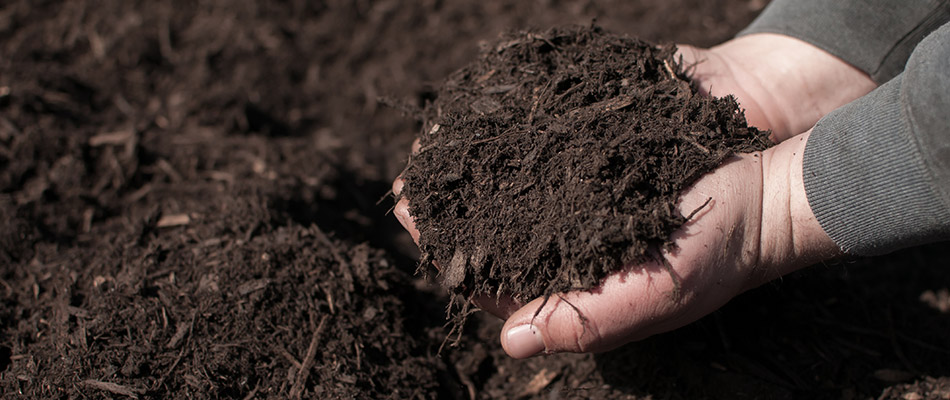 Mulch is an organic material that will break down over time, but it doesn't come without benefits. As it breaks down, it provides nutrients to the soil; nutrient-rich soil helps to keep your plants strong and healthy. While this is good, it also means that mulch needs to be replenished annually. Replacing it is vital to continue reaping all of its intended benefits.
---
Give us a call today to schedule our mulch installation service.
With 17 years of experience in the landscaping industry, you can rest assured that we're the right ones for the job! For our mulch installation service, we offer pine straw, hardwood, and pine bark options to best accommodate your landscape's aesthetic. We do a full mulch installation in January, with a half application in July to touch-up any issues after spring rains.
Our mulch installation service is offered to commercial, residential, and HOA property owners in and around Atlanta, Buckhead, and Smyrna, GA. Give us a call at (404) 314-1474 to schedule our mulch installation service.