Lawn mowing is an essential part of keeping your property looking clean and tidy throughout the year; however, it takes a lot of time and effort to keep up with it! Instead of spending your weekends maintaining your lawn, leave it up to the professionals. Besides just freeing up your time, hiring a professional lawn mowing company also offers many other benefits.
Local lawn maintenance companies have likely been mowing lawns in the Atlanta, GA area for years. That means that they know exactly how to best take care of the specific types of grasses that grow here. Once you are enrolled in a lawn mowing program, you can set it and forget it! Professional companies will regularly visit your property to mow your lawn without you having to give it a second thought. You can also count on a professional mowing service to include other services such as edging, string-trimming, and grass clipping cleanup.
---
1. Lawn mowing professionals follow the best and most up-to-date practices for your grass.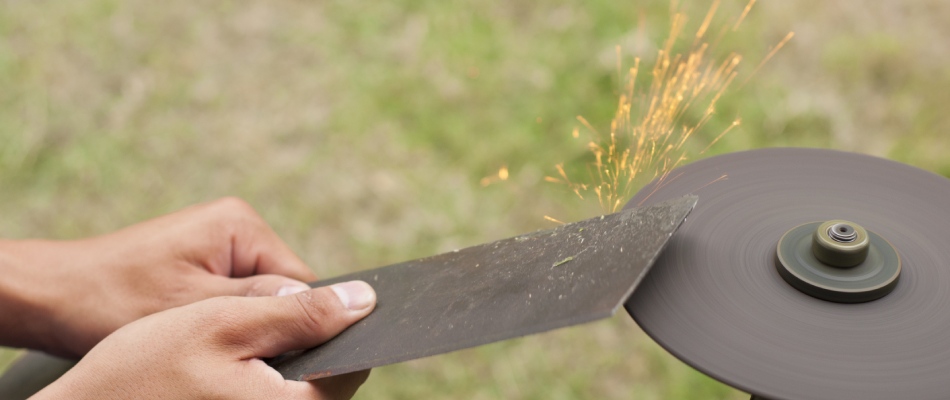 A great reason to hire a professional company to mow your grass is that the crew is full of certified experts, trained in lawn services and grass health. They will help keep your lawn in optimal condition throughout the year.
Professionals use the most updated lawn care practices to keep your grass in peak condition. Some best practices include:
Switching up the mowing patterns every time: Professionals will change the direction that they mow on your lawn every time they service it. They do this to prevent ruts from forming in your soil and to prevent your grass from leaning in a single direction.
Following the 1/3 rule: The 1/3 rule is the practice of not cutting more than 1/3 off the top of the grass blades during a mowing session. If more than 1/3 of your grass' height is removed at one time, it could stress out the grass and leave it susceptible to things like heat stress and insect damage.
Keeping mower blades sharp: Using sharp mower blades while cutting your grass will ensure a clean cut every time. If the mower blades are dull, you could risk pulling or ripping the grass blades which can negatively impact the health of your lawn.
---
2. Professionals will mow your lawn on a regular basis.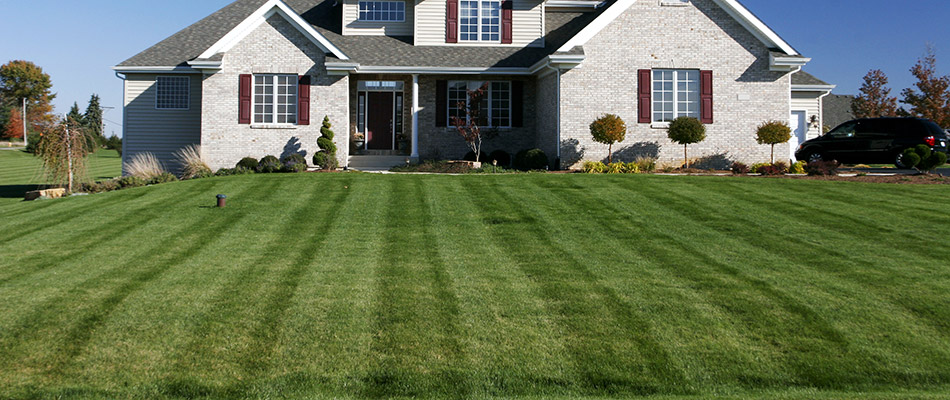 One of the biggest benefits of hiring professionals to mow your lawn is that they will come out to mow on a regular basis. That means that once you sign up, you won't have to think about anything since they will automatically come out to mow your lawn. This allows you to have peace of mind knowing that your lawn will always look neat and manicured without you having to lift a finger!
Pick a company that has been in business for at least 15 years. That's because longevity is a good sign that the company performs quality work!
---
3. Professionals implement other services with lawn mowing to keep your entire property looking clean.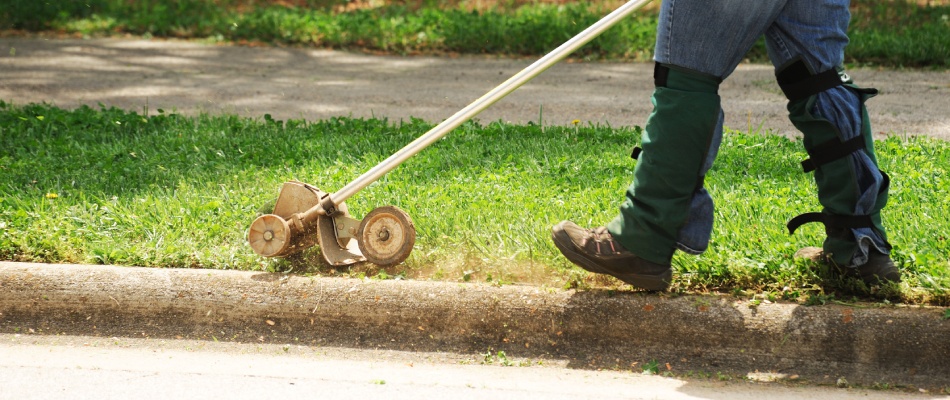 When you hire professionals to mow your lawn, they make sure your property is in pristine condition when they leave. This means they do not just mow your lawn when they service your property but implement a host of additional services to keep a professional appearance. Most lawn mowing professionals will string-trim hard-to-reach areas and edge along the sides of your lawn to create clean lines. They also blow off lawn clippings from your driveway, walkways, sidewalks, and entryways to keep them tidy. These additions to your professional mowing service help maintain a professional appearance on your property.
---
Call us to sign up for our lawn mowing and maintenance package!
At Bloom'n Gardens Landscape, we offer a full-service lawn mowing and maintenance package to keep your property in optimal condition throughout the year. We hold ourselves to high maintenance standards while serving your property to make sure your lawn is as healthy and as beautiful as it can be. We serve commercial, residential, and HOA properties in Atlanta, Buckhead, Smyrna, Vinings, and surrounding communities in Georgia. Call us at (404) 314-1474 to enroll in our full-service mowing and maintenance package today.