The fall season is an excellent time to improve the appearance of your landscape beds by adding beautiful plants to them. Certain plants can add color and texture that can ultimately improve your property's overall curb appeal. Four amazing plants to add to your landscape beds in Georgia are pansies, snapdragons, violas, and hydrangeas. Pansies are one of the most unique plants because of their heart-shaped petals. Snapdragons can be used with any color scheme your property has because of the wide variety of colors they come in. Violas are often confused with pansies, but differ in the way that they are able to come back year after year! Hydrangeas are one of the most popular plants because they can have multiple shades of colors on each flower. By adding these four flowers to your landscape beds this fall, you can increase the beauty of your landscape beds.
---
1. Pansies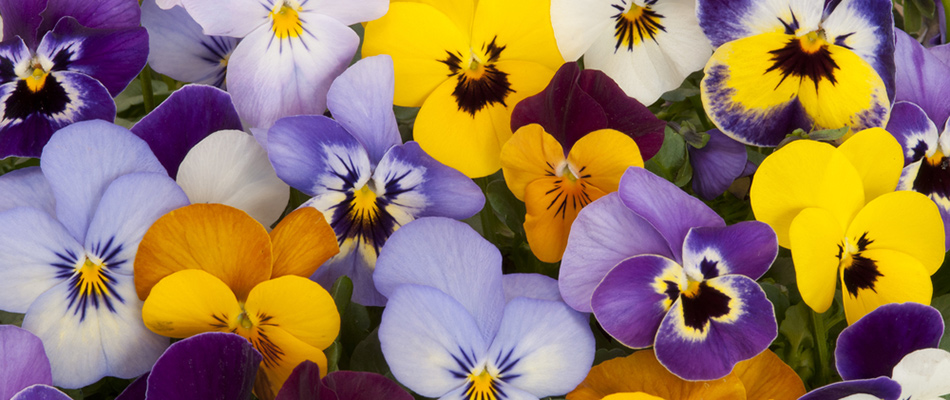 Pansies are the flowers to add to your landscape beds this fall if you're looking for something unique. These flowers have heart-shaped petals that are brightly colored and have various patterns on them. Watering pansies regularly during the growing season is essential to ensure that they reach their full potential. Pansies are an excellent choice for anyone looking to immediately improve the appearance of their property during the fall season.
---
2. Snapdragons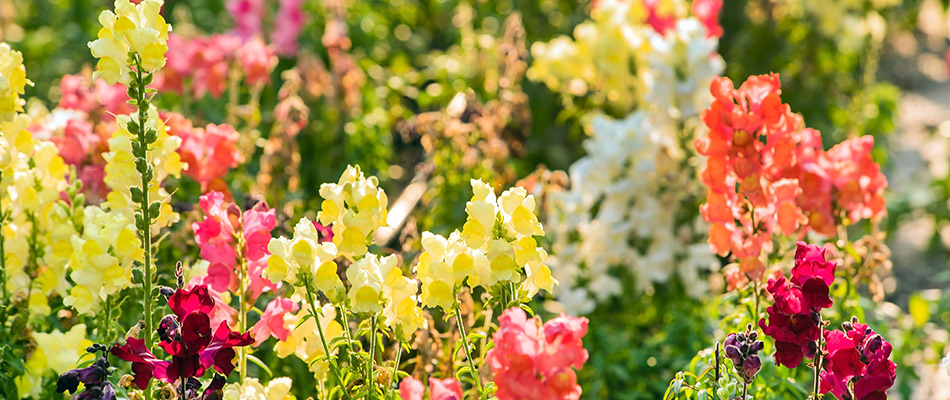 Given their wide range of bloom colors, snapdragons are the ideal choice for any color scheme you may have in mind for your landscape beds. This type of plant is relatively low maintenance and thrives in well-draining soil. Snapdragons also love direct sunlight and will bring a burst of color to your landscape beds throughout the fall season.
For the best results, plant snapdragons in the colder months of the fall because their blooming is triggered by the cooler weather.
---
3. Violas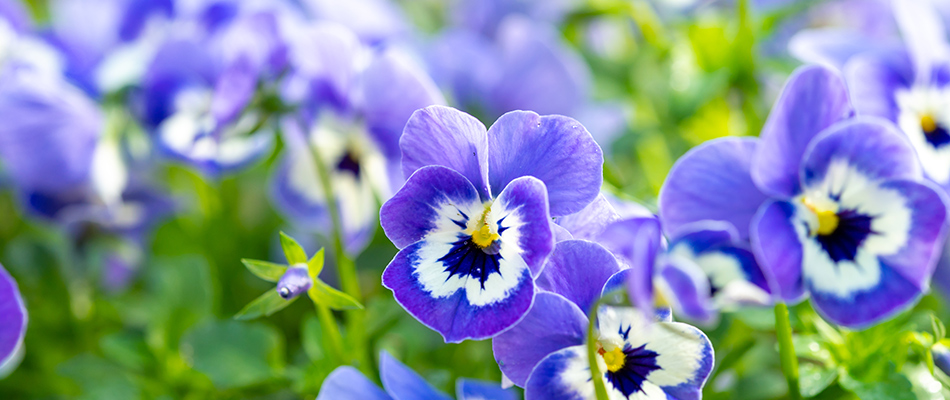 Violas are small-flowered annuals that are able to come back year after year thanks to self-seeding. This plant can flower purple, white, blue, and sometimes orange petals that will spruce up your landscape beds. For the best results, violas should always have moist soil to ensure they are always capable of flowering correctly. Although violas are beautiful on their own, planting them in masses will transform your landscape beds and turn them into something memorable to see!
Violas are edible flowers that can be used as garnishes, salad ingredients, and decorative pieces on a cake.
---
4. Hydrangeas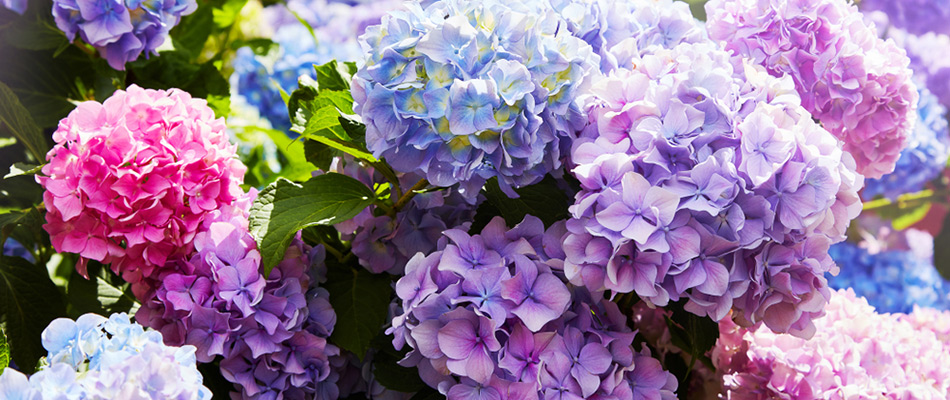 The beautiful flowers produced by hydrangea plants are what makes these plants so popular. The large flowers come in a variety of shapes, colors, and sizes. Hydrangea blooms can be blue, red, pink, white, purple, and green and in some instances, all of these colors can be found on the same plant! Although their appearance may make them seem like they are high maintenance, with the right conditions and care, hydrangeas are actually fairly easy to grow during the fall. Once fully bloomed, the beauty of your hydrangeas will soon become the main focal point of your landscape this fall!
---
Give us a call to schedule our seasonal color installation service.
At Bloom'n Gardens Landscape, we can make your landscape beds come to life with our seasonal color installation service. With a wide variety of plants available, our team will pick out the plants that will thrive in your landscape beds. We will make sure your landscape beds become a focal point of your property this fall. Our service is offered to commercial, residential, and HOA properties in Atlanta, Buckhead, Smyrna, GA, and surrounding areas. Call (404) 314-1474 to schedule our seasonal color installation service and spruce your landscape beds this fall!