In our area of Atlanta, GA, we enjoy a climate that allows us to spend a lot of time outdoors, which is why many people elect to add outdoor kitchens and living spaces in their backyards. If you are thinking about an outdoor kitchen, just remember it will be quite the investment, but it will provide you with countless hours of entertainment as long as you choose to install the right features.
Learn about five must-have features that the pros at Bloom'n Gardens Landscape think you should have for your outdoor kitchen in Buckhead, Smyrna, Vinings, and nearby cities in Georgia.
---
1. Add a raised bar with a seating area.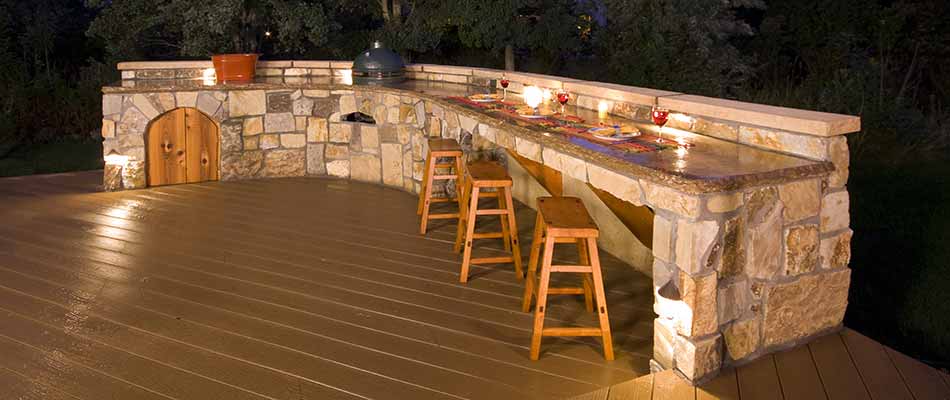 One great way to entertain guests is to have a bar area with extra seating. This raised bar will provide a place for you to serve drinks while your guests relax outside. The bar height countertop also allows you to socialize with your guests while you cook or prepare the meal for them. Choose to add a stone seating wall, or pick some nice outdoor patio barstools for the area.
---
2. A pizza oven provides a great gathering area for any evening.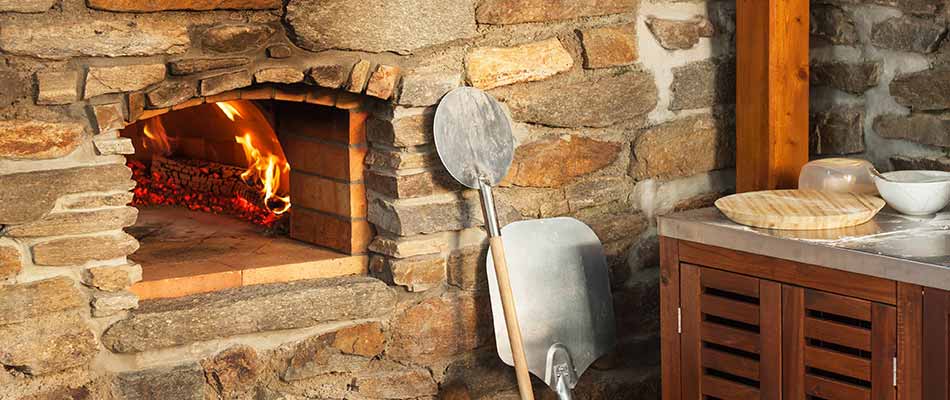 A family pizza night is a great way to spend any evening. With a custom pizza oven, you can create wood-fired pizzas for your family or other guests as they gather around to enjoy each other's company. This oven will provide you with flavorful pizzas and a fun atmosphere.
We can make a pizza oven in any size depending on your needs and wants for the feature.
---
3. Include a grill to cook food outside for guests and friends.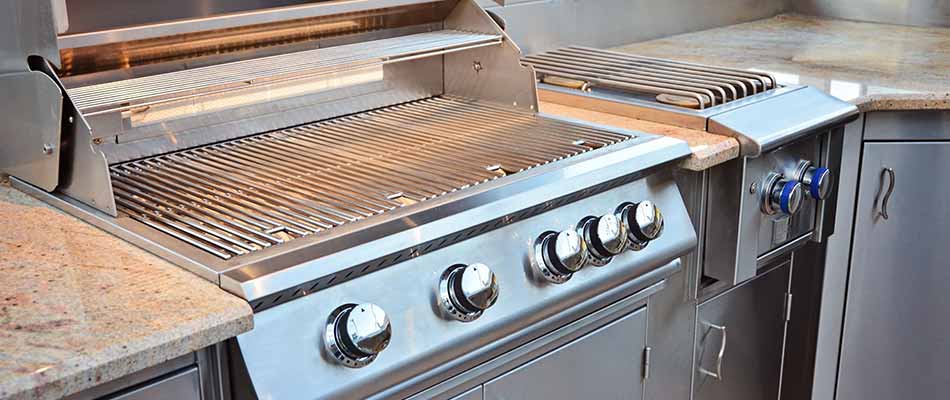 If you want to add a grill to your outdoor kitchen, you can choose from many different options. We can build a space for a gas grill, charcoal grill, a smoker, or a Green Egg. Your guests and friends can all savor the smells of burgers or chicken cooking on the grill while they spend time outside in your outdoor kitchen.
---
4. A refrigerator and a wine cooler let you store chilled items outside for easy access.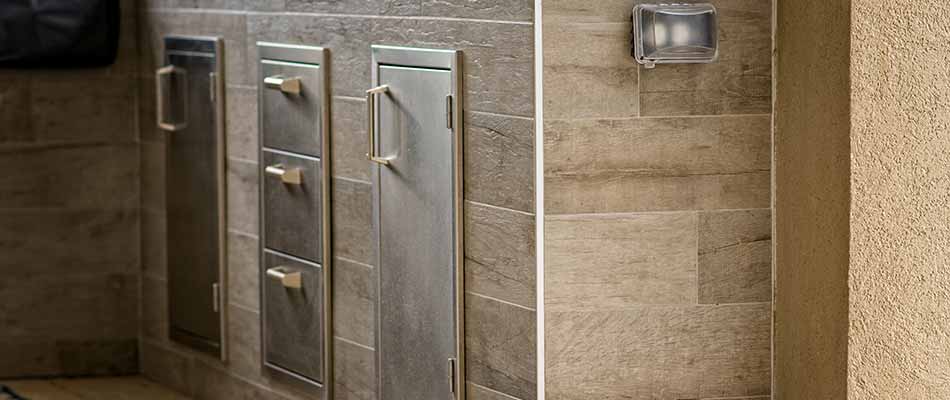 Keep chilled items outside to easily access them while you are using your outdoor living space. A refrigerator can store perishable items such as raw meat and chicken, while a wine cooler or chiller will provide you with an ample supply of wine or other drinks for your guests to have while they are outdoors.
---
5. Install a sink to aid in cleaning up after a meal in your outdoor kitchen.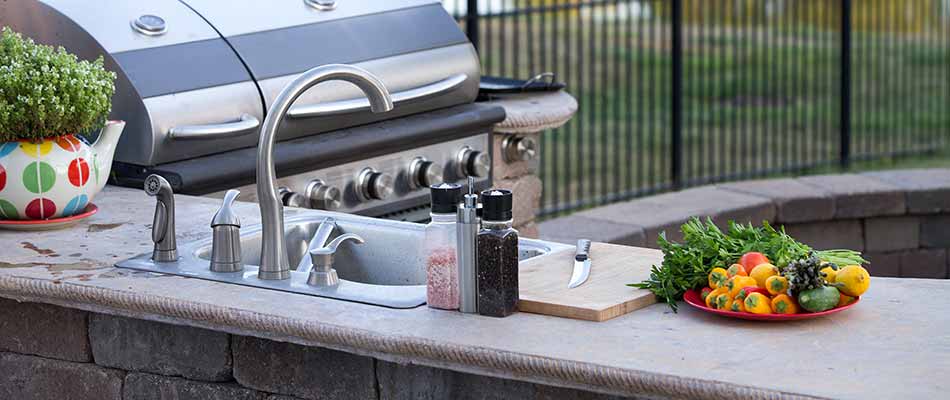 Once you have finished cooking and entertaining guests, you will have a lot of cleaning up to do outside. With a sink installed in your outdoor kitchen, you can clean up there without bringing the mess inside to clean. You can even consider adding a dishwasher to the kitchen for further ease and convenience.
---
Are you wanting to add an outdoor kitchen to your Georgia property? Call us to learn about pricing.
At Bloom'n Gardens Landscape, we design and install custom outdoor kitchens for properties in Atlanta, Buckhead, Smyrna, and surrounding areas of Georfia. If you want to add an outdoor kitchen, call us today at (404) 314-1474 to learn more and get pricing information.