Choosing the right landscape company can be a pretty daunting task. This is especially difficult when you have an idea of what you need, but you may not necessarily know the right services to look for during your search. This blog will cover the 5 ways you can find the right landscape company for you. These include considering the needs of your property, asking around to find out other people's experiences, choosing a local company, reading company reviews, and exploring as many company websites as possible during your search. These tips should kickstart your journey to finding the right landscape company for you.
---
1. Consider your needs.
Make sure to look into what each company offers in its service list. If you need multiple lawn and landscape services, you should make sure the company you hire provides as many of the maintenance and care services that you need now or that you will need in the future. That way you can stick with one company. Some important services we recommend looking for in a landscape company include:
Lawn Mowing
Fertilization
Weed Control
Different companies provide different services. Make sure to call the company directly to confirm it offers exactly what you need.
---
2. Ask around!
It's always a great idea to ask around and see what companies your friends or neighbors use to provide their landscape services. This process will allow you to get a good idea of their experiences so that you can narrow down the features of a good lawn and landscape company. More importantly, their information can help you avoid poor-quality services and other hassles.
---
3. Choose a local landscape company.
Hiring a trusted local company can be a safe bet. By going this route instead of choosing a national or larger company from out of the area, you will help stimulate the local economy where you live. Another benefit is that seasoned, local landscape professionals are going to know how to care for plants in your area. That means they will have a working knowledge of what it takes to make your specific vegetation thrive.
---
4. Read reviews.
There is incredible value in looking over reviews, so you should make sure to read the reviews of any landscape company that you are considering. Online reviews have added a host of benefits to the buying process. One of the greatest benefits is that review pages hold companies accountable for the quality of their services. By doing a quick Google search for a company's reviews, you will be able to weed out low-quality lawn and landscape service providers and save yourself a world of trouble in the long haul.
---
5. Explore the website.
A good company these days should have a website. Websites provide the best way to see what a company can do for you. You can explore site blogs, projects, and galleries, as well as its service menus. These features will allow you to get a full scope of what the company does, which will help you determine if the company aligns with your needs.
---
Are you looking for a full-service lawn and landscape company? Call us today!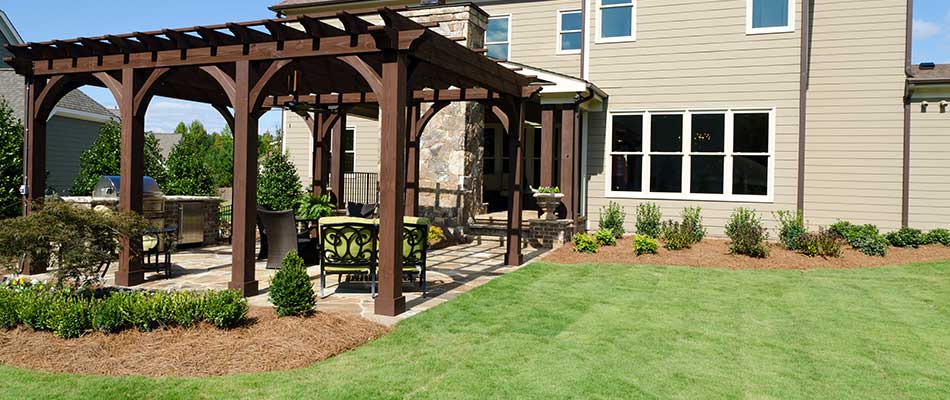 If you are looking for a quality landscape company, we could be the right fit! At Bloom'n Gardens Landscape, we provide exceptional customer care in addition to our top-notch lawn and landscape services. Our full-service maintenance list is comprehensive, so we're confident that we can meet the needs of your property. We proudly serve clients in Atlanta, Buckhead, Smyrna, and nearby areas in Georgia. Call us today at (404) 314-1474 to schedule our services.