The English garden has been a staple of home decorating and style magazines for years. Something about the sprawling trees, idyllic wildflowers, and perfectly placed garden ornaments reminds us to let go of our carefully manicured everything and let nature take its course. The perfect blend of unkempt and tended, the English garden is the perfect landscaping style for recovering perfectionists, free spirit gardeners, and anyone who loves a splash of color.
The Rise of the English Garden
We may all dream of creating a "secret garden" of overgrown flowers and artfully crooked cobblestones, but the English garden (or simply "landscape garden" in the United Kingdom) wasn't an accepted gardening style until the 19th century. Landscapers developed this freeform gardening method to balance the clean symmetry and intensive details of the 18th century French style garden. It's no surprise that English style gardens gained quick popularity, both in Europe and across the pond in America. English gardens strongly influenced the development of public parks and estate landscapes.
Characteristics of an English Garden
Parks and estate grounds offer expansive examples of English gardens. Ponds, grassy knolls, and artfully aged rotundas serve as a backdrop to bright, barely tamed flowers and shrubs. Smaller homes display stone statues, architectural touches on benches and pavilions, and seemingly forgotten florals that add a touch of whimsy to the landscape.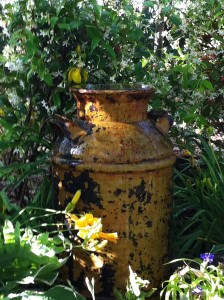 Creating an Idyllic Oasis
Incorporating touches of English-style gardens to your landscape adds a pastoral atmosphere to your backyard. Plant flowering shrubs and thick bushes along fences and pathways. Place classic garden ornaments like birdbaths, Hellenistic statues, and stone sundials. Plant-life grows into wooden elements like woven trellises, creating a sense of structure while maintaining the careful disarray of the style. When pruning trees and shrubs in an English garden, avoid creating crisp, groomed shapes. Meld the English style with Southern attention to detail by balancing wild blooms with manicured grass.
Call Bloom'n Gardens Landscapes for expert advice on choosing a garden style that suits your Vinings home.