Finding a quality full-service lawn company can be hard, so many clients may opt for picking individual lawn and landscape maintenance services as they need them. However, when you have a dedicated team that knows your lawn and landscape inside and out, it can help your property look immaculate the whole year.
Signing up for a full-service lawn and landscape maintenance package is more cost-effective and provides you with a team of professionals who always offer you the best suggestions for improving and caring for the exterior of your property. See how else a full-service package can offer the most benefits for your home or business in Atlanta, Buckhead, Smyrna, and nearby areas.
---
A full-service team will notice changes in your lawn/landscape and know how to properly handle them.
Many people don't have the time to dedicate several hours a week to care for their property. However, the health and appearance of your lawn and landscape will quickly deteriorate if ignored for too long. It also increases the risk of diseases, unhealthy grass growth, and pest infestations.
A full-service team is trained to notice small and large changes in your lawn and landscape. They'll also know which treatments should be applied so the problem is properly fixed.
---
It's cheaper to bundle services than buy them individually.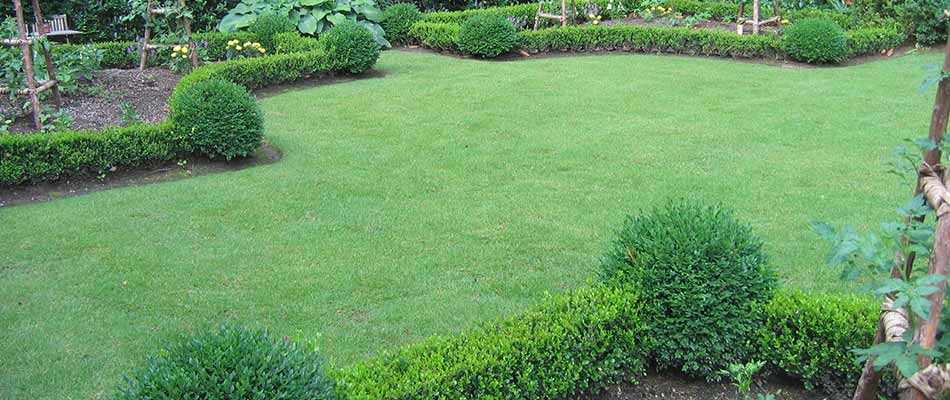 Buying individual lawn and landscape services can quickly add up if you're not careful, especially if you do it more than once during the year. Instead of spending money on seasonal cleanups, bed renovations, and lawn mowing, it's cheaper to put them together.
Opting for a yearly maintenance package ensures all the necessary lawn and landscape services are performed on your property throughout the year.
With a full-service maintenance plan:
Your exterior property stays mess-free and well-manicured year-round.
You don't have to worry about spending money at the end of the year on additional cleanup services or treatments.
---
The same service crew provides maintenance for your property each week.
Having people on your property can be stressful, especially if it's someone new every week. When you hire a full-service team, you'll normally have the same crew members working on your lawn and landscape regularly. They get to know the entire layout of your property and can offer valuable insight on how to highlight or refresh areas of your landscape or lawn.
---
What lawn and landscape maintenance is included in our full-service program?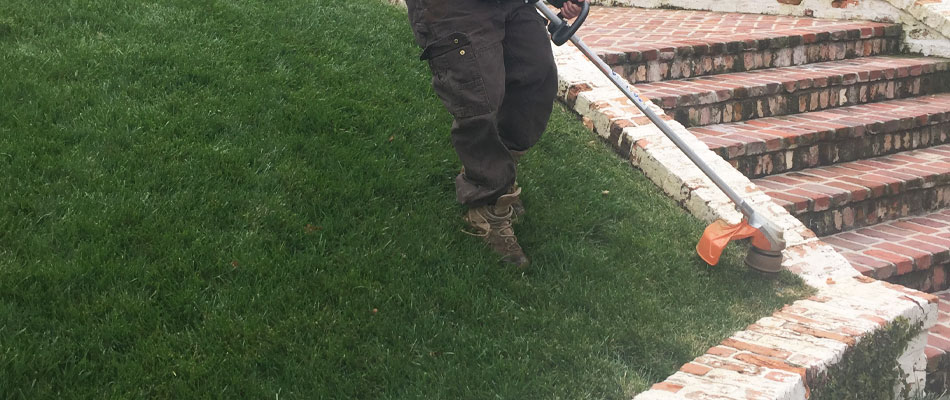 At Bloom'n Gardens Landscape, we abide by high lawn and landscape maintenance standards so their health and appearance doesn't suffer. Our full-service maintenance program offers everything from aeration and overseeding to seasonal pruning and more! We also have additional add-on services, including deicing, shrub and tree care, and lawn insect removal.
---
If you're looking to sign up for full-service lawn and landscape maintenance, look no further than Bloom'n Gardens Landscape!
Looking to sign up for a yearly lawn and landscape maintenance plan? Bloom'n Gardens Landscape has you covered. We can provide your home or commercial property with every type of service it needs to stay in top shape throughout the year.
Our team can provide services to most of the metro Atlanta region, including Atlanta, Buckhead, Smyrna, and nearby areas. Call today at (404) 314-1474 for more information.