A 3D design rendering can create a beautiful and accurate representation of your future landscape project by visually communicating all of its features before the construction process begins. However, determining when it's really worth it to pay for such designs can be a challenge.
You should know that for a smaller project, you may not need a 3D design rendering to be able to envision your future landscape. A 2D rendering may suffice. On the other hand, when it comes to larger projects, a 3D design rendering can really be useful in solidifying all of the concepts of your intended landscape design. Most professional landscaping companies will offer 2D and 3D design rendering packages for you to choose from based on your specific needs.
---
Small landscape projects typically do not need a design rendering.
A 3D design rendering can be a great visualization tool for a landscaping project, but truthfully, it may not always be worth the money to pay for this feature. If you are embarking on a smaller landscaping project, like adding one landscape bed, then chances are you might not necessarily need a 3D design rendering to be able to visualize how things will turn out in the end, as these are typically reserved for larger projects.
This does not mean that you have to miss out on the valuable perspective of using a design rendering for your project. Instead, you can always just opt to use a 2D design rendering. Many professional landscaping companies will offer these alongside their 3D design rendering program option.
---
Large projects will benefit from a 3D design rendering.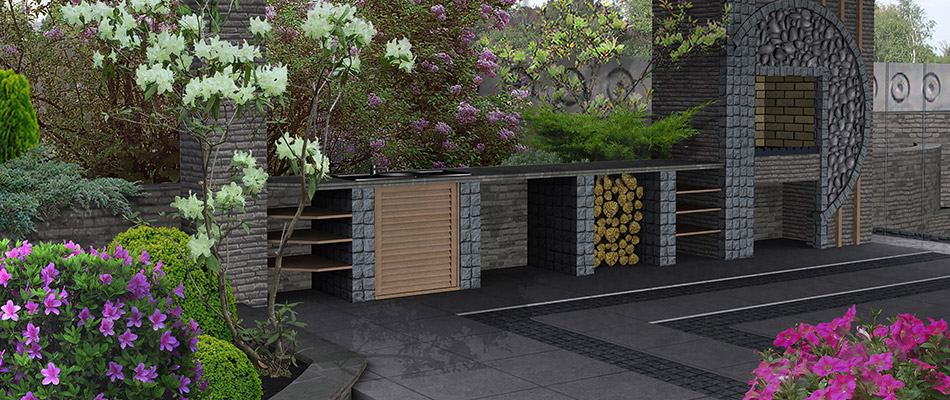 When you are planning a landscaping project that involves many facets and details, there is more chance for human error without having a clear way to communicate all its design elements. For this reason, when it comes to larger landscaping projects like water features, multiple landscape beds, or a patio addition, paying the extra money for a professional 3D design rendering can be greatly beneficial for many reasons.
Realistic design features: 3D renderings can create a visual story out of the ideas you have for your landscaping project so that you have a realistic depiction of how your future landscape will look in the end.
Eliminate all miscommunication: These design renderings offer the best way to ensure that both you and your professional landscaping design team are on the same page in order to eliminate any miscommunication.
The ability to make revisions: 3D renderings will give you and your landscaping team the chance to easily catch and revise any elements of your project that you thought you might like to have included but ultimately don't.
---
What do 3D design renderings include?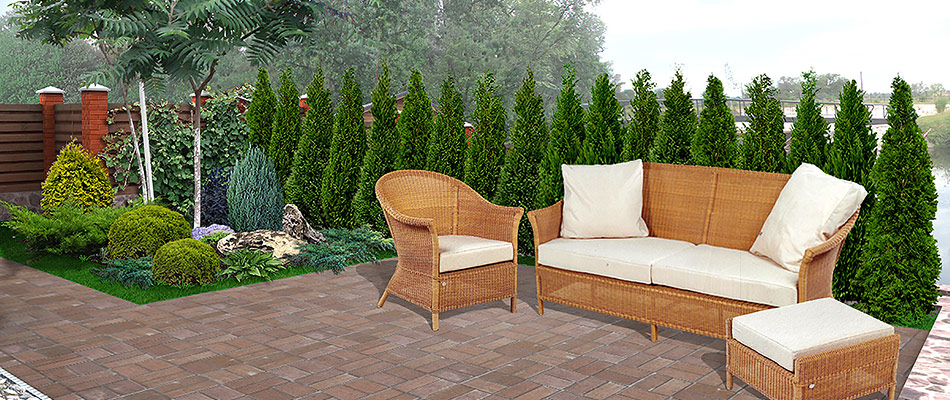 Companies that offer design rendering packages will help with every step of your landscaping project from planning to completion. These renderings will be anything but basic. They are created using technology that allows for incredible detail and creativity, so your 3D rendering will be a life-like portrayal of your ideal landscape. For example, the software we use can even include realistic images of what your plants will look like as they grow!
3D renderings can even show you what your property will look like at night!
---
Call us today to schedule our 3D design renderings!
At Bloom'n Gardens Landscape, we offer design packages that include 2D or 3D design renderings to help walk you through your landscaping project with thorough digital detail! Our team will help you with everything from planning to completion to ensure you end up with your ideal landscape. We offer our services in Atlanta, Buckhead, Smyrna, and nearby areas in Georgia. Give us a call today at (404) 314-1474 to schedule.