I don't know about yours, but with all the rain we have had this spring, utilizing my patio has not been on the forefront of my mind. I typically love to entertain and dine al fresco; one of the cornerstones of my garden is a wonderful outdoor kitchen that my family loves to utilize just about every night. Hopefully, the constant rain showers will soon come to a close and we can again enjoy our patio regularly. To help welcome the sunshine back, I'm making some changes and upgrades to the space to make it more appealing and functional.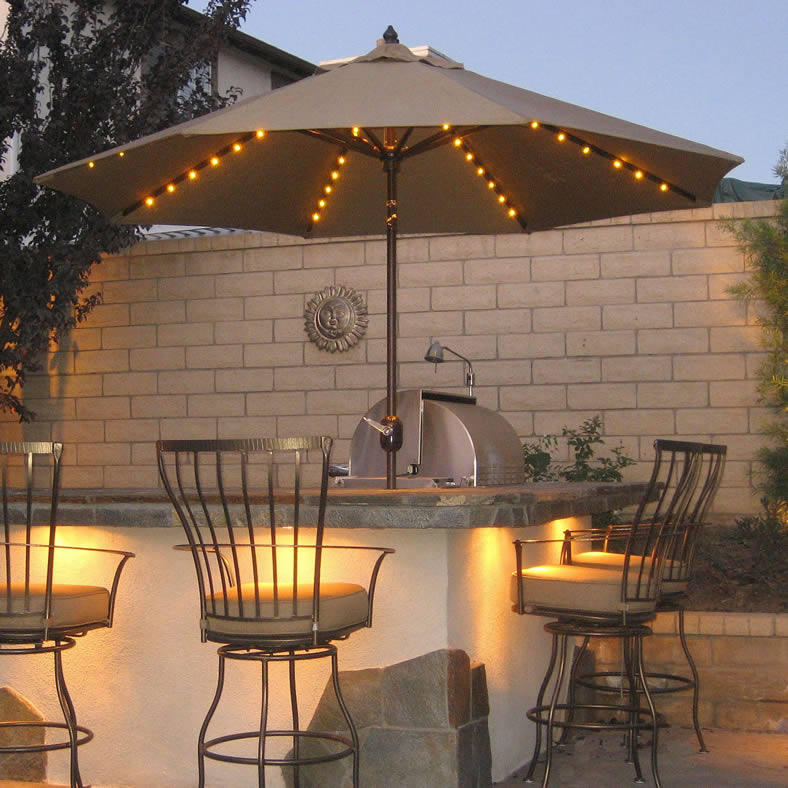 Add ambiance and functionality through proper lighting
One element that I will be adding this year in order to extend the use of my outdoor space is landscape lighting. You might see this a frivolous add on, but it can really help to get the most out of the investment you make in your landscape.
I have friends that drag out a multitude of tiny strings of white lights (think Christmas lights) every time they want to throw a big party. This is a great way to get started lighting the landscape, but setting up the lights each time can be very time consuming, not to mention that these types of lights seem to wear out quickly and, in the long run, can be very expensive.
Understand your patio lighting options
When looking at landscape lighting, think beyond the flood lamps that are installed for security. There are uplights, downlights, and lanterns offering you the perfect option for any situation. All you need to get started is an electrical receptacle, transformer, wire and few fixtures.
Tips from the team
When designing your outdoor lightscape, a few tips will help you achieve professional results:
Make sure to maintain proper voltages. Improper voltage amounts will shorten the life of your fixtures and transformer.
Use enough variety in your fixture types to make things interesting.
Avoid too much symmetry; this is especially important when utilizing path lights. Straight lines can be reminiscent of a landing strip, and can be avoided by staggering lights.
Balance your lighting across your space to avoid dividing your garden up.
If you want a more intricate landscape lighting design, or aren't too sure of yourself when it comes to electricity in an outdoor space, it is always best to seek the assistance of a professional. In the end, a properly done lightscape can increase your overall enjoyment of your outdoor space, thus maximizing the investment you have made into your home.