Choosing a ground cover for your landscape beds is an important decision. While you may be focused on the plants in your landscaping, you should also ensure that you have proper ground cover--not only for aesthetic purposes but also for the immense benefits that it can provide to your plants and soil. In the Atlanta, GA area, our landscape company often installs wood mulch and premium long-needle pine straw.
Learn about pine straw and mulch so you can make an educated decision about your landscape beds' ground cover at your residential, commercial, or HOA property in Atlanta and surrounding areas of Georgia.
---
Comparing Pine Straw to Mulch & Which One May Be Best for Your Property
Both mulch and pine straw can provide essential protection for your landscape plants and soil, so how can you choose which one is best? Compare the benefits of each as well as any maintenance involved to decide which one you may want to see on your property.
Cost: In the short run, pine straw is cheaper than mulch.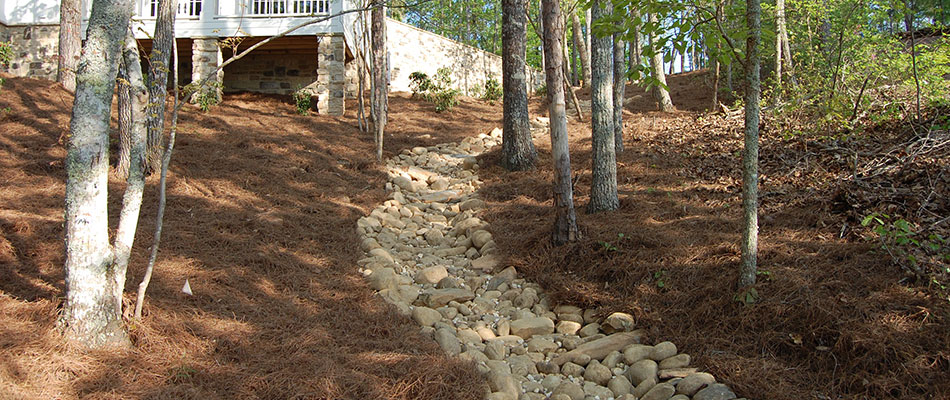 If cost is a concern, then initially in the short run, pine straw is cheaper than mulch. It is easier to transport, as it comes in bales like hay does and it takes less time to install, cutting down on the cost of labor that you would be paying for. In areas that have a heavy presence of pine trees like our area of Georgia, then it also is a great addition as it looks natural.
Lifespan: Mulch will last longer than pine straw.
Keep in mind though, pine straw only lasts for about six months, which means you will need to pay for pine straw installation twice a year. Mulch should be replenished annually so you will only need to have it installed once a year. A pro of pine straw, however, is that it is less likely to wash away in heavy rains whereas mulch can, literally washing away your money in the process.
Design Options: Mulch comes in many different varieties.
If it's color you are concerned with, then there are many different varieties of hardwood mulch, whereas pine straw is typically just one color and fades to a dull brown as time goes on. Types of mulch you can choose for your property include:
Dyed brown, black, or red mulch
Double-shredded hardwood mulch
And more
If there is a certain type of mulch you want for your property, let us know and we will get it for you.
Benefits: Both mulch and pine straw will benefit your landscaping.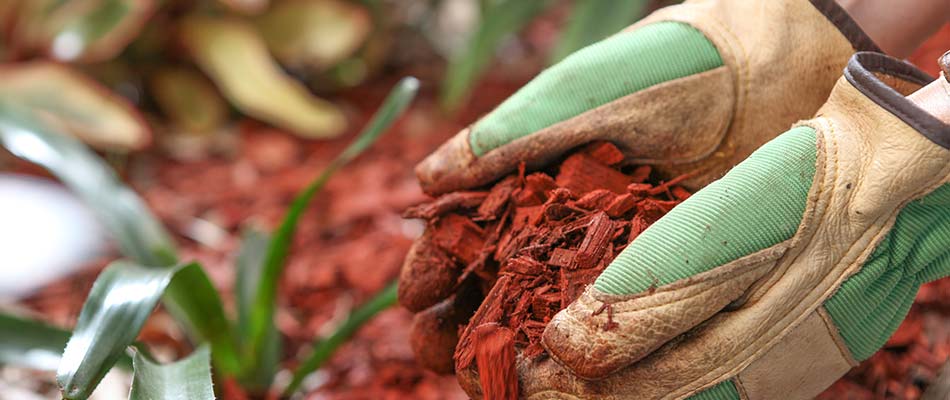 If you are focused on the benefits of mulch and pine straw, then know that both will benefit your landscape beds. They will keep your soil insulated, protect it from eroding away, and will help to retain moisture so it does not evaporate away. Both also act as a natural weed barrier to stop those pesky plants from growing in your planting beds.
---
Have you decided which type of ground cover to use at your property? Call us for professional installation services.
Throughout the Atlanta, GA area, our landscape company provides professional mulch and pine straw installation services to businesses, homes, and HOAs. If you have decided on the type of ground cover you need at your property, call us at (404) 314-1474 to set up an estimate!