Summers are for picnics, barbecues, sweet tea, and just having fun with your family in your backyard. You can make it even more special by adding splashes of colors to your landscape. How about adding the colors of our beloved flag to your backyard?
There are so many flowers to choose from that can give your garden that patriotic feel. There's the usual geranium and petunias. Meanwhile, you can also add some morning glories if you want to add a climbing vine to your landscape. Here are more options for your garden.
---
Geraniums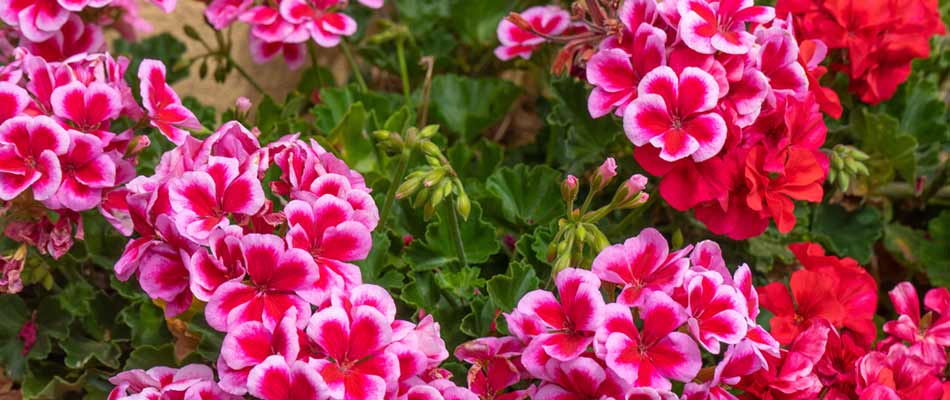 Geraniums are an excellent choice for your patriotic landscape. They come in a variety of colors, including purple, orange, red, and white. They can grow tall, reaching up to more than 36 inches, perfect for property owners who want staggering heights.
They are also relatively low maintenance, able to grow in different conditions. They thrive when they get at least six hours of full sun and when planted in moist and well-drained soil.
While this plant is common in many gardens, it can also work as a houseplant, planted in containers and exposed to a lot of light.
---
Impatiens
Impatiens are very popular because of the variety of colors they have. They grow well in partial to full shade and moist and well-drained soil. Pick the red or white variety to complete the patriotic look for your landscape. They would make for a great border or in planted in hanging baskets.
What's great about impatiens is that there is no need for them to be deadheaded because they self-clean all the spent flowers.
---
Petunias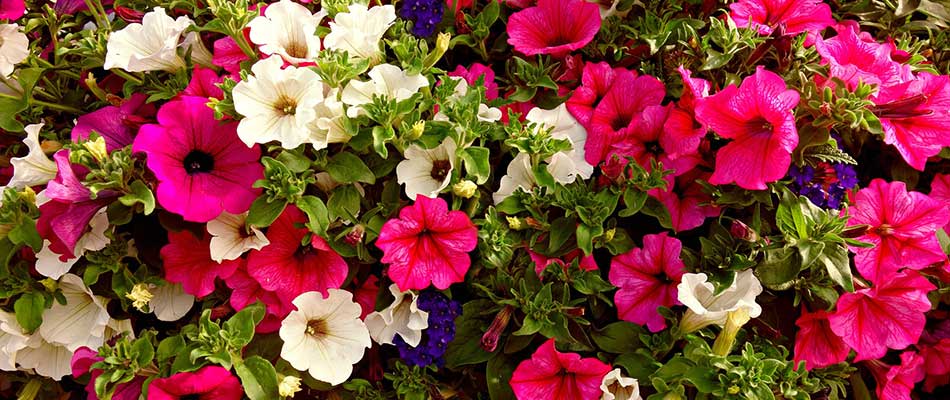 Who doesn't like petunias? They are the perfect pops of color, especially if you're looking for red and whites to add to your landscape. They also have a purple variety which can come off as blue.
Petunias will thrive when exposed to full sun and planted in light, fertile soil that has good drainage. It's important they are watered regularly because they have a shallow root system that can quickly dry out. While some varieties of petunias are self-cleaning, however, they benefit from deadheading for more blooms.
---
Hydrangeas
With the big dramatic flowerheads, hydrangeas can really bring out the best in your landscape, especially if you have a large area. They are best to be planted in the fall season, followed by early spring.
You can pepper your property with colors of blue and frosty white. Just make sure to plant them in areas that have well-drained soils and partial sun.
Did you know that you can actually change the colors of your hydrangeas? By changing the pH of the soil, you can enjoy blue, pink, and purple flowers.
---
Lobelia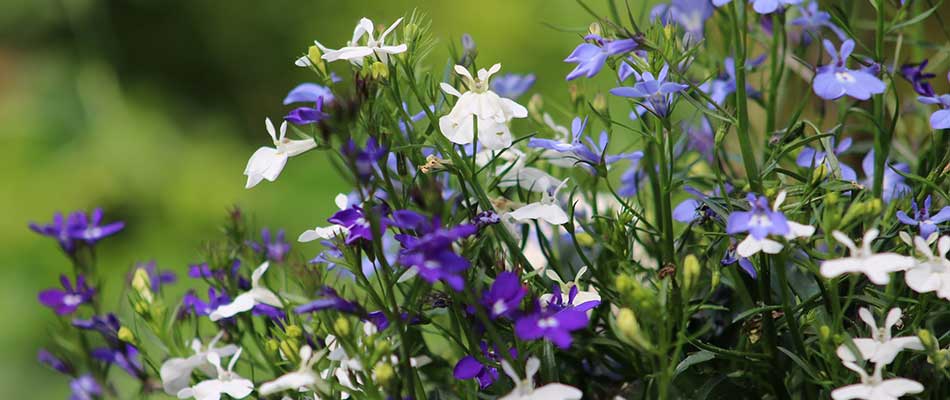 For property owners looking for that rare, true, deep blue color for their landscape, lobelias should be at the top of your list. But did you know that they have been used as a medicinal plant for hundreds of years?
They can thrive in full sun to partial shade and grow up to four feet high depending on the variety. It's also very low maintenance, with no need to deadhead the plant because it self-cleans.
---
Salvia
What makes the salvia a great choice for your landscape, aside from its beautiful red and white blooms, is the fact that it can thrive even in poor, dry soil, as long as it has good drainage.
One thing to remember is to leave enough space around salvias when planting them because they do not like to be crowded.
---
Morning Glories
Finally, we have the morning glory plant, which can come in blue and white. This will be a great addition to your landscape if you want to add a pergola or any structure that can support climbing vines. The vines can grow up to 15 feet when it is in season.
Morning glories attract pollinators like butterflies and hummingbirds. Property owners will need to watch out, though, because animals like rabbits and deers also find them attractive.
---
Ready to plant some reds, whites, and blues in your landscape? Call (404) 314-1474 today.
Here at Bloom'n Gardens Landscape, we can create a landscape that will make you feel like every day is Fourth of July! We can easily incorporate red, blue, and white flowers for both residential and commercial properties in Atlanta, Buckhead, Smyrna, and surrounding areas in Georgia.
If you have other plants in mind aside from the ones listed above, don't hesitate to tell us, and we will accommodate your requests. Our landscape installation services include landscape design, soil preparation, and bed installation. We can also add more features such as an irrigation system and even dry creek beds. Call us at (404) 314-1474 so we can get started with your landscape design.