Putting in retaining walls is a common occurrence here in our area of Georgia, as we have many hilly and sloped properties that may need them for various reasons. If you are deciding on a retaining wall for your residential, commercial, or HOA property, then our contractors can help you with that.
Learn more about the three main types of retaining walls and why you may need or want them in Buckhead, Atlanta, Smyrna, and the nearby cities in Georgia.
---
1. Retaining walls for design or decorative purposes can be used to create planter beds or property borders.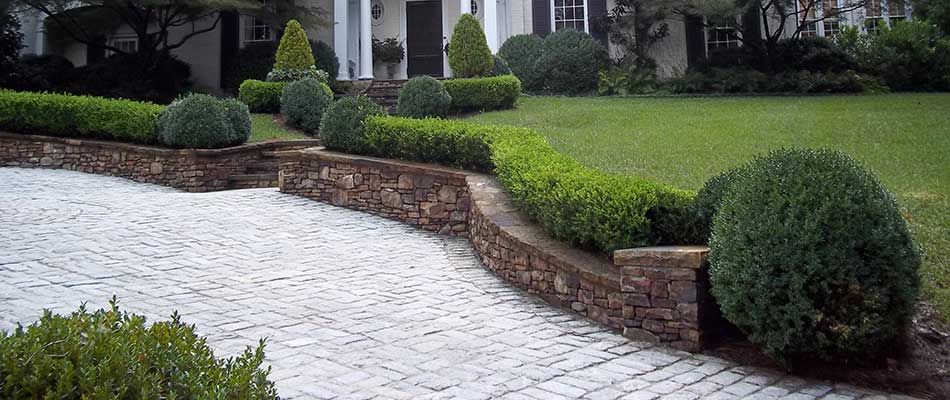 If you are looking for a more decorative retaining wall, consider adding in a raised planting bed. This adds depth and dimension to the overall design of your landscaping. We can even create a terraced landscape bed with several levels, especially if you have a hilly property. A decorative retaining wall may also be used to mark the borders of your property in lieu of a fence.
For these types of retaining walls, we may use stacked stone, interlocking wall blocks, boulders, or other materials that you can choose. Stones will last for many decades, making them a great investment.
---
2. Seating walls add an extra place for guests to gather around patios or fire pits.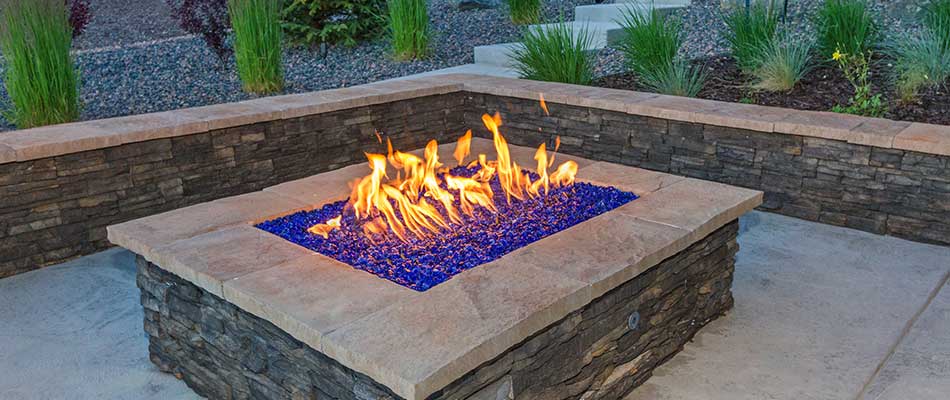 If you have an outdoor living area with a patio or fire pit, then adding a seating wall is a great idea. This wall provides a natural-looking seating option for friends, guests, and family when you choose to entertain them outside.
Our retaining wall contractors will help you choose a material for your seating wall that matches the rest of your existing outdoor space so that the wall can blend in with the other features you have already added to your space. Typically, seating walls are made from flagstone, stacked stone, or other stone materials that will last a lifetime with proper maintenance.
---
3. Protect your soil from eroding with functional retaining walls.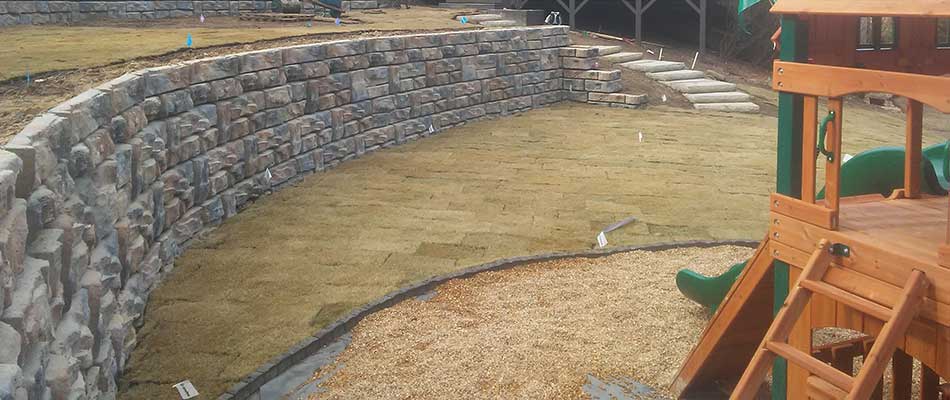 A functional retaining wall is typically much larger than the other types, as it is used to protect and prevent soil from eroding away during rainwater or other flooding events. These are often at least four feet in height or even taller, depending on the needs of your particular property. If walls need to be very high, it is possible that an engineer will need to be on site to ensure proper construction and placement. We can help create functional walls for:
Residential use
Commercial properties
Municipal needs
And more
Our retaining wall experts will create a wall for you that is both functional and beautiful so that your property will still look pristine.
---
Do you need a retaining wall for your home, business, or HOA? Contact us for an estimate.
At Bloom'n Gardens Landscape, we install all types of retaining and seating walls. If you need a certain type, we will handle the entire process for you, including the permitting. If your home, business, or HOA is located in Buckhead, Atlanta, Smyrna, or nearby areas, contact us at (404) 314-1474 for an estimate on retaining wall installation.