It's spring, which means it's time for new life and new color throughout the Atlanta area. Azaleas are blooming, the dogwood flowers are coming out, and other spring flowers are budding. To add even more color to your yard, this is the perfect time to consider installing annual flowers.
There are many popular choices for annual flowers—learn about eight of the top choices that we install in residential and commercial landscape beds throughout Atlanta, GA areas such as Smyrna, Buckhead, Vinings, and more.
---
Begonias are beautiful and come in several different colors and varieties.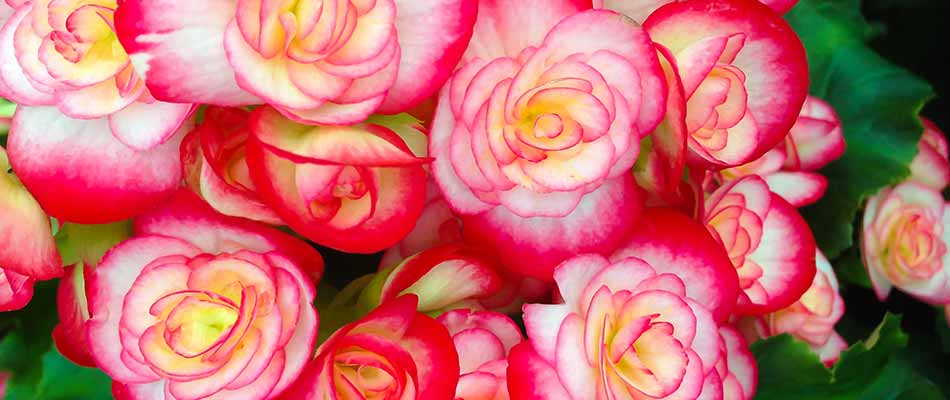 Most often, the type of begonia that is an annual plant is the wax begonia. These begin blooming in late spring to early summer, and you can often see their flowers until winter. Wax begonias are red, pink, or white. Other varieties of begonia, such as tuberous, come in pink, yellow, orange, red, and white.
---
Lantanas are vibrant and have small clusters of flowers.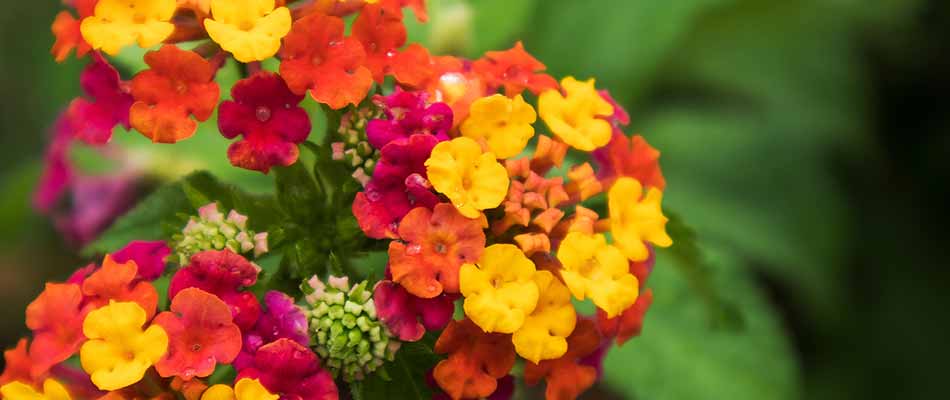 The flowers of the lantana shrub are yellow, red, orange, white, or purple. Their flowers are tiny and bloom in small clusters. Often, there will be multiple colors within the same cluster. Their green leaves smell like citrus. Typically, this plant does best in full sun as it is native to tropical climates.
---
Salvia flowers are beautiful and attract beneficial pollinators.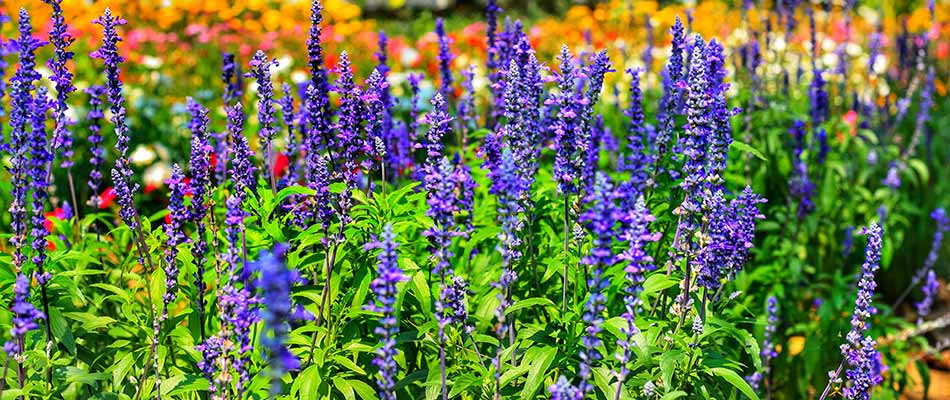 Salvia, also referred to as sage flowers, can be red, purple, orange, white, or blue. The flowers are a tube-like shape and attract beneficial pollinators such as butterflies and hummingbirds to your landscaping. Over 900 varieties of this plant exist, so our professional landscapers can choose the type that will work best on your property.
---
Petunias bloom throughout the spring, summer, and fall.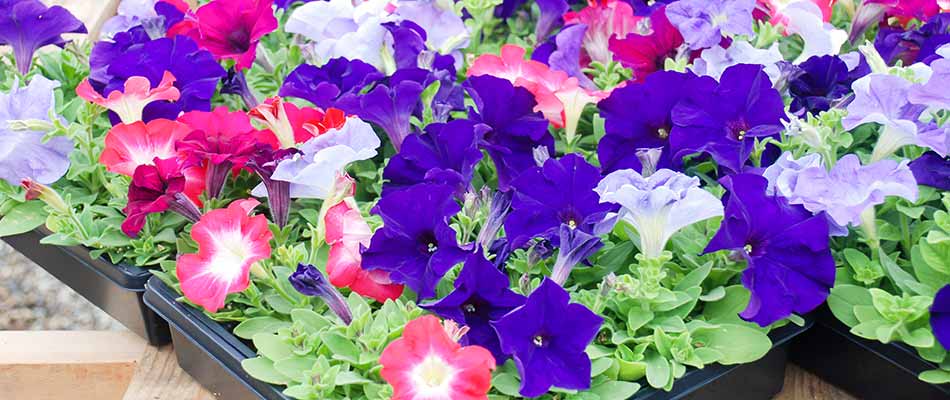 Pink, red, white, yellow, and purple petunias add a sunny disposition to your landscaping. They require full sun to flourish, and should only be planted once you are certain the Atlanta area won't be seeing any more freezing temperatures. They are also heat-tolerant, which makes them an ideal choice for our hot and very humid summers.
---
Coleus plants provide beautiful foliage to complement flowering plants.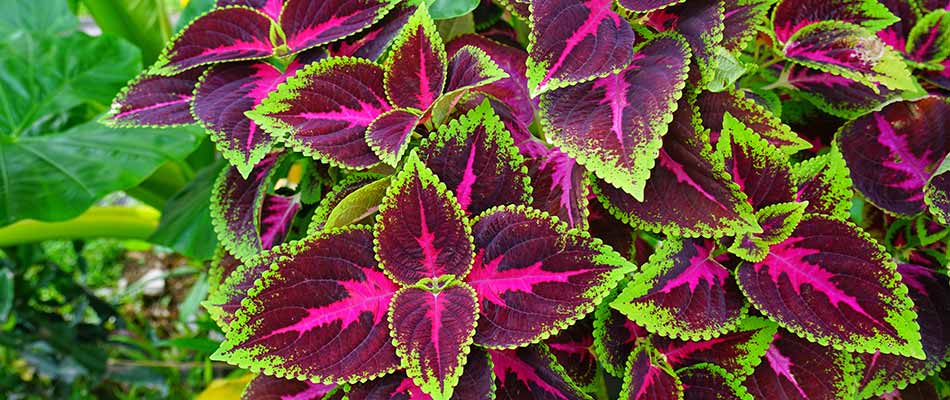 When you plant annuals, it's also important to consider foliage. Coleus plants put on a beautiful show and complement flowering plants well. Coleus has a wide variety in both patterns and colors such as light green, dark purple, orange, red, and sometimes the colors are combined.
---
Caladiums boast large, heart-shaped leaves.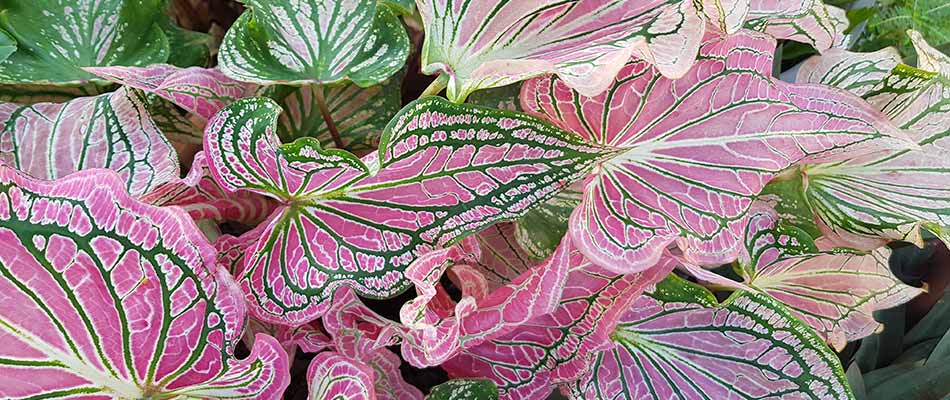 Not to be outdone by coleus, the caladium also boasts lovely foliage. Often referred to as elephant ear, the plant has large, heart-shaped leaves that grow well in shaded areas. The leaves display combinations of green, pink, red, and white colors.
---
Vincas provide flowers from summer throughout the fall.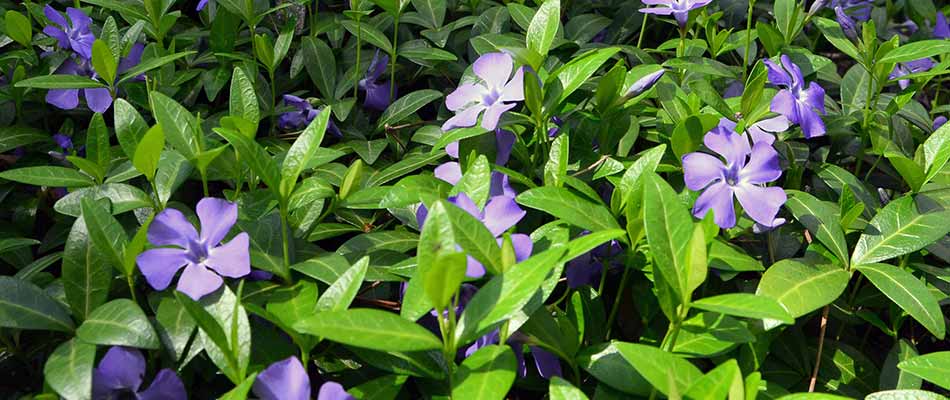 Vincas are drought-tolerant and can grow to be anywhere from 12-18 inches in height. They have many color choices such as red, purple, magenta, white, pink, and combination colors. They don't require much maintenance at all once they are planted, which makes them a popular choice.
---
Impatiens can be orange, pink, red, white, and other colors.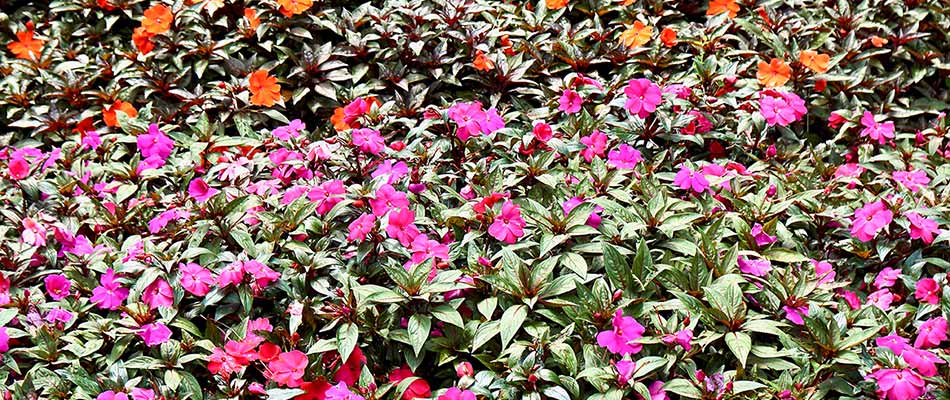 Impatiens are a classic annual choice for our area. Their vibrant, beautiful colors of red, white, pink, orange, yellow, and purple add a pretty touch to shady landscaped areas. These flowers do need to be watered on a regular basis, otherwise, they may lose their leaves.
---
Do you need annual flowers installed in your landscape beds? We can help.
At Bloom'n Gardens Landscape, we have many years of experience installing annual flowers in Atlanta-area landscape beds. We work with residential, commercial, and HOA properties throughout Vinings, Smyrna, Buckhead, and more. We can help your landscaping look beautiful this spring. Call us at (404) 314-1474 to get an estimate!