If you live in Georgia, you're probably familiar with grubs and the amount of damage they can do to your lawn if left unchecked. They hatch in the middle of summer and start feeding on the roots of your grass. Grub infestations can cost you money and time because you'll have to invest in a curative treatment while trying to nurse your lawn back to health. However, there is a way to deal with grubs before they even have a chance to do any damage, and that is by scheduling a preventative grub control treatment. Preventative grub control will target the grubs before they have an opportunity to do any damage. This treatment needs to be administered before grub eggs hatch in July, meaning you only have a small window to schedule preventative treatment for it to be effective.
---
What is preventative grub control and how does it work?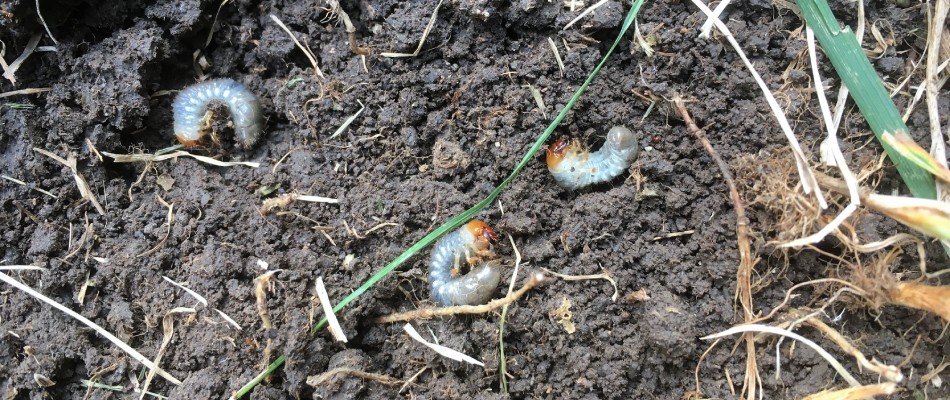 Put simply, preventative grub control is a type of treatment designed to be administered before any grubs hatch and start feeding on the roots of your grass. Think of it as insurance designed to protect your lawn from any future grub damage. Preventative grub control will either target the eggs and stop them from hatching, or it will target the newly hatched grubs and eliminate them before they can do any damage to your lawn. Either way, the preventative treatment will keep your grass safe, leaving you with one less thing to worry about this summer.
---
When should preventative grub control be applied?
The window to apply preventative grub control is short, so you want to make sure you schedule treatment before it's too late. The preventative treatment needs to be applied before the eggs hatch in July so that it will be most effective. Therefore, the treatment should be scheduled anytime from April through June. If you schedule a treatment earlier than this, then the potency of the product might have degraded by the time the eggs hatch, making it less effective at targeting the eggs and newly hatched larvae. If you wait too late to schedule the treatment, then the product will be ineffective against the larger grubs, and you should schedule curative treatment to take care of them.
---
What happens if you miss the window for preventative grub control?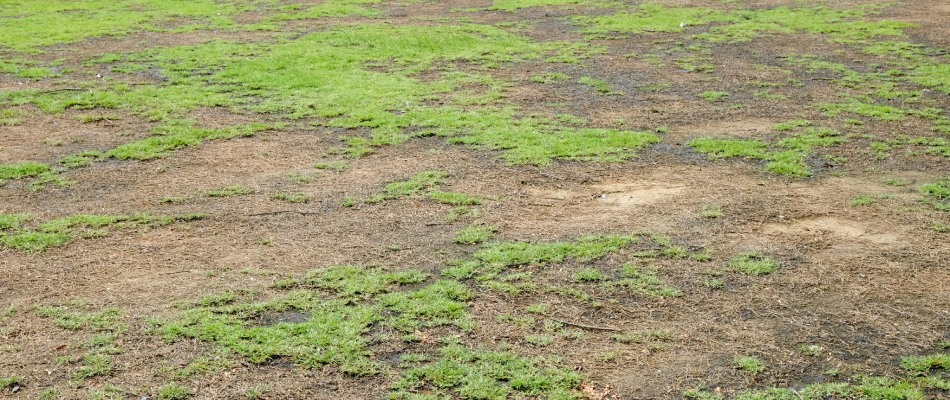 If you miss the window to schedule preventative grub control, then you'll have to monitor your lawn closely and look for any signs of grub damage. Since the grubs feed on the roots of your grass, some common signs of grub damage include brown patches of turf or grass that feels spongy. If you suspect that your lawn is infested with grubs, then you'll want to reach out to a professional so they can apply a curative treatment to deal with them. Once the grubs are handled, you'll want to call a lawn care company to help nurse your lawn back to health.
Some lawn care services that you can schedule to help your lawn recover from grub damage include fertilization, aeration, and overseeding.
---
Looking to schedule preventative grub control? Call us to sign up for our full-service lawn maintenance program.
Protecting your grass from grubs goes a long way in keeping your lawn lush and green throughout the year. At Bloom'n Gardens Landscape, we offer preventative grub control as part of our full-service lawn maintenance program which also includes weed control, regularly scheduled mowing, and lawn fertilization to keep your lawn strong and healthy. We service commercial, HOA, and residential properties in Atlanta, GA, and the surrounding areas like Buckhead and Smyrna. Call us today at (404) 314-1474 to sign up for our full-service maintenance program!