Your outdoor living space is the perfect area to unwind and relax with friends and family, which is especially true here in Georgia—where we enjoy beautiful weather for most of the year. If you want to take your outdoor living space to the next level, you can add features like a patio, fire pit, outdoor kitchen, and outdoor lighting. You can build a patio to create a designated area for you and your guests to hang out. Install a fire pit to add to the ambiance of your property and establish a place to gather on those chilly nights. Add an outdoor kitchen to make it much easier for you to host get-togethers and entertain guests. And then installing outdoor lighting allows you to continue enjoying your outdoor space long after the sun has gone down!
---
1. Patio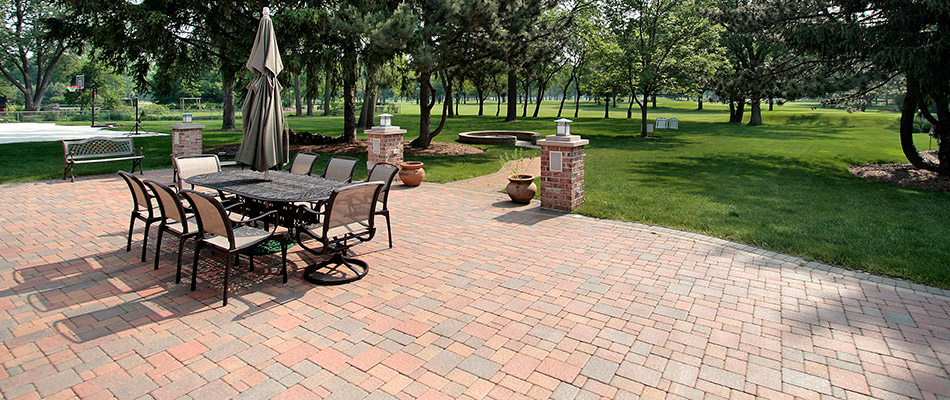 Patios are an essential feature of any enhanced outdoor living space. They create a designated spot for you, your family, and your guests to spend time outside. They're great for elevating the overall aesthetics of your property. You can choose from a wide variety of materials, such as concrete pavers and flagstone when designing your patio, allowing you to choose an option that blends in perfectly with the rest of your outdoor living space. And if you ever want to upgrade your outdoor living space even further, a patio will act as the foundation for any future landscaping projects!
Accentuate your patio with a custom walkway that leads directly to it!
---
2. Fire Pit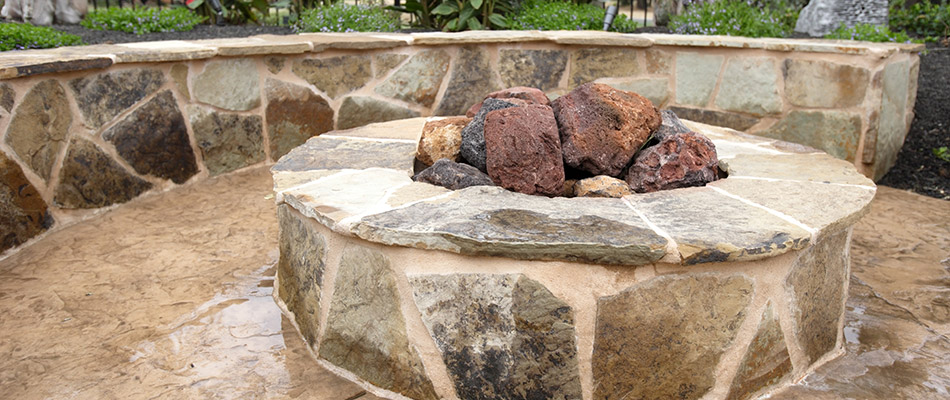 A fire pit is another way you can upgrade your outdoor living space as it adds to the ambiance of your property. Its warmth is perfect to gather around on those chilly nights. You and your guests can gather around the fire, trade stories, or even roast marshmallows. Now, when it comes to installing a fire pit on your property, you have the option of installing a wood-burning fire pit to simulate that campfire feel, or you can install a gas-burning fire pit for that extra convenience. Both options offer different experiences, so choose the one that suits your needs!
---
3. Outdoor Kitchen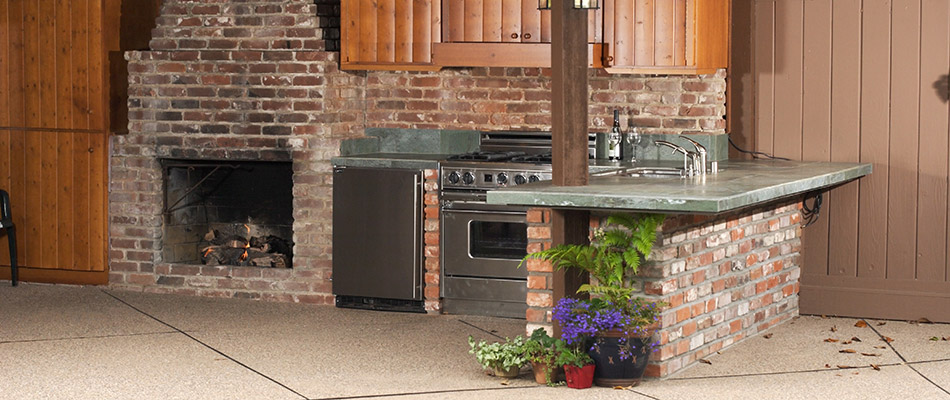 An outdoor kitchen is both aesthetically pleasing and incredibly convenient because it allows you to easily cook and entertain guests outdoors, which is especially helpful if you're hosting large gatherings. You no longer have to worry about constantly running inside if you need to cook something. You can even make your outdoor kitchen more convenient by equipping it with a variety of different features and amenities! Some of the amenities you can add to your outdoor kitchen include:
Ovens
Pizza ovens
Stoves
Bars
Sinks
Dishwashers
Grills
And more!
---
4. Outdoor Lighting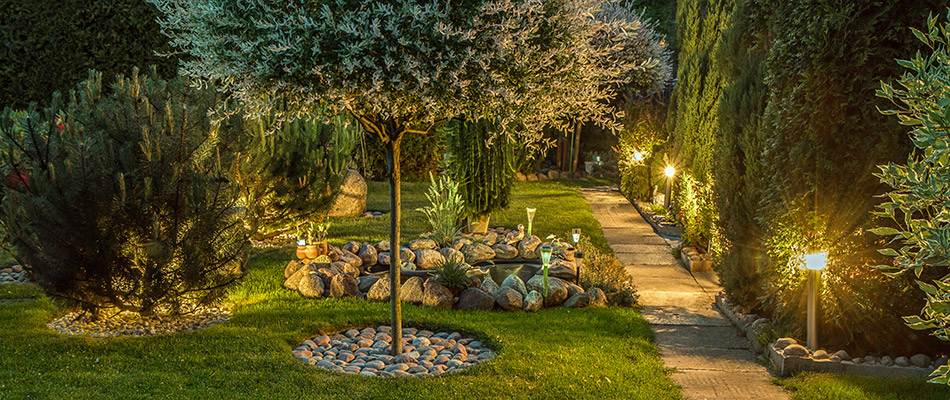 Outdoor lighting can do wonders to increase the beauty of your property at night. You can choose to have the lights focus on your property's best landscaping features like your plants or patio. Lighting technicians will use a variety of techniques to make sure the features you're highlighting will always look their best. Additionally, outdoor lighting allows you to continue enjoying your outdoor space long after the sun has set!
Landscape lighting can increase safety by lighting up pathways, while also deterring trespassers from stepping foot on your property.
---
Upgrade your outdoor living space today! Call us to schedule any of our hardscaping services!
If you're looking to take your outdoor living space to the next level, then let us tackle your next hardscaping project for you! At Bloom'n Gardens Landscape, our team of experts can install a patio, a fire pit, an outdoor kitchen, outdoor lighting, and a variety of other hardscaping features! We have plenty of materials and options for you to achieve the outdoor living space of your dreams. We service commercial, HOA, and residential properties in the Atlanta, GA area, including surrounding areas such as Buckhead and Smyrna. Give us a call today at (404) 314-1474 to schedule any of our hardscaping services!