During the fall season, many property owners think it is the perfect time to prune their plants. However, as fall rolls into Georgia, bringing chilly weather and less sunny days, you should resist your urge to prune. If you prune your plants during the fall, they can become weak and vulnerable before going dormant in the winter. That's because when you prune your plants in the fall, they will not have enough time to recover before winter arrives, and their wounds will be susceptible to cold weather, insects, and diseases, which can cause harm to them. Instead, it is best to prune your plants during late winter when your plants are dormant, bare, and better equipped to endure this procedure. To ensure your plants are pruned correctly without causing any damage to them, you should look to hire a professional to prune them for you. continue reading this blog to learn more about pruning and why you should never do it during the fall season in Georgia.
---
Pruning in the fall can make your trees and shrubs susceptible to diseases, insect infestations, and cold weather.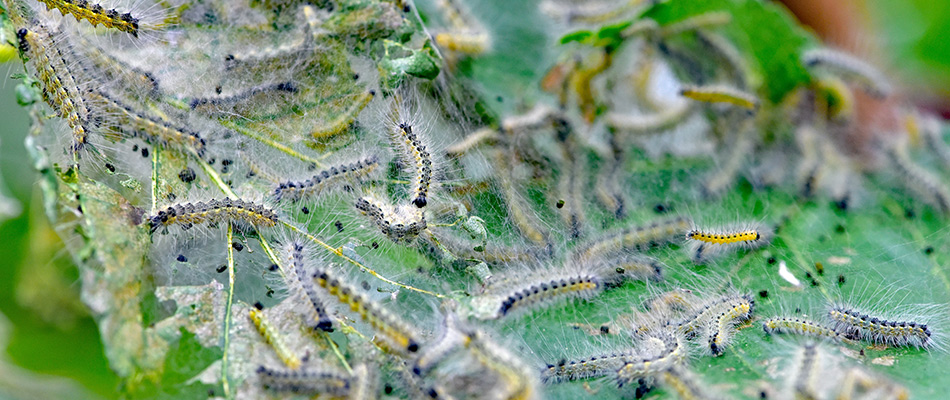 While you may think that pruning your plants in the fall is a great time to do so, it's actually not! That's because when you prune your trees and shrubs in the fall, they will be left with wounds that will need to heal. However, because winter is right around the corner, your plants will go into dormancy before they have the chance to heal, and their open wounds will be exposed to the cold weather. This will make your plants susceptible to falling victim to diseases or even insect infestations. If your plants become diseased or infested with insects, they can be severely damaged, or even die. To avoid putting your plants in this vulnerable position, you should always avoid pruning your plants in the fall season.
Some common insects that can damage your plants in Georgia include webworms, bagworms, aphids, and more!
---
You should prune your plants in the late winter while they are dormant.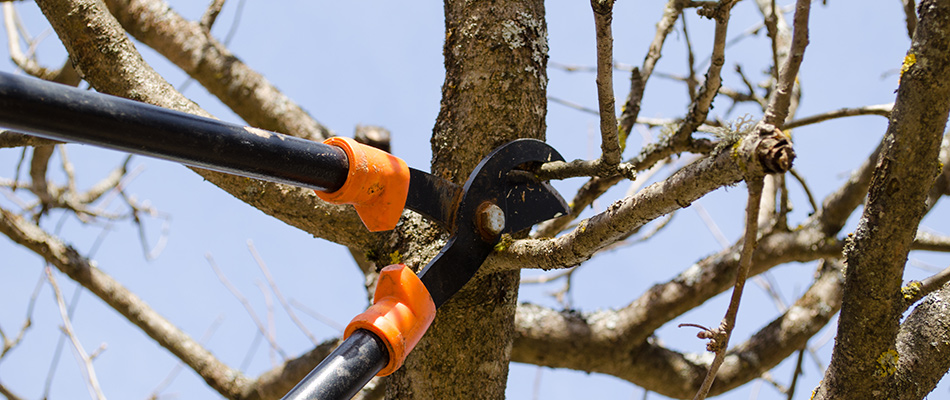 Plants in Georgia are dormant during late winter, from late February to early March. This is the ideal time to schedule a pruning service because plants can withstand the process. Cold weather, insects, and fungal diseases will not pose as much of a threat anymore because the plant will not automatically begin to regenerate what was cut.
Instead, when spring rolls quickly around, the plant will use the energy it stored in the fall to jump-start its system, replenishing pruned leaves and branches. Because the plant got to preserve its energy, your plants will grow fuller, look greener, and be healthier.
Professionals can pinpoint any problems with your plants better when they are bare in the late winter months.
---
Give us a call today to schedule our pruning service!
To ensure you do not cause any damage to your plants, make sure that they aren't pruned in the fall season! At Bloom'n Gardens Landscape, we are experts at pruning plants and we will prune them at the right time to make sure that we don't damage them. We can also trim your plants as needed to give them a neat and manicured look throughout the year. For the past 17 years, we have provided our services to commercial, residential, and HOA property owners in Atlanta, Buckhead, Smyrna, and throughout the surrounding areas in Georgia. Our specialists are trained and ready to correctly prune your plants. Give us a call today at (404) 314-1474 to schedule our pruning service. We look forward to working with you to help you achieve healthy and beautiful plants!