Not all property maintenance services are the same. And while it may be difficult to spot the differences at first sight, once you start looking beneath the surface, you'll begin to see how different some programs are from one another. This isn't just the case in Atlanta, GA, we've seen this play out for HOAs all over the metro Atlanta area.
The most significant difference between property maintenance programs is that some are a la carte and force the HOA to perform much of the work independently. In contrast, other HOA property maintenance programs are fully comprehensive. In addition to the level of inclusivity in their services, there are further distinctions between property maintenance programs, such as the program's level of credentials. If their credentials are good, you can probably trust them to get the job done.
---
Make sure the property maintenance program you're looking at is truly comprehensive.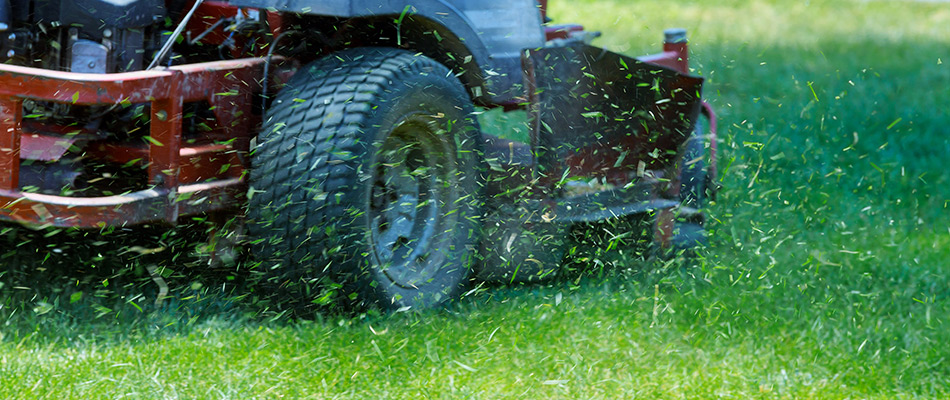 Some companies claim their maintenance program is comprehensive, but in reality, many of them leave you to handle several aspects of the maintenance on your own. If you're looking for a new property maintenance company, here are just a few of the vital property maintenance duties you'll want your provider to offer:
Weekly lawn mowing
Edging and string-trimming with each mow
Blowing grass clippings after every mow
Removing fall leaves
Yard cleanups
Mulch ground cover installation
Annual flower installations
Fertilizer and weed control treatments
Lawn disease control
Lawn insect management
As an HOA or zero lot line community, you likely manage lawn services for a range of scenarios, such as common areas, residential properties, etc. So, you never know when you'll need one of the services above. That's why it's best to find someone who bundles each service into a single comprehensive program instead of offering them piecemeal.
Some property maintenance programs, like ours, offer custom landscapes and hardscape design. Ask the program you're considering if they do, as well.
---
Can you trust the property maintenance company to do what they say they'll do?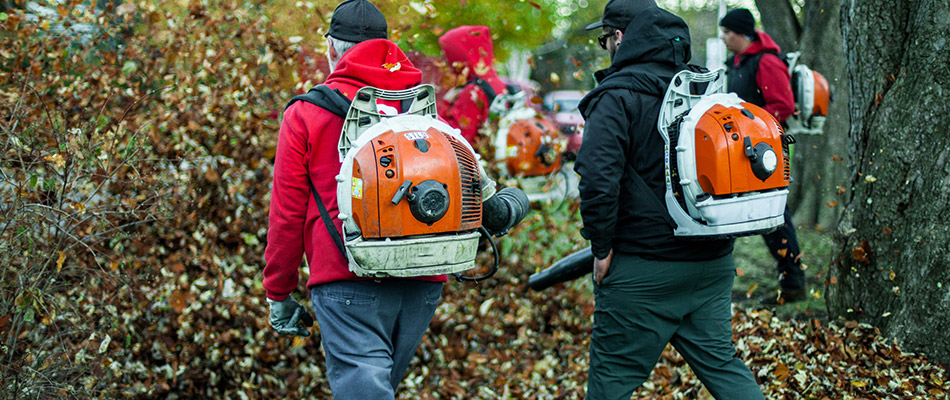 As an HOA property owner, you already have enough on your plate. So, make sure you can trust your property maintenance company to do their job without you having to take time out of an already busy schedule to check on them. A great way to gauge what to expect from the company is to do your homework beforehand.
Here are several items to check for:
Company training - Did the company get professional training in lawn and landscape maintenance?
Professional licensing - Can you confirm they have the proper licenses to perform the tasks they offer?
Verifiable expertise - Have they obtained certifications in various areas of lawn and landscape maintenance?
Employee screenings - Do they run background checks on their employees?
Corporate awards and recognition - Does the maintenance company possess professional awards? If so, what for?
Reputation on Google - How are their Google reviews?
Experience level - How long has the company been in business?
---
Looking for a worry-free property maintenance program for your HOA? Contact us today!
Don't forget to do your due diligence if you're considering hiring a new property maintenance program for your HOA. Determine whether the program handles all of the maintenance for you or if there are some items they leave to you. Whichever service you decide to move forward with, it boils down to which property management program best fits within your current system and has the best record of going above and beyond for their clients.
At Bloom'n Gardens Landscape, we're dedicated to the success of HOAs and zero lot line communities. That's why from our owner to our most junior crew member, our roster is full of qualified professionals. And if you're in Atlanta, Buckhead, Smyrna, or nearby in Georgia and are looking for a turn-key HOA program, we are the company to call. Contact us today at (404) 314-1474 for a consultation.