Designing and installing a new and improved driveway is a great investment that will enhance your property's curb appeal. There are many decisions that go into the designing process, though, so it's important that you are aware of what you'll need to think about. Carefully consider the type of material you are going to use for your driveway. The material you choose will not only greatly impact the appearance of your new driveway, but its durability against the elements we experience here in Georgia will also be a factor in how often you'll need to care for the driveway. The pattern in which you lay your pavers is also an important decision! Once you have these two things decided on, be sure to invest in a design rendering so you can see what your driveway will look like before the installation process begins.
---
1. Consider appearance and durability when choosing materials for your driveway.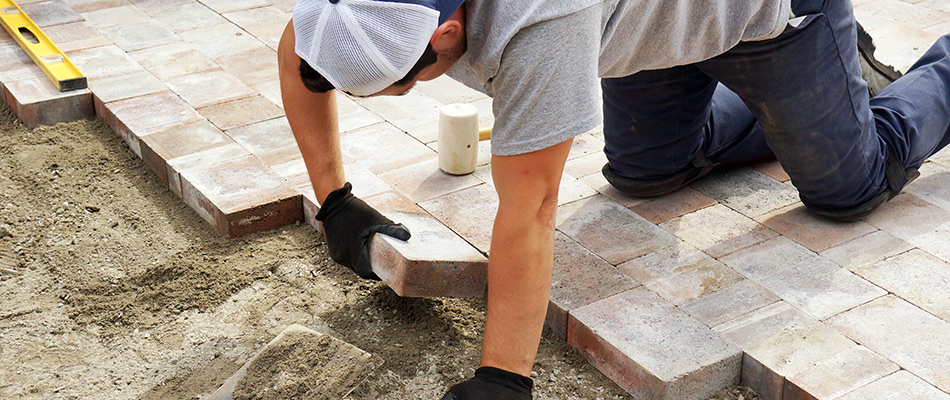 The material you choose for your new driveway should always be decided carefully. There are advantages and disadvantages to all of them and you need to choose the right kind that will complement the appearance of your property and match the level of maintenance you're willing to handle. Here are three common materials that every property owner should consider for their new driveway:
Concrete - Concrete driveways are durable, long-lasting, and easy to maintain. This type of material has many customization options.
Stamped Concrete - Stamped concrete mimics the look of stone and other materials. This is a more decorative option compared to regular concrete and you can still receive the durable features of regular concrete.
Pavers - Pavers are the more stylish out of the three and allow you to create an eye-catching driveway with different paver patterns. The great thing about maintaining pavers is that if one breaks, you can replace the broken paver or pavers instead of having to completely redo the entire driveway.
Your driveway should be sealed at least once a year for an extra layer of protection from the natural elements.
---
2. Choose a Paver Pattern for Your Driveway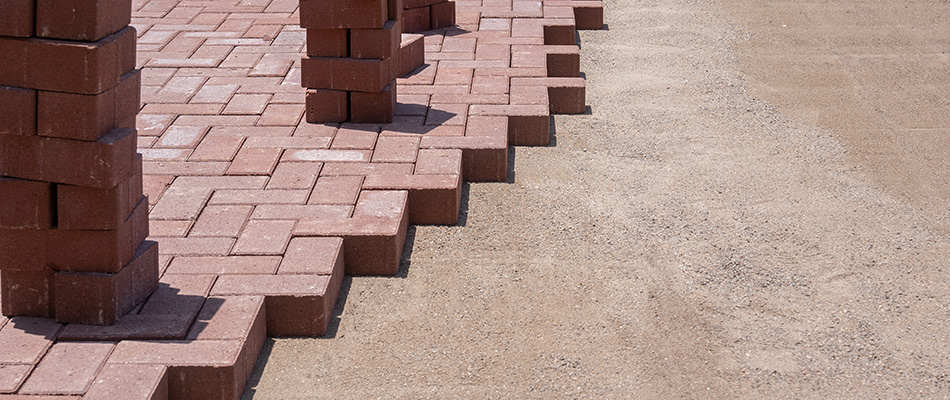 If you choose to use pavers for your driveway, the next thing you'll have to consider is the pattern of those pavers. All patterns offer their own unique design that can transform your property's curb appeal drastically. Here are some of the most common patterns you can choose from:
Herringbone- The herringbone pattern is made to go in alternate directions, creating v shapes in the layout of your driveway. This is created by rectangular pavers being made into a weave-like pattern to make a 90-degree angle that adds an aesthetic look.
Basketweave- The basketweave pattern is used to form a series of square designs that have alternating vertical and horizontal pairs. This pattern gives your property a unique traditional look.
Stack bond- A stack bond pattern consists of pavers that are lined up perfectly with one another, keeping everything parallel and straight. This gives a clean, uniform look.
---
3. A design rendering will allow you to see the finished product of your driveway ahead of time.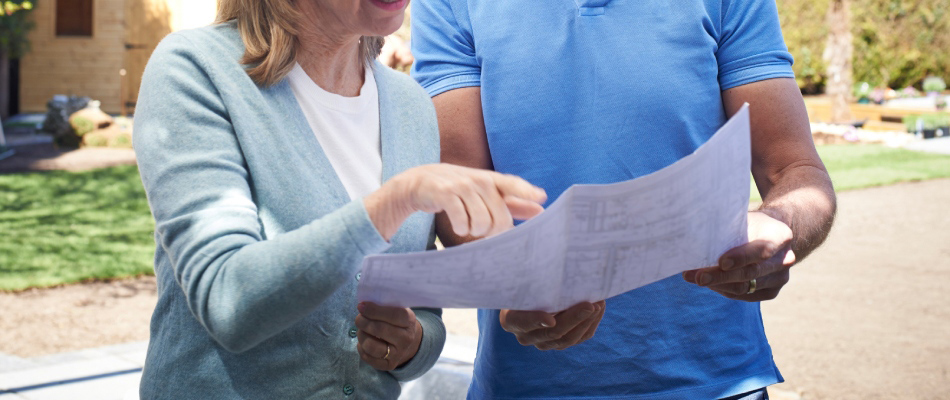 Investing in a design rendering allows you to see what your driveway will look like when it's finished before any construction even begins! How does this work? Well, the landscaping company that you are working with will gather all the information about the design of your new driveway. They'll then plug that information into 2D or 3D design software to give you an idea of what your driveway will look like when the construction is all finished. Investing in design rendering allows you to make any necessary changes to the material, pattern, or location choices that you don't like before the construction begins to ensure you are getting exactly what you want.
---
Give us a call to schedule our driveway installation service.
With so many decisions to make for your new driveway, you'll want an expert by your side guiding you through. At Bloom'n Gardens Landscape, we have professionals that are ready to help you design and install your driveway. We offer our service to residential, HOA, and commercial properties in Atlanta, Buckhead, Smyrna, and surrounding areas in Georgia. Call (404) 314-1474 to schedule our driveway installation service today!