Bloom'n Gardens Landscape Welcomes Our Newest Team Members!
We're excited to announce wonderful new additions to the Bloom'n Gardens Landscape team, Katherine Cervoni and Skyler Keeney. Learn a little more about Katherine and Skyler by reading our announcement below.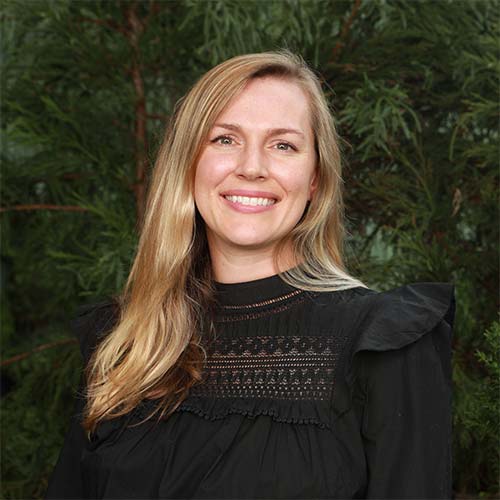 Katherine Cervoni
Bloom'n Gardens Landscape is excited to introduce Katherine "Kat" Cervoni For the last decade Katherine "Kat" Aul Cervoni has transformed countless residential outdoor spaces throughout New York City and she's thrilled to begin the next chapter of her career in Atlanta as Head Landscape Designer with Bloom'n Gardens. Her passion for all things outdoor living is driven by her desire to help people reconnect to nature wherever they can.
Born and raised in Georgia, Kat comes from a long line of gardening enthusiasts. After earning her bachelor's degree in art history from Wofford College, Kat became captivated by the gardens of Versailles and of Japan— specifically their combination of science, engineering, and design — and decided to pursue landscape architecture. A horticulture internship with New York Botanical Gardens led to work with several renowned design-build firms in New York City as well as a master's degree in landscape design from Columbia University. In addition, Kat founded and ran her own successful design/build firm in NYC with her work featured in renowned publications including Dwell Magazine and Elle Decor. A member of the Ecological Landscape Alliance and the Association of Professional Landscape Designers, she mentors young plant enthusiasts and upcoming designers.
Outside of work, Kat loves long-distance running, writing, and spending time in her own garden with her husband, son, and their pets.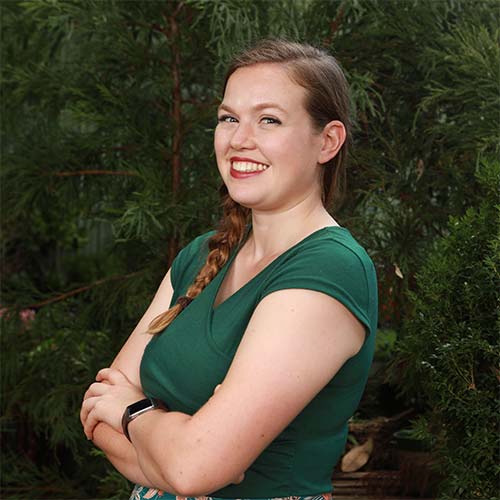 Skyler Keeney
Bloom'n Gardens Landscape is excited to introduce our newest team member Skyler Keeney, who will be working in the maintenance division as our account manager and horticulturist. Skyler grew up in Douglasville, Georgia before she attended the University of Georgia and graduated from their prestigious horticulture program with a Bachelor in Science. While she attended the University of Georgia, Skyler interned in Normandy, France maintaining the gardens of three chateaux with the French Heritage Society. Skyler is passionate about plant pathology and garden maintenance.
Outside of her chosen career field, she enjoys spending time with her fiancé and their two cats and her interests include hiking, dancing, and videogames. Skyler is excited to join the Bloom'n Gardens Landscape Team, and looks forward to learning all your properties.