Irrigation systems benefit your property by evenly distributing water across your lawn. Many property owners take on the grand task of hiring a company to install an irrigation system to reap those benefits. However, because numerous different providers offer irrigation installation services in Georgia, it's important to know what to look for to make sure you hire the right company. If you're looking to install an irrigation system, you should look for a company with at least 15 years of experience. Experienced companies have seen it all and know how to properly install a system. It's important to also look into whether the company offers more than one irrigation system. What works for one property may not work for yours, so it's essential to have various options available. Finally, you should make sure that the company you want to hire offers a winterization service and a start-up service.
---
Seek out a company with at least 15 years of experience in installing irrigation systems.
Once installed, an irrigation system can keep your lawn and landscape beds hydrated. To get to that point, however, you'll need to find an experienced provider to install the system. Property owners should look for a company with at least 15 years of experience in installing sprinklers and other irrigation systems.
An experienced company will have installed countless systems at various properties — those experiences will help them effectively design and install a customized irrigation system for you.
---
Your property is one-of-a-kind, so you'll need a company that offers different irrigation systems.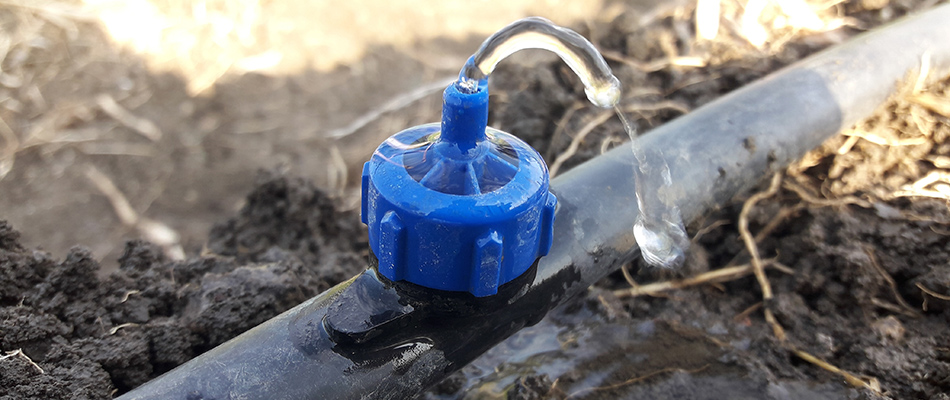 Your property is as unique as the fingerprint on your right thumb. As a result, you should look for a company that acknowledges the inherent differences between your property in Atlanta, GA, and that of a property owner in Buckhead, GA.
Some irrigation systems you could consider installing on your property include sprinkler systems, micro-irrigation systems, and more. Micro-irrigation systems, in particular, use lower water pressure and water flow to minimize waste. Drip irrigation is a prime example of this type of system.
By selecting a company that offers a variety of irrigation systems, you can select between these different systems with the help of an experienced irrigation technician. This will help you make an informed decision to achieve your goals.
Drip irrigation systems provide water directly to the roots of your plants.
---
Look for a company that offers winterization and start-up services.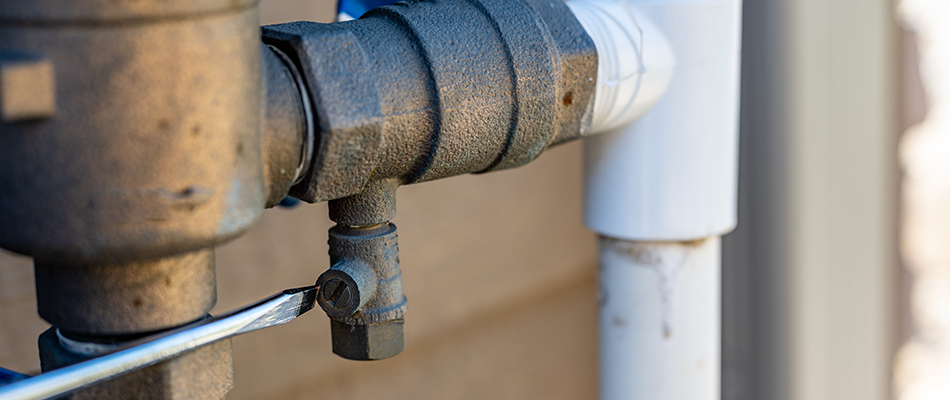 Because cold temperatures during winter can freeze water, pipes and valves can break in the wintertime. To prevent this, specialists will perform a winterization service to drain water and turn off the main water valve. This prevents built-up pressure from cracking pipes and water from freezing. In the spring, the company should offer a start-up service to complement the winterization service. During a start-up service, irrigation technicians will bring your irrigation system back online after winter.
It's nice to be able to use the same company that installed your irrigation system to perform your winterization and start-up services. That's because you already trust the company and they will be familiar with your system and know exactly how to perform these services correctly.
---
Looking to install an irrigation system? Call us to schedule an irrigation installation service!
At Bloom'n Gardens Landscape, our experienced technicians will take the time to work with you to install an irrigation system that fits your property's needs. We have 17 years of experience serving properties in Atlanta, Buckhead, Smyrna, and other surrounding areas in Georgia. Give us a call today at (404) 314-1474 to schedule our irrigation installation service. We look forward to working with you to ensure your lawn stays hydrated throughout the year.