Every year in July, streets perk up from festivities for Independence Day with fireworks, cookouts, and yard decorations. It's a great way to start the month, and there's no reason to stop the explosion of colors after the celebrations. One way to keep your yard vibrant during the summer is to add colorful perennials such as clematis, shasta daisy, and butterfly weed. These perennials start to bloom by July, leaving you with a joyful yard all season long. Learn more about these perennials, their upkeep, and how they improve your lawn.
---
Be Bold With the Vibrant Colors of Clematis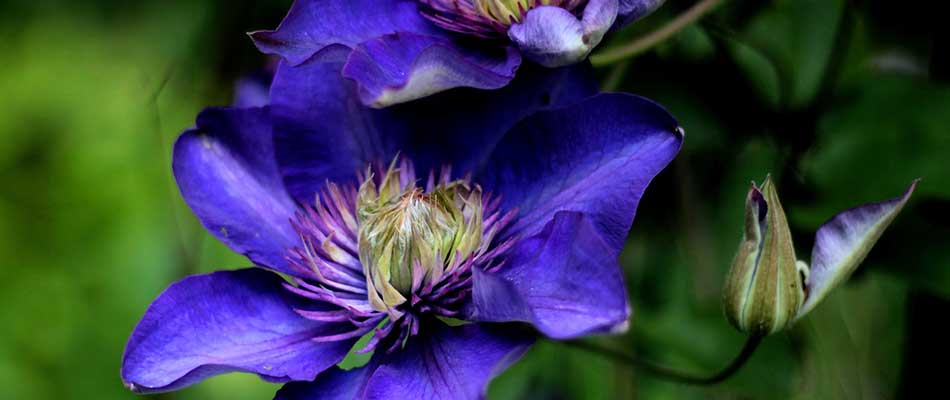 Known as the queen of vines, the flowers of clematis are a favorite among landscape designers with star-like flowers that bloom into vibrant colors of white, pink, purple, and blue. Clematis has many cultivars you can choose from that will bloom from July to September. They will climb up trees and create a beautiful backdrop of colors.
Clematis is a sun-loving vine. Good planning is vital when you want to plant these perennials since they are not a fan of being moved to other locations. We recommend giving them a stand or support where they can climb on so you can show off their vivid colors.
Clematis proves to be a good companion to your other plants because they don't hurt the plants they are climbing on.
---
Coneflowers Attract Bees & Birds to Your Landscape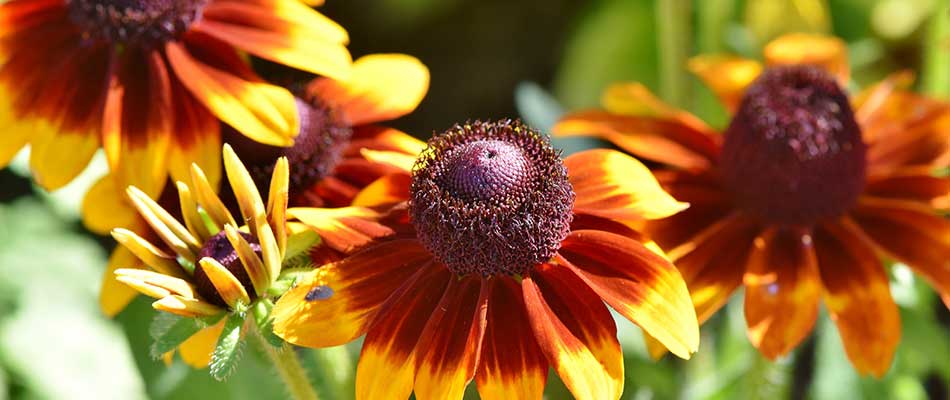 Coneflowers or echinacea flowers are look-alikes of daisies with a spiny flower head and petals that will match the summer heat as they look like the rays of the sun. Various coneflower cultivars come in white, pink, red, purple, orange, and even a rich burgundy color. This plant begins blooming in early summer and will peak in July. If you're looking to attract more bees and birds to your landscape, the coneflower plant is the way to go!
Perhaps the best thing about coneflowers is how easy they are to grow and maintain. They thrive in soils with good drainage and when planted under full sun. You can keep them blooming all summer by deadheading or removing dead flower heads. Good air circulation around them will also prevent fungal diseases that might result in dropping leaves.
---
Add a Classic Beauty Like Shasta Daisy to Your Lawn
Shasta daisy provides the classic beauty that homeowners look for in their landscape. The white to cream-colored flowers bloom in July and thrive in most parts of Georgia. Shasta daisies are a great addition to your lawn because of their contrasting colors, from light-colored flowers to dark green foliage. You'll also find it easy to design your landscape with these perennial flowers because they can be grown in planters, flower gardens, and landscape beds.
Shasta daisies are also drought-tolerant plants that prefer being under the sun. Take care of Shasta daisies better by following these tips:
Deadhead the flowers at the first sign of fading.
Keep the soil moist and well-drained.
Make sure Shasta daisies are well hydrated during summer.
Control weed growth by mulching during spring.
---
Liven up Your Landscape With Butterfly Weed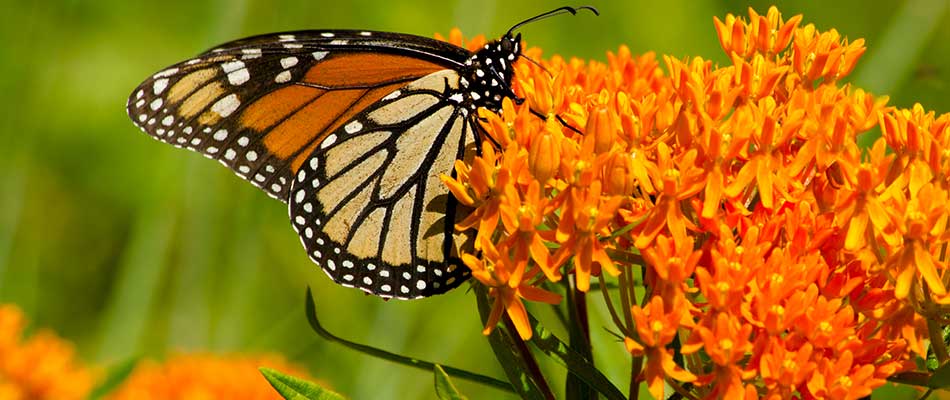 The butterfly weed is a perennial plant whose green foliage makes for a great tapestry for its bright orange flowers. These plants form clusters of several individual flowers, creating a flat-topped inflorescence that is rich in nectar and pollen. This is what makes butterfly weeds so attractive to butterflies and bees.
This perennial is native to Georgia and will start blooming as early as May throughout September. To achieve a livelier landscape with butterfly weeds, ensure the soil is well-drained and the perennial is under full sun.
---
Reach out to our team today to schedule our landscape design and softscape services!
Prepare your lawn for the festive summer season in July by planting perennials plants that will produce long-lasting, fun, and lively colors. Here at Bloom'n Gardens Landscape, we provide landscape design and softscape installation services to revitalize your lawn and add beautiful pops of color. Our team delivers award-winning results for our clients every single time.
Our services are available to properties in Atlanta, Buckhead, Smyrna, GA, and nearby areas. You can reach us at (404) 314-1474 to schedule.