Winter is often overlooked in the lawn and landscaping world. Many consumers think of it as a dead time and don't really start thinking about their lawn and landscaping until spring, which is often much too late.
Custom landscape designs can increase your residential or commercial curb appeal. Use the winter to plan your landscaping for your property in Atlanta, Buckhead, or nearby areas of Georgia, and learn why winter is the best time to start your landscaping project.
---
Avoid the spring rush.
The winter provides additional time to plan for the spring, and the landscaping job will be completed sooner if you plan for it ahead of time in the winter. One reason for this is that there's normally a spring rush and that's when things can get hectic—for property owners and designers.
Everyone thinks spring is the time for planting, and because of that there quickly becomes a wait in line for service. Planning in the winter will push you to the front of the line and have your landscape ready in time for spring growth.
---
Winter is a good time to diagnose landscaping problems.
Landscape teams can address problems with your landscape better in the winter. When spring arrives, plants and trees start growing back in earnest, and summer means everything is thriving. But all of that growth can hide things that need attention.
For example, tree branches are easier to see and diagnose. Winter is also the time to prune many trees and shrubs, which gives our landscapers the opportunity to identify signs of disease or overgrowth. Erosion is also more visible without life covering the soil, and landscapers can plan for ground cover such as plants or mulch to reduce erosion in the future.
---
Get the plants you want.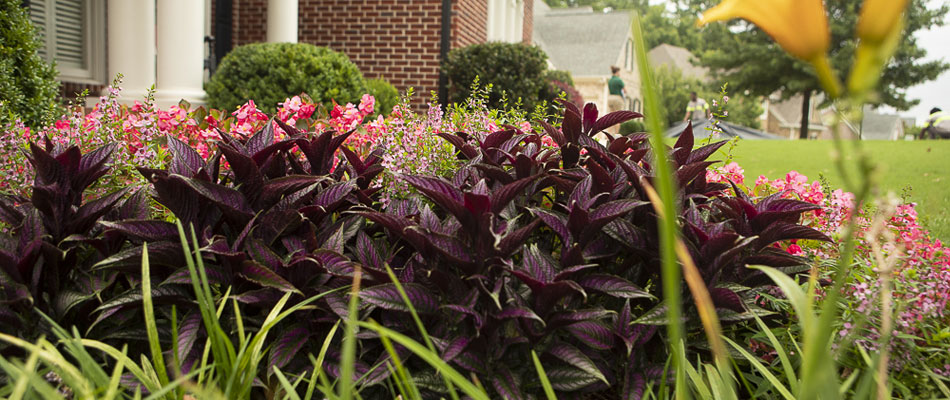 Even if you're not an expert landscape designer, you likely have some plant preferences in terms of textures and colors. By planning in the winter, you can be in contact with the landscaper and ensure they have the exact plants that you would like. Planning ahead also means if they don't have what you want on hand, it gives time for them to order them or find an alternative.
The earlier you can put in your plant requests, the more likely you are to receive them on time, and without having to consider alternatives. The spring rush for planning also applies to a rush for grabbing the perfect landscaping plants.
---
Some plants require pre-planning.
In order to get spring color, some plants need to be planted in the winter. For example, tulip bulbs should be planted in late fall/early winter. Other spring bloomers that need winter planning include:
Crocuses
Hyacinths
Alliums
Daffodils
---
Take advantage of the mild Georgia winter and start planning your landscape design today.
Bloom'n Gardens Landscape has an in-house designer who works with you to design the right landscaping to complement your lawn and structures. Because Atlanta, Buckhead and nearby Georgia areas experience a mild winter, we can start even earlier than other designers. Call us at (404) 314-1474 to schedule a consultation today.