Published on Wednesday, July 22, 2020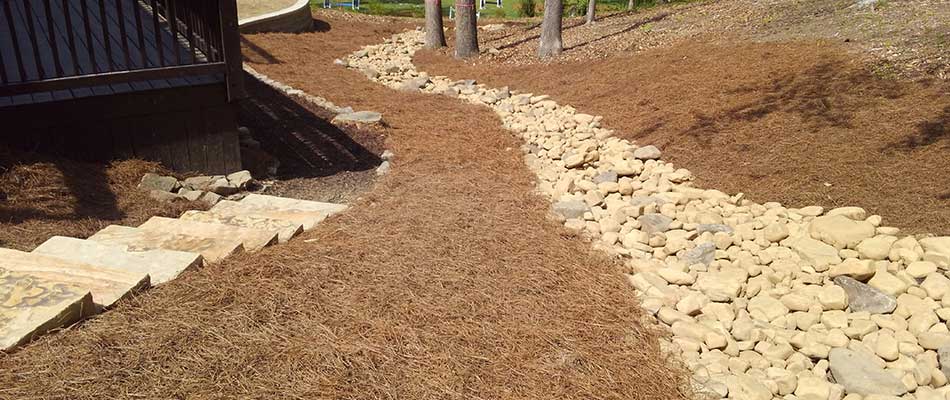 In northern Georgia, especially our area of metro Atlanta, we often experience periods of heavy rain that can flood our yards. When this happens, you can see sections of the yard that may have poor drainage or need to be adjusted so that water does not pool and cause damage to the grass underneath. Learn about three effective ways that property drainage can be handled in areas such as Buckhead, Smyrna, Vinings, and surrounding cities. 1. Grade or slope the land...
Published on Wednesday, July 01, 2020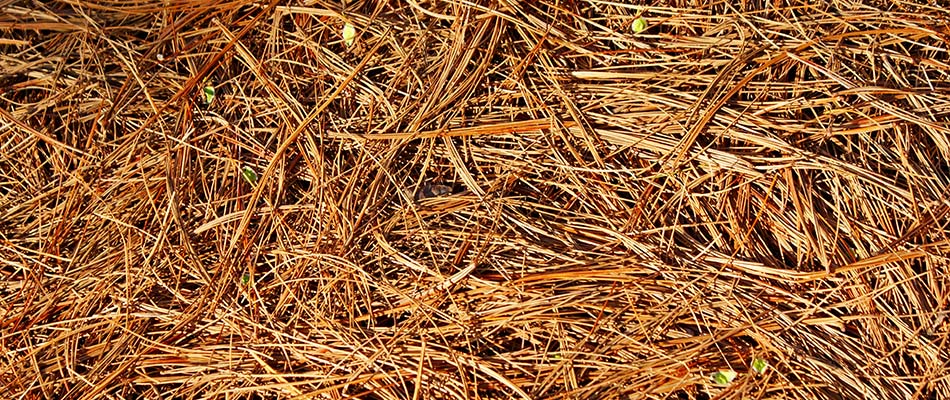 Choosing a ground cover for your landscape beds is an important decision. While you may be focused on the plants in your landscaping, you should also ensure that you have proper ground cover--not only for aesthetic purposes but also for the immense benefits that it can provide to your plants and soil. In the Atlanta, GA area, our landscape company often installs wood mulch and premium long-needle pine straw. Learn about pine straw and mulch so you can make an educated decision about your...
Published on Sunday, June 14, 2020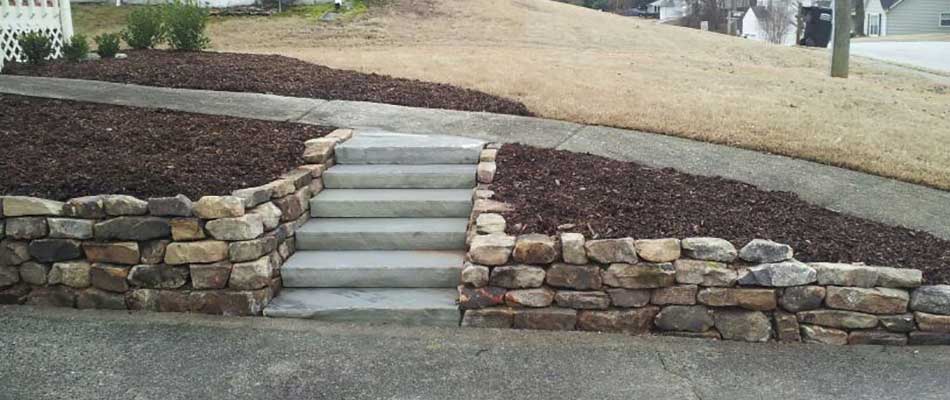 Putting in retaining walls is a common occurrence here in our area of Georgia, as we have many hilly and sloped properties that may need them for various reasons. If you are deciding on a retaining wall for your residential, commercial, or HOA property, then our contractors can help you with that. Learn more about the three main types of retaining walls and why you may need or want them in Buckhead, Atlanta, Smyrna, and the nearby cities in Georgia. 1. Retaining...
Published on Sunday, May 31, 2020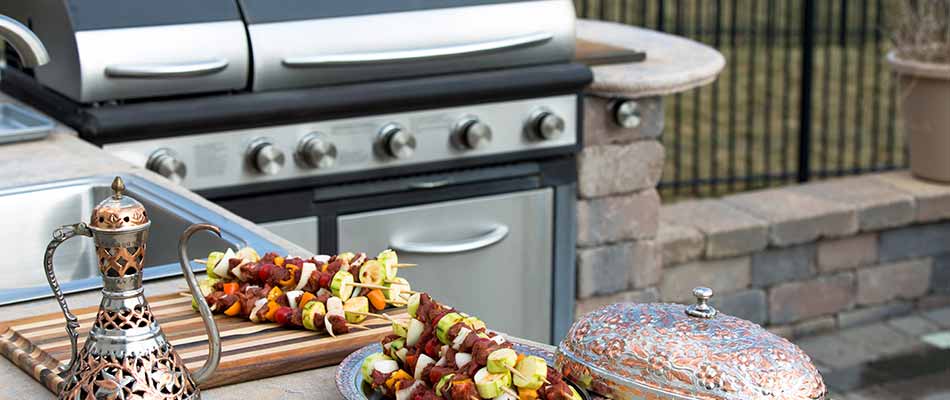 In our area of Atlanta, GA, we enjoy a climate that allows us to spend a lot of time outdoors, which is why many people elect to add outdoor kitchens and living spaces in their backyards. If you are thinking about an outdoor kitchen, just remember it will be quite the investment, but it will provide you with countless hours of entertainment as long as you choose to install the right features. Learn about five must-have features that the pros at Bloom'n Gardens Landscape think you should have for your outdoor ...
Published on Tuesday, May 19, 2020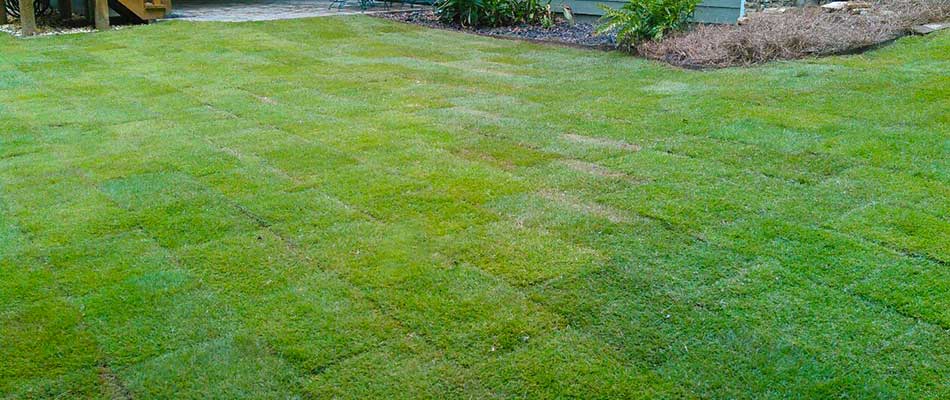 So you have made the decision to install sod for a new, instantly-green lawn, and that is great! But now, it is time to decide on what type of sod you want for your property. In our area of Georgia, there are three types of grass that do well—fescue, zoysia, and Bermuda grass. Learn about these types of sod and which type may be ideal for your residential, commercial, or HOA property in Buckhead, Vinings, Smyrna, and surrounding Atlanta area communities....